Ecommerce Sales Strategy 2022: That Increase Conversion
Your eCommerce business is worthless if you are not getting your desired sales outcome. It's not satisfying to give your full effort but not make an estimated profit. This is where you need to apply an eCommerce sales strategy to uphold your sales. Ecommerce sales strategies can make a massive change in your sales output by filling up the lackings. 
Businesses have become more competitive, and customers are more aware of purchasing products online. It's all about how you attract customers by implementing solid strategies. If you are dedicated to increasing your store's conversion, then this post is a compliment for you. 
There are many eCommerce sales strategies that you can explore online, but we've enlisted some of the best and latest strategies. These strategies successfully increased the conversion for many eCommerce stores. So, keep patience and learn the ECommerce strategy 2022: that Increase Conversion.  
Implement Social Media Marketing
Social media marketing is online marketing via social media networks, including Facebook, Instagram, and Twitter, to promote your product information. In 2025, the United States is expected to hit 79.6 billion in revenue through social media eCommerce. You can imagine how important it is to utilize social media properly in your eCommerce store from the above stat.
Usually, social media has been leveraged to distribute content to drive visitors to a website. But it has grown massively to provide companies with advanced eCommerce sales strategies over time. For example, video content, Live Product showcase, business pages & groups, and many more. 
Distributing shoppable content on social media networks is one of the most lauded SMM methods that has lately gained widespread use. Customers may quickly make a purchase while exploring social media sites thanks to shoppable content postings, which allow marketers to employ largely enticing visuals with actionable purchasing buttons. This is a cutting-edge social media marketing strategy for closing the barrier between browsing and purchasing.
One of the most mentionable benefits of social media marketing is that it can reach a wide range of demographics, including people of different ages, genders, jobs, and interests, making it a one-size-fits-all promotional channel for all brands. Marketers choose SMM because it allows them to engage and immediately connect with target customers, allowing them to use various techniques.
It's not a mystery that social media marketing is now one of the most popular methods for promoting products in both offline and online marketplace. It is also effective for small or medium-sized businesses and major brands since they use social media marketing channels to reach out to their target audience. 
To reach out to this vast audience base, you need to do the followings:
Add value to your content and then highlight the sales perspective
Create engaging content that is not full of boring sales speech
Post Video content and add more variations in your content
Engage with your audience through Live Video streaming
Create your own community through groups & pages.
Post new content regularly.
Apply Email Marketing
Email marketing is there in the market for a long time, but it still carries huge importance in the arena of eCommerce Sales Strategy. It enables you to send promotional messages to your subscribers. People who agree to get emails from your website are a great opportunity to make repeat sales as well as spread the product information.
Email marketing is a classic and minimal yet successful marketing approach for promoting, informing, driving sales, and spreading awareness of your brands and goods among prospective and recurring consumers.
Modern email marketing strategy has changed a lot where you send engaging messages instead of sales presentations. Basically, when it comes to marketing, the email categories are: 
Promotional Messages
Post-purchase follow-up emails
Abandoned Cart emails, and more.
The first stage of gaining success in email marketing enables you to capture as many potential subscribers as possible. Begin the process by constantly advertising your newsletters on different sites and social media sites and encouraging people to subscribe to your newsletter from your eCommerce site and web pages. 
However, you have to do a bit more than just collect your client's email addresses. In reality, it's much more essential what message you are sending them and what they are learning from your email. Besides sending regular, weekly, or monthly messages, there are specific times & occasions when you should include these with your emails:
Special discounts
Free gifts
Reminder emails
Appreciation emails
Asking for reviews or feedback
Furthermore, email marketing may be a powerful tool for following clients who leave shopping carts in your online business. Customers may exit their carts without completing a transaction for a variety of factors, but it's important noting that they may reconsider their thoughts and come back to your online store to finish purchases. Sending an email to consumers to remind them of their carts and how they want to buy them in the 1st place might work wonders for you and your shop.
Personalization is Essential
Personalization is yet another eCommerce sales strategy that you can implement to generate conversion. It is totally feasible to provide customized experiences to clients utilizing behavioral insights and previous purchases and concerns. 
This marketing method for eCommerce entails personalizing your existing marketing concept and providing the most appropriate content to each consumer category, including first-time visitors, by evaluating and utilizing all data you can get about their activities. 
Personalization may take various forms, from inserting a potential client's name in the subject of an email to providing a relevant message throughout their shopping experience. This type of marketing can assist you in taking customers properly where they are expecting. 
Also, showcase to them the related products according to their prior activities or by exploring the source where they arrived from. However, don't just greet them to drive them to your landing page or make product suggestions because they will not respond favorably.
Execute Cross-Sell & Up-Sell
Cross-selling and upselling are really powerful eCommerce sales strategies available out there. Customers who already have the buying intention and are interested in your products might be recommended similar or complementary items.
Customers that are enthusiastic about your product are more inclined to invest more money in it. That may sound contradictory because one would assume that if they want to get something with their hard-earned money, they will be careful with their money. 
Well, it does not mean that people aren't interested in spending more money. Most importantly, if you can persuade those customers about the enormous advantages of purchasing more, they intended. 
Take advantage of this opportunity to provide more alternatives or larger quantities of merchandise via appropriate cross-sell and upsell methods. Let them inform me how satisfying their experience is going to be. 
This mostly entails providing clients with linked items and proposing them at the appropriate moment. You may enhance your average order value, client loyalty, and revenues far more than previously by doing so.
Integrate Live Chat Option
Smart Analytics discovered some really intriguing statistics revealing that live chat users had a substantially greater conversion ratio than regular customers! It was discovered that live chat visitors engage almost nine times compared to executing normal conversations with them.  
Using live chat as a smart assistant to help and encourage customers on your site is one of the finest methods to bridge online and in-store buying barriers. Currently, automated live chats can answer FAQs on specific product pages or focus on consumers who have spent a particular amount of time on your site, allowing you to serve clients without incurring expensive human costs. 
Better yet, live chat allows you to interact straight with consumers and act as a sales assistant, offering suggestions and addressing any concerns they may have as they prepare to make a buy at your business.
An outstanding customer support service can drive expected sales by utilizing the live chat option. Applying cross-sales becomes easy at your store, which is necessary to resolve any issue within a period by saving customers time. Moreover, you don't need to send them emails or communicate with them in other ways. 
You can make instant sales through live chat, get reviews about your product, and promote additional products as well. As you can see, it's a high-impact marketing strategy for engaging site users, assisting potential consumers, and leading them to purchase from your store. 
Synchronize Loyalty Program
A loyalty program is another eCommerce sales strategy that enables you to convert visitors into long-term clients. It involves offering rewards to people who continue to shop at your online shop. The ultimate purpose of this strategy is to encourage clients to make a purchase from your store again and acquire their confidence in you. 
Developing a loyalty scheme may require a lot of time and work, but the reality that it may aid you to improve recurring purchases, retention rates, and customer recommendations is well worth the time and effort.
You may adopt a variety of incentive systems for your eCommerce website:
The most prevalent sort of loyalty program is one that is based on points. Customers earn points by purchasing things, which they may exchange for free gifts, discount vouchers, and other benefits.
Customers with tiers of loyalty receive varying incentives based on their status.
Nowadays, paid loyalty programs have grown in popularity. Customers that pay for paid loyalty pay a one-time subscription fee in exchange for fantastic privileges that they may utilize at any time.
While crafting a loyalty program for your online store, always diversify the reward types for the customers and their loyalty. It can be exclusive offers, limited-time coupons, gift items, or straight discounts. 
In addition, instead of relying on the traditional way of encouraging customers to buy more from your business, you may broaden your incentive program to include social media engagement or referral programs.
Create Ads Via Different Marketing Channels
All those websites that originate from paid adverts on search engine results are paid-per-click (PPC) marketing platforms. It's generally referred to as sponsored search traffic. Even though the PPC marketing channel is more expensive than other approaches, you can be sure that your product and webshop will reach particular target buyers. 
There are numerous alternative advertising networks where Google and Facebook are the pioneers. Those channels have the most sophisticated platform for promoting products through ads. 
Google Ads has become a renowned and trustable platform to utilize and a major source of pay-per-click adverts for most marketers out there. Whenever potential buyers input search phrases Google assures that your sponsored ads will display at the top position of the search engine results, indicating that they will view your website first. 
However, keep in mind that because you must pay Google each time a person clicks on your link, your conversion rate must be high enough to generate a positive return on investment. Otherwise, you risk blowing up your marketing investment without attracting any new consumers.
If you are running a WooCommerce store, creating advertisements is really easy. First of all, you need to create a WooCommerce product feed and then transfer the feed file to Google or Facebook's business platform. Then you need to create ads from their platform with your online store's product information. But you need a product feed plugin to create an accurate feed file with the product information of your inventory. 
Execute Content Marketing
Content marketing is the way of developing and disseminating useful and pertinent material to a certain target audience, which eventually leads to customers making an order at your shop. You may use it across various mediums as a content marketing strategy, including social media networks, blog pages of websites, sites, podcasts, and printed media.
The greatest way to showcase your product in front of customers is via content marketing when it comes to eCommerce. This is because a well-thought-out content marketing plan ensures that other distribution channels are as effective.
In addition to generating sales leads, a marketing strategy may be a powerful tool for disseminating useful information to your target audience through a variety of distribution channels, all of which benefit your site's search engine optimization (SERPs). It is clear that content marketing has emerged as the game-changer in the era of inbound marketing when clients willingly come to you after understanding you and your company.
Final Words
The ECommerce Market is booming with the growing awareness of customers as well as competitors. Therefore, applying an eCommerce sales strategy is essential if you want to exist successfully in the marketplace with an expected conversion stat. 
Our list of recent best eCommerce sales strategies is intended to assist you in achieving your company goal. You just have to take your time and apply these tactics one by one and wait for the sales curve to grow gradually.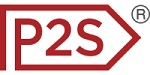 About Price2Spy
Price2Spy is an online service that provides comprehensive and suitable solutions for eCommerce professionals including; retailers, brands/manufacturers and distributors in order to stay profitable in the current competitive market conditions. If you want to learn more about what Price2Spy can do for your business, please start your 30-day free trial.