Ecommerce SEO: 7 Ways How Online Stores Can Get Organic Traffic
Organic traffic is an important part of your website's success.
Sure, you can pay for ads and affiliate links, but organic traffic is where most of the conversions happen.
Thing is, it can be difficult to increase your website's organic traffic, especially when it's not well optimized.
In this article, we'll be looking at 7 ways online stores can get more organic traffic.
First, let's get an understanding of what SEO is, and why your website needs it.
How does SEO improve sales?
It might sound strange to have SEO and sales in the same sentence.
SEO has to do with your website's ranking on search engines, whereas sales concerns converting online users into customers.
How does one relate to the other?
Implementing the right SEO strategy will not only get your website ranked higher up on search engines, but it will also boost your website's traffic, engagement and you guessed it, conversions!
SEO statistics have proven that leads coming from search engines have a 14.6% conversion rate. That is a much higher conversion rate than the 1.7% conversion rate of email and print ads.
The difference between paid and organic traffic
Paid traffic is users who visit your website concerning a paid advertisement, whether it be an ad on a website, video advertisement, or affiliate link.
Organic traffic is users who click on your website from a search engine or even directly visit your website due to word of mouth.
The key difference between the two is the cost. Advertisements, Sponsorships, and affiliate links all involve money.
Organic traffic is free, but can still cost money if you're business is paying SEO specialists and choosing SEO packages to optimize your website to gain more organic traffic.
That said, if you follow the 7 simple guidelines from this article, you should already be on your way to success!
done by running paid online ads or paying to appear in the "paid ads" section at the top of search results pages.
Optimize your landing page for SEO
Building an E-commerce website can be difficult. The first thing to focus on is your landing page.
It's the first thing customers see, and we all know first impressions are important.
Data has shown the average user spends between 10-20 seconds on a webpage before leaving.
To avoid users leaving your page early it needs:
To have a clear value proposition
At least one call-to-action
At least one video or informative picture/graph
A clear layout that is easy to read and comprehend
Following these bullet points is important when optimizing your landing page.
A landing page isn't just there for increasing sales, which is why so many websites struggle to convert users.
The intent of a landing page is not to sell your product, but to sell the idea of your product.
This means that you need your landing page to be as informative as possible, without overcomplicating things.

Here are some copywriting tips that will help improve your landing pages.
Many companies opt for an informative video. 87% of businesses that use videos as part of their marketing strategies confirm that it has an excellent ROI.
An informed customer is easier to convert than a customer who knows nothing about your brand or product.
Use long-tailed keywords
Over 70% of search traffic is derived from long-tail terms. Long-tail keywords are phrases consisting of three to five words.
Since search engines utilize keywords to determine which pages to display at the top of the search results. This makes keywords a crucial component of SEO.
And as we all know, ranking in the top 10 or 20 of the search results is the key to attracting organic traffic.
A long tail keyword is a means to capture more specific search keywords than simply a single word or phrase that users may type into search engines.
For instance, you could have used the keyword "button shirts with pineapples" instead of simply using "button shirts."
This will make your article list higher on search results when a user types in "button shirts with pineapples", even when you rank lower for articles with the keywords button shirt.
Long tail keywords are used to focus search terms on a particular page.
This helps you set your webpage apart from other pages, especially when a user searches for something more specific.
Setting your webpage apart will also help you rank higher when a user searches a more specific term.
Social proof to boost organic leads
Social proof is all about public opinion. It's what people are saying about your brand and product. Nothing beats good old-fashioned word of mouth when it comes to generating organic traffic.
Sure, there's the social media side of things. This includes:
Posting pictures and videos regularly
Keeping customers up-to-date with new products and promotions.
Posting stories on Facebook and Instagram daily
Have verified accounts
But having social media accounts with daily posts mean nothing if you don't have a decent following with good word of mouth.
Word of mouth, as well as stellar reviews, might be the only thing between you and your competitors.
Studies have shown that 54.7% of users read at least four reviews before purchasing a product.
That's more than half!
If you have better reviews than all your competitors, over half of the userbase will choose your product over similar products.
Perfect your H1 and H2 tags for better SEO
H1 is the headline and H2 are the sub-headers of the content on your website.
When it comes to SEO, these H1 and H2 headings are the key to really driving organic traffic.
There are two ways H1 and H2 tags can benefit your website:
SEO optimization
Your H1 heading must include the keyword for your article or webpage.
H2 headings should try to include keywords related to your topic but don't have to be loaded with them unnecessarily.
When a user searches a term, search engines comb through pages searching for the intent of the articles.
Articles that match the user's search term most, are displayed first.
Search engines do this firstly by going through the H1 and H2 headings, then through the rest of the article.
Keeps content organized and easy to read
Headings aren't all about SEO though.
Headings help keep things organized and easy to read. This is important.
Statistics indicate that general users spend between 10-20 seconds on a webpage before moving on.
A well-written article is:
Easy to read.
Has short paragraphs with sentences less than 20 words long
Uses bullet points
A keyword shouldn't be used twice within 200 words
Easy to follow layout
Have an intro that entices the user and gets straight to the point
If your article is written well, users should be informed about your product within the first two paragraphs, as well as be encouraged to read further.
This should increase time on the page, as well as lower the bounce rate of the webpage.
With these statistics, Google will rate your webpage higher, since it is considered a higher quality page.
Sprinkle in external and internal links
Here are the differences between external and internal links:
An internal link is a link on your webpage that will send the reader to another page on your website.
An external link is a link on your webpage that will send the reader to another website.
Directing users to other web pages might sound like a strange SEO tactic, considering SEO is all about getting more organic traffic on your website.
So, why link to other pages, whether it be yours or another website's page?
It's all about authority.
Google determines whether a site is relevant or not. It also decides which websites rank higher than others, due to things like keywords, time spent on the page, and relevance to the topic.
This allows Google to choose what it considers the best website related to the search term.
Sourcing these pages with high authority will help Google determine your page's authority and relevance.
Internal links to your web pages will keep users on your website for longer, as well as possibly lead them down a funnel towards a subscription or sale.
If you cite great sources that have a high page authority, Google can determine relevance. If you don't, you miss out on this great on-page benefit. On top of that, internal links are great for pointing users to other helpful content on your site!
Create custom videos and images
Selling online can be a bumpy ride.
As we've already mentioned, videos offer excellent ROI and are a great way to get better conversions.
The same can be said for custom images.
Creating high-quality custom images and videos will persuade customers more towards purchasing your product, as well as instill trust between your brand and the customers.

There is no shortage of affordable and easy-to-use tools such as Canva, Visme, or Wideo to help you create high-quality custom images and videos for your next campaign.
That's not the only reason we're creating high-quality images though.
High-quality images are also an excellent way of earning your website some backlinks.
Bloggers and content creators might decide to use your custom-made images for their articles or blogs, offering your picture with a backlink to the article.
This will give your website higher authority, and allow referral traffic from other websites whilst also increasing your organic traffic by helping climb the rankings in search engine results.
Write guest posts to assert your authority
Once your website has a decent amount of traffic, you may want to invest in guest posts.
Guest posts will help you assert authority in your field. It's also an excellent way to get backlinks to your website, through guest blogs on other websites.
Make sure to discuss this with the website first, before writing a guest post for them.
Start generating more organic traffic today
Getting more organic traffic is an important part of growing your website and its ranking on search engines.
Keep your website neat, easy to read, and well optimized for SEO and it should you should see success soon.
Following these seven easy steps to get organic traffic should pave the way to your website's success.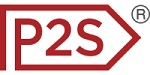 About Price2Spy
Price2Spy is an online service that provides comprehensive and suitable solutions for eCommerce professionals including; retailers, brands/manufacturers and distributors in order to stay profitable in the current competitive market conditions. If you want to learn more about what Price2Spy can do for your business, please start your 30-day free trial.