Ecommerce SEO: The Ultimate Guide to Drive Sales With Organic Traffic
For the success of any e-commerce business, increasing your organic traffic is a necessity. Commerce experts reveal that more than a quarter of most business or company sales comes from organic traffic. SEO plays a vital role in driving more organic traffic to your ecommerce site, thus leading to more sales. If you're looking to understand more about using organic traffic and SEO to drive more sales, you're in the right place. Read through to understand Ecommerce SEO, the ultimate guide to drive sales with organic traffic.
What is Ecommerce SEO?
SEO is an essential process for optimizing websites to improve their visibility on the different search engines. When integrating SEO with ecommerce, it's a process that involves optimizing numerous ecommerce sites to rank high on search engine results, thus driving more sales. These ecommerce sites are large and have many products and different categories of pages. It'll be essential to consider all the appropriate types of SEO when seeking to achieve a higher ranking of your ecommerce store. The different types of SEO for your ecommerce sites may include:
● On-page SEO
It's a mechanism of optimizing certain pages on your eCommerce site to help each page get a higher ranking on the SERP. Commonly to achieve this SEO mechanism, it'll be essential to use specific keywords for your target audience to get the products. You can also add the keywords to specific content, page URL, image alt-text, and Meta descriptions or titles.
● Off-Page SEO
These are SEO activities happening outside the ecommerce website that'll be essential for having the sites higher on the search engines. These SEO strategies may include guest blogging, link building, influencer marketing, and social media marketing. The primary aim of this SEO strategy is to increase the site's organic traffic, which could later turn into potential sales.
● Technical SEO
The technical SEO mechanism includes all the technical things you can have on your website to allow the search engines to crawl and index your website pages easily. You can choose to create a sitemap, improve the page load speed. Use suitable analytics tools. In addition, you can get rid of any duplicate data or content and optimize your data for mobile users.
● Local SEO
Local SEO is essential for improving the physical traffic if you have a particular local business. This SEO strategy helps to increase the physical traffic into your store or business. You can incorporate strategies like creating your business's Google map or creating relevant content that the local audience can understand.
Why is eCommerce SEO Important for your business?
Ecommerce SEO is usually a challenging and time-consuming process, but it comes with numerous benefits to you and your potential audience. It provides an essential option for driving more organic traffic into your eCommerce site or store. The SEO aspect will help you craft top-quality content, ranking high pages on the search engines. Ranking on top results of the search engines, you'll get more referrals and traffic, which later translates to more sales.
Ecommerce SEO Strategy
When seeking to achieve a good eCommerce strategy, there are many things that you'll need to consider. You need to understand the site setting, the targeted audience, and the proper design and way to set your site. It'll be good to have a proper site to enhance more organic traffic and potential sales. This Ecommerce SEO the ultimate guide to drive sales with organic traffic outlines a proper stepwise eCommerce SEO guide. This step-by-step strategy includes:
1. Conduct a site audit
It's vital to start with an audit on the site to determine the current performance and expectations, goals, and timeline. You can also understand the appropriate or right steps you'll need to improve the websites' ranking. When checking the site, pay attention to the site's image files, broken links, missing titles, or Meta descriptions. This information will be essential to help you choose the appropriate eCommerce SEO tools, such as Ahrefs, SEMrush, etc, to help you achieve your goals.
2. Have a proper eCommerce keyword
After your website's audit, you'll have a glimpse of some keywords that'll be important for drafting content relevant to your audience and helping to close the existing gap. You can also get some information from the previous keywords on the site. You can use keyword analysis tools to check the keywords individuals use most, which will help you optimize the site and the content easily.
When choosing the appropriate phrases, you can easily get a higher ranking on the search engines, generating more organic traffic to your ecommerce store. When coming up with the proper keywords or phrases, it'll be essential to incorporate short tails and long tails keyword aspects. Importantly avoid some keyword mistakes such as keyword stuffing, as it may be costly to your website.
3. Structure your website appropriately
Your website's structure, design, and appearance can significantly affect the search results and rankings. It'll be essential to have a simple set-up with good navigation, which the users and search engines crawlers will find easy to access the content. Ensure you've got at most three clicks to get any items or products to the homepage and ensure it's scalable for a straightforward process of adding new categories on the site.
4. Index the pages
Indexing your site's pages is very important to ensure that Google ranks your site on its search results. You can always log in to "site:yourdomain.com" on the search bar and check if you've indexed all your site's pages. Importantly you can incorporate Google console when drafting and designing your site pages to help you index all the pages. Indexing your pages will help increase the chances of ranking high in the SERPS.
5. Research on your competitors
We've got numerous sites that use the eCommerce SEO strategies to drive more sales, which you can learn from. These competitors can be the best source of information on improving your site to stand out among them or compete at the same levels as the top competitors. You can use some SEO tools like Ahrefs and SEMrush to achieve this objective. Additionally, the information you get from these results might be essential for closing certain gaps in several websites' designs or content in the market.
6. Optimize the right pages
After getting the necessary data for your site, you can now optimize the pages to look for better rankings. When optimizing the pages, it'll be good to choose the right pages and optimize instead of optimizing all the pages, including the unimportant pages. After analyzing your pages, it's good to check the website analytics to get those pages that generate the most revenue.
Prioritize those pages first before proceeding to the rest. Lastly, to ensure you get the highest ranking on the search results, it'll be good to avoid common SEO mistakes like thin content, duplicate content, broken links, keyword cannibalization, page load speed, low-quality backlinks, among others.
Final Thoughts
SEO is an important aspect when looking for the proper mechanism to drive more organic traffic and increase your ecommerce sales. ECommerce SEO plays a vital role in developing user and Google-friendly content and website design to help it rank on top pages of search engines. Ranking high on the top pages attracts more organic traffic, which later translates to potential sales. Ecommerce SEO the ultimate guide to drive sales with organic traffic outlines the crucial types of Ecommerce SEO and the proper strategy you should follow to get more organic traffic, leading to more sales.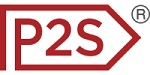 About Price2Spy
Price2Spy is an online service that provides comprehensive and suitable solutions for eCommerce professionals including; retailers, brands/manufacturers and distributors in order to stay profitable in the current competitive market conditions. If you want to learn more about what Price2Spy can do for your business, please start your 30-day free trial.