Excellent Customer Service: 5 Tips, 3 Proven Strategies and 2 Customer Service Secrets
Source :https://unsplash.com/
It goes without saying that a strong customer support approach is the bedrock of any successful organization. No matter how excellent your products/services are, if a single bad encounter compromises the client experience, consumer trust might be lost.
A great customer service strategy aims to improve the customer experience when they interact with your company. The stages to achieve this should be simple and compelling, whether they're intrigued about the offer and want to know more, place an order, or return anything.
But merely developing a strategy and letting it take its course isn't enough. For continuous revenue expansion, an organization must always seek to preserve and strengthen the client experience. Let's look at some of the best tips, strategies, and secrets to keep your customer service plan on point.
Five tips…
Check that you're using the right tools
The support staff is responsible not only for communicating directly with consumers but also for generating user information, mailing sizable messages, and assisting other employees in staying up-to-date with individual customer cases. When it comes to e-commerce both customer support tools and employee scheduling software are crucial. Additionally, you can also use a paystub creator to ensure a professional approach, for example.
With suitable tools and training, managing tasks becomes much simpler and more convenient. When you don't have to wander around in the dark, you'll be astonished at how many meaningful interactions you can have.
For example, platforms like Google Collaborative Inbox might not always be the best choice. Yes, you can send and receive mails from customers, but that's about it for the tool's capabilities. Your staff will be considerably better at serving clients if they use a solution designed exclusively for customer care.
The chatbot is your friend
As society becomes increasingly wired and digitized, chatbots are gaining the status of customers' and businesses' closest companions. Chatbots are communicative robots built by chatbot builders to respond to people's questions in real-time. That's the bot you question about a product, located in the small box that appears at the bottom-right corner of your monitor when you're surfing through an online store.
The simplest chatbots can do routine actions like recommending products or scheduling sessions using algorithms. Booking systems are a great example of a basic chatbot. On the other hand, AI chatbots use Natural Language Processing and Machine Learning to refine their comprehension of users' information. These chatbots can execute far more complicated tasks.
Chatbots can handle several consumers at once, are open 24/7 a day, communicate in numerous languages, assist you in personalizing customer interactions, and can be implemented anywhere.
Use the feedback you receive
When it comes to feedback, organizations can't just gather it; they must also act on it. When a consumer approaches you to discuss a poor time they've had with your company or leaves a bad review on a social network, you have an opportunity to change their perception of your company. Closing the loop means that a company can react immediately to customer input, whether pleasant or critical.
To minimize churn, extend and conclude interaction by suggesting adjustments or asking the shopper to try your product again, free of charge or with a huge discount. Simultaneously, if a user writes a favorable comment and you answer with a simple "thank you" and a smiley, it can boost customer trust and transform passive clients into brand ambassadors.
Have empathy
To deliver a positive experience, you must be able to connect with your customers and practice empathetic listening. That starts with compassion, which involves placing the client at the center of everything you do and being dedicated to serving them – not as a burden to deal with, but as the star of your tale. It's an important customer service skill to have.
During the last two years and with the pandemic still going strong, many companies lifted the standard regarding customer sensitivity. People expect organizations to remain sympathetic and adaptable in 2022 as they have been during these challenging times. Companies must invest in empathy education and give personnel defined assignments that sometimes allow them to provide viable solutions outside of guidelines. You can use a SharePoint calendar, which will have your teams organize events and share event information and discuss strategies for how to develop customer service.
Apologize for your mistakes and move on
Mistakes happen to everyone, amateurs and the best alike; some are avoidable, while others are inevitable. It's always wiser to apologize first and then proceed. In most cases, agents are not the ones to blame. Nonetheless, a client might beg to differ. A customer service representative should state the regret not only for the trouble the consumer is experiencing but also to show that he is genuinely concerned about the issue.
If you are respectful to buyers, they are more inclined to repay you. There's no doubt that there will be lovely and unpleasant customers, but most of the encounters will go easier if you are prepared to be honest, confess mistakes you may have made, and be quick to fix the situation. Note that addressing the issue is only half of the contact; the customer service journey is completed when you are efficient, competent, and kind.
…three proven strategies…
Build everything around accessibility
Customers nowadays want you to be reachable across various channels, including email, live chat, phone, etc. People are preoccupied, so offering them multiple ways to get in touch with you can make a big difference in their day and relieve tension right away.
If your products/services pose a challenge for your customers and they have problems using them, you must be there to help them out, or they will most likely do business elsewhere. Since the cost of acquiring a new buyer is considerably greater than the cost of retaining an old one, companies should focus on providing accessible customer support.
Customer service accessibility is all about creating an environment that is open to everyone at any time and everywhere. For example, in this review of the best contractor software, the most highly rated software providers are those which deliver an accessible and seamless experience for their customers.
Personalize the experience
Incorporating personalized customer service into your strategy is essential for a number of reasons. It's valuable not only for your clients, who may become loyal consumers but also for the prosperity of your company.
Providing fully tailored customer service is a difficult task. It includes putting in the effort to personalize service to a client's individual needs and desires. It means making the customer feel like they are interacting with an organization that values them and responds to their needs by bringing quality to their lives that they may not be aware of.
It also extends above addressing clients' demands: it creates a motivation to favor your company. It's what decides whether a customer will cut the deal, then never remember you again, or become a loyal follower.
Concentrate on social media
Building a presence on all leading social networks (Instagram, Facebook, Linkedin marketing, etc.) is another strategy to expand your business. With an engaging account, you can effectively market your company and communicate with a larger number of potential clients.
People are more inclined to discuss your brand with their contacts if you have a profile on the popular platforms that you maintain and regularly update. You'll also present your followers with a more immersive storyline, making them feel closer to your company, which is an excellent tool for building trust.
…and two customer secrets
Beat your clients' standards in order to delight them
How often do your consumers express their gratitude as a result of getting something of worth that exceeds their expectations? Surprising your users – as long as their essential needs are addressed – can contribute to lifelong loyalty and respect.
To begin, you could try honoring clients' important anniversaries and occasions, as well as significant user loyalty milestones. Furthermore, you could work on an add-on to the goods or services they've already paid for.
Personalized or extra elements are frequently mentioned in the client's local or internet group. This can vastly improve your reliability and attract new leads to your company.
Explore how you can enrich your clients' experience when they purchase your goods or services. For instance, include more tools or product functions, sample additional bundled options, deliver after-hours and automated customer care, provide an easy-to-implement return policy, give special promotions for them, or add multiple communication channels.
Make it simple for customers to file a complaint
Think about how convenient it is for your clients to submit their problems and criticisms. A simple approach will allow you to catch the full scope of your clients' perspectives and increase customer satisfaction. You will also contribute to the reduction of future consumer complaints.
Depending on their size, most buyer-oriented organizations have a clear complaint management mechanism that is well-understood at all levels. In most cases, there are three phases.
Phase 1 lays out how first-line employees will handle the consumer's complaint. Phase 2 is where the team supervisor comes in, laying out the method for dealing with the issue. Phase 3 typically entails the most experienced manager reviewing the entire case and how it was handled internally. Define duties in the complaint management process. Determine the scope of compensation that each employee has the power to grant clients at each phase of the process.
Summary
The key goal of setting up a business is to build your brand and have a solid revenue. Sadly, this does not happen out of the blue. Growth is a continuous cycle that involves extra effort, discipline, and commitment. There is no universal plan or magic formula for outperforming competition or achieving rapid popularity in the sector.
But, once you adjust these proven tips and incorporate them into your everyday routine, they will take over, resulting in the reliable customer experience that your consumers demand and deserve.
About the author
Andrej Fedek is the creator and the one-person owner of the InterCoolStudio. As an experienced marketer, he is driven by turning leads into customers. His goals always include White Hat SEO. Except for being a boss, he is a real team player with a great sense of equality.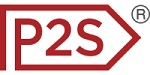 About Price2Spy
Price2Spy is an online service that provides comprehensive and suitable solutions for eCommerce professionals including; retailers, brands/manufacturers and distributors in order to stay profitable in the current competitive market conditions. If you want to learn more about what Price2Spy can do for your business, please start your 30-day free trial.