How to maximize productivity for your eCommerce business
The current era is the right time to scale up your eCommerce business game with the pandemic and rise of online shopping among people. So, if you have an eCommerce store up and running, you might constantly be trying to maximize the profit by optimizing your store, then this article will definitely provide you with the right vision.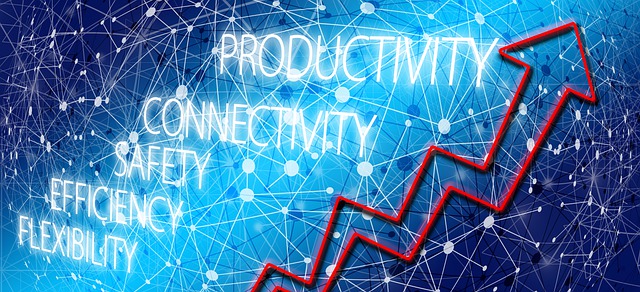 Now, various productivity operations management tools in the market can help you increase the productivity of your eCommerce business, and one of the leading tools is Time Doctor's benchmarking productivity tool. Apart from these tools, we will outline a few ways in which you can improve the productivity of your eCommerce business.

Tips to Maximize Productivity for Your eCommerce Business
Whether you are thinking of maximizing productivity in terms of profits, efficiency, or even customer satisfaction, you have to either go for a productivity operations management tool or figure out customized methods suiting your eCommerce business.
Relationship improvement with vendors and suppliers
In an eCommerce business, you need to keep your stocks in control as shortages can lead to delays in order delivery, resulting in customer dissatisfaction. If your customer does not get their orders on time, they will likely switch to your competitors, searching for a better experience.

So, if you don't want to lose your customer base due to the shortage of stocks or courier delivery issues, you have to act fast. The most important thing is to keep a check on your vendors and suppliers by improving relationships with them. If you have a healthy relationship with your vendors, you can benefit from lesser prices with bulk orders. In turn, they get continuous orders with attractive pricing, making a win-win for both parties. 

One way to improve your relationship with the vendors and suppliers is to treat them equally by considering them as your partners. You can discuss with them how both your jobs can become more accessible, thus giving you an edge to give timely delivery to your customers.
Streamline operations management
Any business can succeed only if the operations are well-organized and coordinated. In the case of an eCommerce business, it is necessary to streamline operations management to fulfill customer orders efficiently and quickly. Your main aim should be to get customers' goods delivered on time without hassle or damage.

You have to constantly keep a check on the operations management to improve it and keep updating it with the trends or requirements. Either you can use any of the customer relationship management tools to streamline your operations management, or you have to start planning the workload distribution and then periodically judge the productivity. Analyze your number of orders, hourly orders, product lines, etc., to streamline the system of your operations.

Try investing in a robust and scalable order and inventory management system to make operations management easier. These software usually add to the increase in productivity of your operations management and help you plan labor and workloads. You have to ensure that you schedule numerous order pickers based on your availability and busy schedule.
Focus on automating major repetitive processes
It's time to say goodbye to all your manual work in the current era of automation. You have to start automating all the repetitive tasks that are consuming your time to save you from manual work. It's time to focus on the real tasks that can boost your productivity rather than doing the same old repetitive tasks. You can fuse automation in various areas using productivity operations management tools, sales automation tools, etc.

Out of the many benefits of automation, you get a streamlined business process, custom automated reports, reduction of human errors, increase in overall efficiency, and thereby giving a boost to order and inventory management. There are many ways to improve operational efficiency, and one of them is to provide automation a considerable place in your system.

All the areas in the eCommerce business need automation, whether it is operations and order management or sales and marketing. Once you fuel automation in all areas, there will definitely be a huge step-up in productivity, thus giving you a chance to focus on the actual tasks that are necessary for growing your business.
Generous investment in delivery service
Now, as you are in the eCommerce business, you have to wholly and solely rely on the delivery service with whom you have tied up. Basically, third-party delivery services are responsible for delivering your good from the warehouse to the customer's address. Your whole business heavily relies on the time taken for delivery and condition of the delivered goods.

In short term, it might seem a good decision to outsource to a third-party delivery service, but if you have a comparatively larger business, then in long term, it can cost you a fortune. There are multiple benefits of starting and managing a delivery fleet of your own in the long run. You can monitor the entire delivery process and keep everything under your control. Also, the timely delivery and intact condition of the customer's product can be ensured by you.

If you are thinking of an in-house delivery fleet, then you have to manage the vehicles, delivery labor, delivery and order management software, etc.
Collect and analyze customer feedback
The key to retaining customers is to ensure that you get their feedback, analyze it, and fill in the loopholes. Customer feedback helps almost every kind of business to improve their customer experiences. It is necessary to know what the customer actually faces, experiences, or feels regarding your business, website, payment process, delivery, etc. So, unless you get their honest feedback, you won't be able to detect and solve the actual problems that exist in your system.

You have to start by collecting customer feedback, bifurcating them based on the area of operation, analyzing them, and converting them into actionable insights. In this way, you can be out of your bubble and get hit by the real-world crisis to improve your eCommerce business services and overall user experience. Thus, don't ignore the customer feedback as it can turn out to be the best source to bring some actual changes to your eCommerce business.
Consider omnichannel retailing
Embracing omnichannel retailing can lead to guaranteed customer satisfaction as this approach is a combination of various engagement channels that you can leverage. To give a push to your sales and amplify marketing efforts, omnichannel retailing can turn out to be of enormous help.

To try your luck with omnichannel retailing, there are certain things that you need to take into consideration. Firstly, you have to ensure that your brand message, delivery service, user interface, shopping experience, etc., must be constant across all the channels to give users a consistent experience.

For instance, you can give your users an option to get an ordered item delivered, or they can pick it up from the nearest store or warehouse. Similarly, you can provide them with the opportunity to return the product via the desired medium. Thus, you can enforce the productivity operations management tools to succeed in omnichannel retailing to expand your business.
Final thoughts
What are you waiting for now that you are aware of all the tips and tricks to maximize your productivity? Apply your knowledge in giving your eCommerce business an edge over your contemporaries. Using various productivity operations management tools, you can ease out your tasks and boost your productivity to make your eCommerce business shine.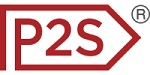 About Price2Spy
Price2Spy is an online service that provides comprehensive and suitable solutions for eCommerce professionals including; retailers, brands/manufacturers and distributors in order to stay profitable in the current competitive market conditions. If you want to learn more about what Price2Spy can do for your business, please start your 30-day free trial.