How To Tackle E-Commerce Hiccups That Bust Brand Loyalty
While e-commerce has been around for what seems like ages now, it had actually expanded greatly just in the past few years. Indeed, the global pandemic sped up the process with more and more people opting for online shopping instead of visiting physical stores.
The issue is that such growth of e-commerce led to an increase in competition. Smaller businesses struggle a lot, especially considering that even a minor issue in their customer journey could lead to the loss of dozens if not hundreds, or thousands of sales. Hence, here's how to tackle e-commerce hiccups that bust brand loyalty.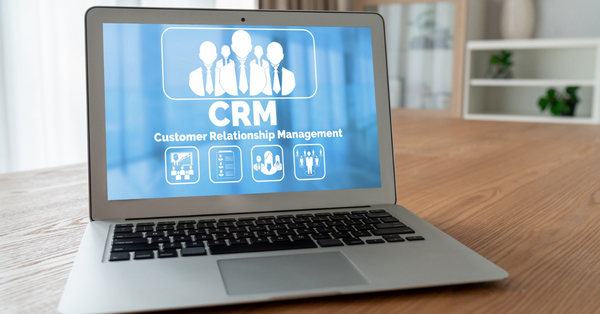 #1 Simplify Everything for Your Customers
First and foremost, you need to simplify everything for your customers as much as possible. All your items need to be easy to find, but it actually goes further than simply improving navigation. In fact, you might have to revamp your entire UI and focus on UX more than ever before. It is incredibly important to remove any unnecessary steps, fix any bugs or errors, and overall improve the shopping experience by making everything simpler.
The users that come to your e-commerce store with the intent to purchase your products will be ready to perform the necessary steps to make that purchase. However, if they encounter multiple barriers on their way, even such straightforward conversions could be ultimately lost. Make sure that there is nothing preventing your customers from making the purchase they want to make.
On the other hand, there are customers who are not sure yet what they want to purchase. In this case, having a good shopping experience becomes even more important. If there is too much friction throughout the process, it can easily drive potential customers away before you even get them interested in your products.
#2 Be Transparent About Your Activities
The next thing you should understand about e-commerce is that you need to be transparent about your activities if you want your customers to trust your brand and stay loyal to it. The less transparent you are, the more customers will be likely to leave you after e-commerce hiccups in your processes. Transparency is particularly important when it comes to inventory and delivery issues, but you should be honest in regard to other matters as well.
For instance, let's say you are offering essay services to students who struggle with their coursework and are looking for a reliable writing service. If you have too many orders at any particular point and not enough writers to complete all the assignments, then you should limit the number of orders you accept. Be transparent with your clients about what you can handle at any particular moment and don't stress your writers too much if it could lead to a decrease in the quality of your services.
Of course, there is still a limit to the transparency you can show your customers. Obviously, you do need to inform them when you are out of stock and can't sell them the product they want to purchase. However, you can't disclose information that is not essential for your audience to know and that could potentially damage the reputation of your company.
#3 Prioritize Personalization
Personalization is by far one of the most important aspects of a successful e-commerce business, and yet, many business owners seem to forget about it or even misunderstand how to apply its principles in practice. In many cases, personalization is interpreted as customization, so there is actually nothing "personal" left in it. If this is the case for your own strategy, you could end up losing brand loyalty as a result of various e-commerce hiccups.
Personalization starts with segmentation. You first need to divide your target audience into different segments and customize content for each segment respectively. Then, you need to get to a more detailed level where you work with each customer separately and use their individual data about their purchasing behavior and preferences. At this stage, your activities can truly be considered personalized.
For smaller businesses, it is particularly important to pay attention to each customer individually. Such brands don't usually have that big of an audience, to begin with, so they can spend more time crafting individual customer experiences to get even better results than before and prevent potential issues beforehand. Try to combine your analysis of customer data with the current actions you see from each customer separately to make the most of your personalization tactics.
#4 Have a Single Vision for Everything
While you do need to approach customers as individuals to make personalization work, you still need to have a single vision for everything you do with your e-commerce business. You should know what your brand vision, mission, and values are and how you are implementing them in practice. When you know which direction your business is moving in, it's easier to make the right decisions and changes that will help you progress in that specific direction.
Moreover, you can apply this approach to pretty much everything else in your business. For example, it's a good idea to consolidate your inventory systems into a single view if you have both an offline and an online store. This way, you can eliminate or reduce costs associated with running multiple systems. In addition to that, you will have everything managed in one place which will make managing customer journeys much easier.
When it comes to marketing, this strategy can also be quite helpful. Iris Stanley, an expert from the paper writing service reviews site, says, "When you are running multiple brand accounts on social media, it can be difficult to align your activities. This is why I highly advise businesses to start using tools and software that have a single dashboard for setting up, scheduling, and posting all your social media content."
#5 Use Coupons and Discounts Smartly
Coupons and discounts can be extremely effective in promoting customer loyalty and growing your client base at the same time. That being said, it's also really easy to misuse them, especially when your brand is under fire for something and you are trying to fix the situation by any means possible. Using coupons and discounts as a reactive solution is quite often one of the worst things you can possibly do.
That being said, this doesn't mean that you should abandon this marketing technique completely. In fact, if you really understand how coupons and discounts can be used in the most effective way, then you will be able to maximize your sales and improve customer loyalty with their help.
For instance, when a customer has a bad experience, one of the most popular reactions to this is to provide the said customer with a discount. For small businesses, this is often a good option, but for big luxury brands, it could easily diminish the product's value. This is why many luxury brands don't offer regular discounts (e.g. during holidays) but instead aim to improve customer service. Think about your business strategy before you decide to opt for one tactic or the other.
#6 Understand How to Build Brand Value
Building brand value is one of the top priorities for almost every business in existence. However, not every business owner truly understands how to build brand value. There are two main things you need to do:
Become Proactive: The first aspect of building brand value is being proactive with what you do. You can't just react to situations when they happen and try to solve issues that occur as a result of e-commerce hiccups. You need to be actively looking for ways to prevent these situations from happening in the first place. You should focus on customer service and improve the experiences of individual customers too. Customer experiences are directly related to the way your brand is perceived.
Build Relationships: The second aspect of building brand value is building relationships. Stop viewing your customers as transactions and instead develop long-lasting relationships with each one of them. Content marketing can help you at the beginning stages when you want to establish yourself as an authority in your field. You can hire a professional writer from the custom writing reviews site Top Writing Reviews to help you with your content. But once the customer has made a purchase, you need to work closely with them to develop your relationship with them further.
#7 Work on Your Return and Refund Policy
Last but not least, you need to work on your return and refund policy. Your return and refund policy can significantly impact your own decisions while also influencing customer experiences and your brand's reputation. If there are issues with products or orders, there should be a policy in place to handle such situations efficiently.
Keep in mind that customers who will be using this policy will already be dissatisfied with your brand to an extent. This is why you will need to address their complaints and try to decrease their frustration. As mentioned earlier, discounts and coupons can be great tools to help you out in such situations.
Obviously, you need to be transparent with your return and refund policy. Place it on your website and make it easy to find. Encourage your customers to reach out to you in case they have any questions about it.
Conclusion
To summarize, there are many ways you can prevent potential issues before they can occur. If they do happen, you will need to deal with them as carefully as possible to maintain your brand loyalty. Use the tips from this article to help you navigate the world of e-commerce successfully and find solutions to difficult situations.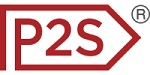 About Price2Spy
Price2Spy is an online service that provides comprehensive and suitable solutions for eCommerce professionals including; retailers, brands/manufacturers and distributors in order to stay profitable in the current competitive market conditions. If you want to learn more about what Price2Spy can do for your business, please start your 30-day free trial.