Leading Strategies For Online Order Fulfillment
At the heart of every online business is order fulfillment, a process made up of so many moving pieces all working together to deliver an order to a customer's doorstep. Now more than ever, the efficiency of this very process is a crucial factor (if not the most crucial) when it comes to customer satisfaction and customer retention.

Businesses now face a unique set of challenges due to the worldwide shift in customer buying behavior brought by the pandemic. The trends have certainly swayed in their favor; in fact, 9 out of the top 10 e-commerce companies in the world saw double-digit revenue growth in 2020, and that rate is still growing this year. But that also means they have to keep up with the demand and find a way to elevate themselves from among a plethora of other online stores and service providers.

We've rounded up the leading strategies that brands use to win and retain customers.

1. Leveraging technology
If there's ever a time that's best for businesses to fully embrace the power of any technological tool at their disposal, that time is now. People staying at home a lot more means it's a very busy time for e-commerce brands.

To cope with that, they're investing further in software and tools that integrate seamlessly with their platforms or online marketplaces. The most obvious advantage of this is to facilitate order management across various sales channels and eliminate the need for any manual tasks or tedious data entry for both the customer and the merchant side.

We see that in almost all e-commerce stores and even in online services like B2B firms and cryptocurrency marketplaces. One great example is this platform that automates the entire process of self-service showings of residential properties.

When a customer places an order online, the fulfillment staff then gets notified to pick, pack, and ship the items to the customer. Eventually, the shipment's tracking information will be sent back to the platform or marketplace where the customer can see it.

But that's just one of the many ways technology helps streamline the order fulfillment process.

Businesses are also investing in warehouse automation, which primarily uses machine-driven or robotic systems to fill any operational and labor gaps left by a shortage of skill or manpower.

For instance, robotic order picking systems can store, retrieve and move products with unprecedented speed and accuracy. A lot of distribution centers already utilize driverless guided vehicles and goods-to-person technology to take their logistics to the next level.

Automating one facet of the order fulfillment workflow will eventually lead to having a bigger, more centralized, and comprehensive way of running all aspects of the business. For example, software provider Inecta helps food industry businesses manage their entire operations from processing, warehouse to transport through the use of an across-the-board food ERP system.

Of course, the more a business leverages technology, the more it needs to take a look at other important things that go with it, such as IT maintenance and cybersecurity to make sure technology is doing more good than harm to the bottom line.
2. Physical locations still count
Fewer customers are now going around inside malls and purchasing from face-to-face shops. Instead, they look for things to buy online. But despite not being brick-and-mortar stores, many e-commerce businesses are utilizing their store network and store inventory to bump up their fulfillment by processing things faster and even expanding assortments.

This e-grocery strategy has been around for a while, allowing big brands like Target, Walmart, and Whole Foods to offer same-day deliveries (sometimes even 2-hour deliveries).

Store networks work whether you have customers centrally located in one area or spread across the country. This fulfillment model addresses the issue of slow delivery; naturally, customers want orders to be quick (and cheap). Surveys have shown that 73% of shoppers are more likely to support a business that offers affordable, fast deliveries. Meanwhile, 24% of customers cancel an order due to slow shipping.

With this strategy, brands can make sure they can deliver on customer expectations by minimizing the number of shipping zones their average package travels. This brings down the cost of shipping costs and reduces shipping durations, which will make their customers happy. Also, when logistics costs and times are minimized, businesses can rely on ground shipping more often, which we all know is significantly cheaper than expedited shipping.
3. Opening Micro-Fulfillment Centers (MFCs)
If traditional distribution centers are not on the cards, businesses instead resort to opening micro-fulfillment centers (MFCs). These are mini-warehouses that are typically half the size of a regular facility. MFCs are strategically positioned in and around key urban areas to store products near stores and consumers and significantly cut the order delivery time.

Aside from the obvious proximity to the target market, micro-fulfillment centers also have the advantage of being smarter than typical distribution centers because of their automation. An MFC can pick orders in a fraction of the time and can also reduce accident rates in the 3PL industry mainly because of hazardous tasks, such as picking products that are stored high above the ground, carrying heavy crates, working with heavy equipment such as forklifts, are delegated to picking robots and therefore, fewer workers are exposed to physical injury risks.

Another great benefit of MFCs is that it uses space more efficiently compared to warehouses. This also means that in a given area, more products can be stored, which is beneficial for retailers because they can sell more products online without the need for additional storage space.
4. Enhanced inventory management
Inventory management is also a critical part of order fulfillment that is getting major upgrades for business managers to have full visibility into inventory quantities on hand across fulfillment locations, and for them to put a stockout prevention system in place.

If a business ships all of its inventory from one specific location, the time it takes for many of its customers to get their orders would not be ideal. Imagine receiving a big surge in orders during the holidays with this kind of setup.

Businesses resolve this by analyzing their customers' purchase behavior to more accurately predict future sales and determine the best places to store their inventory, whether it's a warehouse in a certain region or brick-and-mortar locations for smaller areas. This results in faster and more cost-effective inventory shipping, no matter where customers want their orders to be shipped.

That also entails consistency in the stock information that's being reported from across all channels. The precision of stock information from warehouses and consignment locations is critical for a business to fulfill orders in a timely fashion.

This is also true if a business operates on more than one platform, say, Shopify and 3DCart. It's vital to keep track of stock across all these channels and to make sure all data is consolidated to avoid inventory errors. Sellers using Amazon's FBA services are also relying on inventory automation and third-party prep services to free themselves of operational tasks.
5. Partnerships with 3PL providers
E-commerce businesses commonly use 3PL (third-party logistics) providers to outsource certain components of packaging, warehouse, and distribution operations. 3PL services may even include inventory management, generating optimized picking lists, packing boxes, and shipping orders, and managing returns.

The chief reason for doing this is if customers' expectations for speedy deliveries are outpacing a business's ability to distribute. However, outsourcing logistics processes also help a business expand its resource network and consistently streamline its supply chain management. Not to mention partnering with 3PL services results in more cost savings, flexibility, and scalability for the business. If a process is too unproductive, costly, or complex to manage in-house, bring in the experts.

One of the best perks of partnering with 3PL providers is that they often have established fulfillment centers in key regions, which helps improve order delivery. More and more 3PLs are now also investing in automating their fulfillment operations, which further drives efficiency.

Lastly, businesses also rely on 3PLs when their facilities are running out of storage space, usually as a result of rapid growth and SKU expansion. With 3PLs, businesses can save money and maintenance energy by eliminating the need to invest in additional owned or leased storage facilities.
6. Faster shipping
One service feature that instantaneously wins the hearts of customers is 1-2 day shipping. That's why it's no wonder e-commerce brands are scrambling to accelerate their order fulfillment processes just to be able to provide that golden offer and also as a sort of loyalty marketing strategy.

It needs to be set up properly for it to work, though.

To keep transit times down (while also keeping costs low) is a tall order. But because it will surely appeal to customers and boost shop visitors, the challenge is worth it for e-commerce brands, even though there is no one-size-fits-all approach or magic formula to achieve faster shipping, which is essentially expensive.

It's even extra-challenging for overseas manufacturing and distribution centers that are nowhere near the bulk of their customer base. In fact, these merchants suffered significantly in 2020 from delayed shipping, obviously because products may be waiting to be shipped due to sanitation concerns, outbreak hotspots, and lack of manpower due to surges in employees falling ill or being quarantined.

These shipping delays and other issues are some of the biggest drivers of income loss. Offering free and fast shipping is a counter-strategy to help lessen cart abandonment rates. The goal is to get more shoppers to the checkout page without also increasing the returns rate.
For example, this mannequin shop offers expedited shipping as well as a "no-questions-asked 7 return policy". Meanwhile, this Halloween costumes store offers free same-day shipping for orders placed before 4 PM Eastern Time, and even free international shipping on orders over $150.

It's also worth noting that for relatively inexpensive products, absorbing the cost of shipping will lose money for a business, while increasing prices may drive away potential customers, so it's a delicate balance. A free shipping strategy usually works best for somewhat expensive products, as well as for stores with customers that have a higher average spend.
7. Alternative shipping options
No matter how well a business can streamline its shipping capabilities, there will always be a time when shipping carriers become overwhelmed, resulting in a backlog of orders and giving customers a week or more of waiting. That instantly makes it difficult for a business to keep its order cycles short and its customers happy.

That's why businesses are not sticking to one shipping option. There are alternative methods that they're adding to their arsenal to address potential backlog issues, especially during the holiday season.

Merchant fulfillment gives businesses more control over their retail supply chain than outsourcing, but it also comes with a hefty price tag, not to mention it makes it difficult to scale as the business grows.

When an order volume gets too high for a seller to keep fulfilling orders from home, there are two options to choose from: One is for the business to expand its merchant fulfillment operations by investing in fulfillment infrastructure. That entails investing in warehouses, labor, equipment, and many others. The second option is to delegate the tasks to a 3PL service provider.

Expanding fulfillment infrastructure is only possible if a business has the budget, that's why a lot of businesses prefer to outsource, if only for the meantime.

Meanwhile, dropshipping is an alternative option that is a much more hands-off approach to both manufacturing and order fulfillment. The manufacturer produces stores and ships the inventory. When a customer places an order, the order information is forwarded to the manufacturer. The product then ships directly from the manufacturer to the customer.

What makes dropshipping an attractive choice, especially to newbies in the e-commerce industry, is that it presents few barriers and minimal overhead costs. One common drawback is when manufacturers are located overseas, which results in shipping taking significantly longer and sometimes ending up more expensive than fulfilling orders domestically.

It all boils down to the level of control a business owner wants to maintain over its operations. Dropshipping offers very little control over the supply chain, particularly inventory management and order fulfillment. Whereas, merchant fulfillment requires the seller to complete the entire order fulfillment process without enlisting the help of a third party.
8. Last-mile tracking
Customers like to know exactly where their package is in real-time. They also want to be able to predict with a bit of certainty when it will arrive, especially if it's an urgent order. Nobody wants prolonged frustration, anticipation, and wondering.

That's why last-mile tracking is a pillar of success when it comes to ordering fulfillment. It has gained popularity before, and it's becoming more relevant in recent years.

E-commerce businesses are either incorporating last-mile tracking into their system to improve their service or they are upgrading their current version to be more user-friendly and information-packed (customers love this). Offering transparency and visibility can make an earth-shattering difference to customers' perception of a business. That simple satisfaction of being in the loop will increase the likelihood of them going back to that business.

Last-mile tracking has evolved into two different types of tracking technologies. One is for customers, which gives them real-time insights into their delivery. Almost every major e-commerce business offers this kind of information on its platforms. Aside from the basic questions of what, where, and when, customers nowadays also like seeing other insights such as driver information and tracking, driver ETA, the capability to communicate to the driver, and the ability to rate their experience.

The other is for carriers, providing businesses a comprehensive view of delivery logistics and motivating them to put customer satisfaction on top of their priority list.

Last-mile carriers are the shipping companies who are responsible for the transporting of products. Examples of last-mile carriers are FedEx, UPS, and USPS. They're also known as delivery service providers, which include regional couriers as well.

The challenge for last-mile carriers is to constantly look for new ways to be more efficient and shorten that last mile.
9. BOPIS and BOPAC
In-store (BOPIS) and curbside pickup (BOPAC) are a growing trend across all industries, and from the way customers are responding, it may be around for a long time.

BOPIS and BOPAC practically allow a business to delegate the last leg of shipping into the buyer's hands (technically, their vehicle). For retailers and eCommerce businesses, this strategy drastically cuts down on delivery costs and order cycle time.

As long as there are customers who are willing to do their part, these businesses that continue (or just planning to start) to offer curbside and in-store pickup as an option will have the least fulfillment issues for both sellers and customers alike. Perennial problems like products getting lost, damaged, or delivered to the wrong address become virtually non-existent.

There's even data that supports the notion that BOPIS and BOPAC significantly improve the customer experience, particularly during the holiday season. Perhaps the more options available for customers, the merrier they become?

Anyone today can just go to Google and do a bit of research about a company, read reviews, and find the lowest prices and shipping costs before deciding to buy. That's why businesses need to make sure they're providing all options to attract, acquire, and retain customers.
Conclusion
The global health crisis is very much still holding a major and palpable presence in all areas of society, including the business world. People looking at their laptops and mobile devices to buy things online will most likely stay as the new normal for quite a longer time than we expected.

The objective now for businesses is to continually adapt and come up with ways to keep customers happy. And without an efficient order fulfillment process in place, any e-commerce brand won't be able to deliver — no pun intended — on that promise.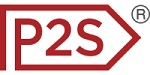 About Price2Spy
Price2Spy is an online service that provides comprehensive and suitable solutions for eCommerce professionals including; retailers, brands/manufacturers and distributors in order to stay profitable in the current competitive market conditions. If you want to learn more about what Price2Spy can do for your business, please start your 30-day free trial.