How to Create an Effective Multi-channel Retailing Strategy
To succeed in today's fiercely competitive marketplaces, companies need to explore every opportunity. Multi-channel retailing strategies are a prime example of this, and they're here to stay. Top brands now need to consider a whole variety of channels when creating their retail strategies, to ensure that their offering works seamlessly across every channel.
Whether a company is looking to expand on previous successes, explore new markets, or attract a different group of buyers, a multi-channel retailing strategy is worth its weight in gold. Read on to learn more about how it works – and why your brand needs one.
What is a multi-channel retailing strategy?
A multi-channel retailing strategy blurs the lines between different channels, giving brands a clear picture of how their goods should be sold through different outlets. Typically, such strategies will cover the likes of online channels such as eCommerce websites, apps, and marketplace sites. They'll also take offline channels into accounts, such as stores, markets, and events.
In some cases, multi-channel retailing strategies will also consider customers purchasing goods online while at a brick-and-mortar store – a phenomenon that is now becoming increasingly popular as customers look to explore products in person before making a purchase via their mobile device.
With eCommerce technology advancing at an incredible pace, there are always new and exciting multi-channel retailing opportunities for brands to consider. Many apps and sites now offer users the chance to purchase goods without ever leaving the site, and this is particularly true of social media platforms that are now turning their attention to online sales.
The best multi-channel retailing strategies bring together a wide range of different selling opportunities and look at how these options can work together to provide the best possible experience for the customer.
Why is multi-channel retailing important?
Multi-channel retailing is vital to today's brands. And it's easy to see why, once you start to consider buyer behavior in today's marketplaces.
Analyze your customers' journeys in as much detail as possible, and you'll likely find that they have interacted with your brand multiple times before committing to a purchase. Quite often, these interactions will have happened over several different channels, whether those are through social media, your own eCommerce store, a brick-and-mortar store, or even a third-party online marketplace.
Experts now claim that much of a buyer's decision-making process now happens before a customer even reaches the eCommerce store of a brand, so every interaction – and every channel – really does count.
With customers spoilt for choice when it comes to branded content, advertising, and buying opportunities on every channel, it's up to brands to offer a multi-channel experience that ticks every box and inspires them to hit that purchase button.
What goes into an effective multi-channel retailing strategy?
The most effective multi-channel retailing strategies take a wide range of factors into account, combining them to create a customer-focused experience that always makes a great impression. Take a look at some of the most important features of top strategies to develop a compelling multi-channel offering.
Pricing
Many brands face issues relating to pricing in a multi-channel context. Often, customers will see a price on one channel and then go back to make a purchase and find that the price is different. This can be damaging to buyer trust, and it may well put a customer off completing their purchase. To avoid such a problem, we recommend making use of specialist technology that's designed to manage pricing across multiple channels.
Pricing information solutions enable companies to keep control over their pricing, even if they're selling via multiple channels at once. In doing so, they can keep prices stable across a range of different channels and avoid having customers drawn to third-party sellers that cut into their profit margins.
Technology
Online shopping has skyrocketed in popularity over recent years, but no matter how great eCommerce becomes, the vast majority of us still prefer to buy products that we've seen in a real shop. However, this shouldn't spell disaster for a multi-channel strategy, because companies can now make use of technology that's specifically designed to facilitate easier in-store purchases and virtual showroom experiences.
Today's brands can make use of a whole host of innovative technological developments to create best-in-class multi-channel strategies. Options range from apps and software that makes life easier for in-store shoppers, to virtual offerings that bring the magic of a real store to shoppers' mobile devices. But the real benefits come when this technology is used as a part of a well-thought-out multi-channel plan that allows customers to enjoy the best of both online and offline shopping.
Supply Chains and Logistics
When a business starts to boom, often the only thing holding a company back is supply chain limitations. However, the most effective multi-channel strategies can be designed in such a way that these problems are avoided. It's all down to clever management of data, and a well-designed, centrally-managed system.
Make use of multi-channel retailing software that brings the data you need together in one place, and you'll stay one step ahead of any logistics issues that could put the brakes on your company's growth. The most effective strategies will always rely on such software, which is easily automated and managed once set up. 
Discounts and Promotions
When designing your next promotional campaign or discounting strategy, bear your multi-channel approach in mind. All too often we see brands blindly channeling all of their ad spend onto one platform, when other platforms may well deliver a better ROI.
A multi-channel strategy can be invaluable when it comes to determining how best to spend advertising budgets, and how promotions should be communicated to consumers. Make use of the data your multi-channel strategy provides to ensure that budgets are spent in an efficient and effective way. Look into how resources are allocated, and check whether your company might achieve better results by dividing these resources at the funnel stage rather than by the channel in question.
Analytics
Data is the driving force behind all the best multi-channel retailing strategies. Without data, it would be impossible for companies to really understand how their customers had been interacting with their different channels, and which changes would bring real improvements to customer journeys.
When analysing data, make sure you're doing so from a multi-channel perspective. Organise data management software so that it covers every channel, and allows teams to explore the performance of all relevant channels in unison.
Many ecommerce sites provide the capacity to do this, but specialist software can also be invaluable in helping brands to make the best possible use of their data, facilitating the most effective multi-channel retailing strategies as a result. Visit vendavo.com to learn more about how to manage data effectively and fulfil your company's potential.

Author – Vendavo
Whether you're looking to improve an existing multi-channel retailing strategy, or you're in the first stages of developing such a strategy from scratch, Vendavo can help. The team assists B2B organizations like yours with all things multi-channel, from optimizing pricing to helping companies achieve predictable, profitable outcomes.
Vendavo offers everything companies need to achieve the best multi-channel strategies, incorporating AI-driven pricing guidance and new selling opportunities to help B2B businesses achieve long-term success. Contact Vendavo or visit vendavo.com to find out more.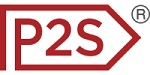 About Price2Spy
Price2Spy is an online service that provides comprehensive and suitable solutions for eCommerce professionals including; retailers, brands/manufacturers and distributors in order to stay profitable in the current competitive market conditions. If you want to learn more about what Price2Spy can do for your business, please start your 30-day free trial.