My Price Against… – New Price2Spy Report
Price2Spy clients are already familiar with the fact that one of Price2Spy main features is the Report section that enables them to run a number of reports – both general reports listing prices and of course comparison reports – the ones that come in quite handy to  clients when analyzing their own position on the market.
Price2Spy reporting section has a colour code of its own – and the colours there help clients spot low / high prices at a glance. However, one of our clients came with a suggestion to create a new report that would give them a chance see own prices compared to the cheapest / most expensive or the next cheaper / more expensive competitor in one place.
The new report introduces 4 new filters for specifying the subtype of the report to be run:
Next cheaper competitor
Next more expensive competitor
The cheapest competitor
The most expensive competitor
The image below shows us My Price Against… report with next more expensive competitor option selected (the image is blurred for privacy reasons).
The green shaded cell  with 24 USD is own price, the next field showing percents (0.63%) actually shows how much more expensive the competitor is, with next 2 columns showing the exact price (24.15 USD) in absolute values and the competitor name: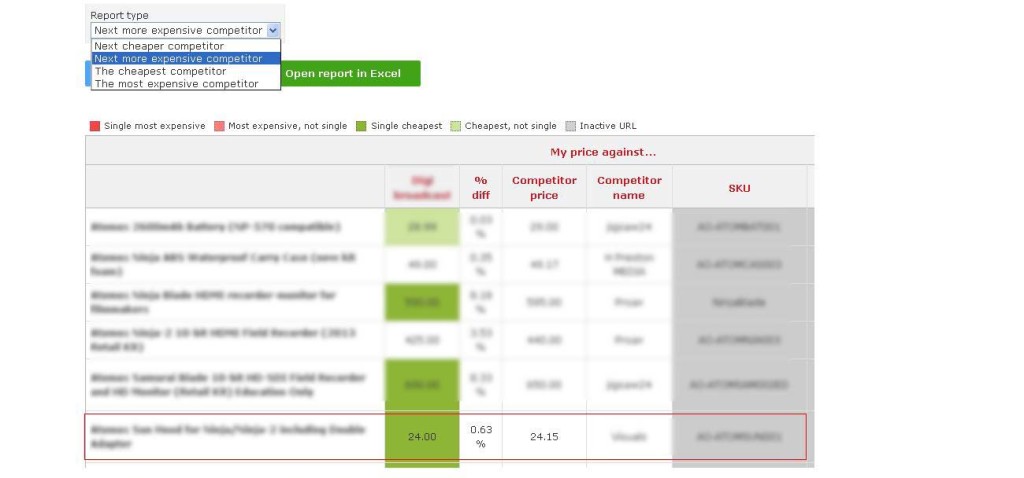 Of course the report can be run with different filters applied and quite valuable data can be extracted (e.g. you can focus on a particular Brand, Category or Supplier and get your prices compared to those of your competitors just for a given Brand for instance). It is meant to be run and analyzed both inside Price2Spy application, and exported to Excel – depending on your needs.
Hope you'll find this useful in your own analysis 🙂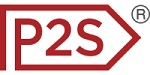 About Price2Spy
Price2Spy is an online service that provides comprehensive and suitable solutions for eCommerce professionals including; retailers, brands/manufacturers and distributors in order to stay profitable in the current competitive market conditions. If you want to learn more about what Price2Spy can do for your business, please start your 30-day free trial.