Reading Time:
< 1
minute


If you're using our Pricing strategies, there is a new addition you should check out.
Columns Current profitability and Suggested profitability have been added in the preview of the following pricing opportunities: Clever drop and Clever raise.
Briefly, new columns represent the potential profitability that can be actualized by adjusting your prices according to the pricing strategies from Price2Spy.
If you choose clever raise as your pricing opportunity, you will be able to see both current and suggested profitability columns for each product. And if you apply suggested price for the chosen product, you can raise your price and at the same time remain the cheapest.

However, if you choose clever drop as your pricing opportunity and apply suggested price for the chosen product, you can lower your price and at the same time you can make profit as suggested.

The mentioned columns were added to our Pricing Opportunities to give better illustration of how these strategies can boost your profit in a matter of a few clicks!
For any questions you might have, please drop us an email at support@price2spy.com.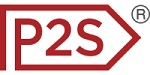 About Price2Spy
Price2Spy is an online service that provides comprehensive and suitable solutions for eCommerce professionals including; retailers, brands/manufacturers and distributors in order to stay profitable in the current competitive market conditions. If you want to learn more about what Price2Spy can do for your business, please get a personalized free demo or start your 30-day free trial.