New Price2Spy video tutorials
It's been more than 2 years since we have published first Price2Spy video tutorial.
Ever since, Price2Spy has grown in every possible way: we gained hundreds of new clients, we have introduced new user interface, introduced a multitude of new reports… all together – our old video tutorial became outdated.
In last couple of weeks, we've been working on several new tutorials (please check them all on our Price2Spy Tutorials page)
New videos are
How to configure Price2Spy to monitor your competitor's products / URLs
Price2Spy email alerts – what they contain, and how to use advanced options
Price2Spy reports – explanation of some of most commonly used reports in Price2Spy
API – how to connect your own software with Price2Spy
MAP (minimal advertised price) violation monitoring
We hope that the above tutorials will help you make a quicker start with Price2Spy,
Any suggestions for improving our tutorials (or making new ones)? Please let us know!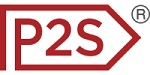 About Price2Spy
Price2Spy is an online service that provides comprehensive and suitable solutions for eCommerce professionals including; retailers, brands/manufacturers and distributors in order to stay profitable in the current competitive market conditions. If you want to learn more about what Price2Spy can do for your business, please start your 30-day free trial.