New times – New Price2Spy site
A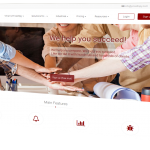 fter 4.5 very successful years in business and a very long list of eminent clients worldwide the time has come for  new Price2Spy site to see the light of the day :).
Obviously the times have changed both in terms of technology or our client structure and it deserves to be marked and celebrated – this is our way of doing it!
The new site should represents both maturity and young spirit of our team – and we tried to make a perfect balance of these 2 aspects of our company and team.
What we tried to achieve with this new site design (apart from making it more attractive visually) is  to put in writing all these years of working with clients from various industries and to make the best use of the knowledge and experience we gained over the years. We hope to offer more straightforward information particularly in the 'Solutions for…' section – this is where we aim all sorts of our clients to find their place (Online retailers / Distributors / Manufacturers)
Now as we have gained clients from all sorts of industries worldwide, we offer more information on which options / packages / features are to be used for which industry. Are you coming from the Automotive industry and have hundreds of thousands of products to be monitored? Or are you dealing with kids toy's and nursery furniture? Either of the 2 will use different approach of setting up the account and will use different Price2Spy features on a regular basis – and what is the best way for them to use Price2Spy will be answered in the 'Industries' section.
Anyway – hope you will like it and enjoy surfing it :).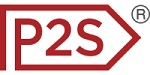 About Price2Spy
Price2Spy is an online service that provides comprehensive and suitable solutions for eCommerce professionals including; retailers, brands/manufacturers and distributors in order to stay profitable in the current competitive market conditions. If you want to learn more about what Price2Spy can do for your business, please start your 30-day free trial.