Online Grocery Delivery Business Predicts Massive Growth by 2021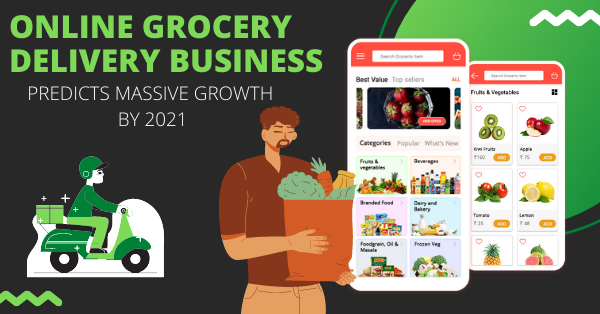 As per Statista, the online grocery delivery business will see huge growth in 2021. The major reason for this growth is the growing online options. Nowadays, online options are more accessible, convenient, and save time; consumers are more than willing to order from on-demand grocery delivery apps.
What are on-demand Grocery Delivery Apps?
On-demand grocery delivery apps are the apps that allow you to order groceries from the comfort of your home, and your order is delivered at your doorsteps. In short, you don't need to worry about going outside and buying groceries. These apps are equipped with features like real-time tracking, advanced search filters, multiple payment modes, push notifications, etc.
The coronavirus pandemic has acted as a catalyst in driving the on-demand grocery business; consumers' interest in avoiding public places, government's strict guidelines, combined with the need for groceries, brought the online grocery delivery industry to the fore.
Earlier, many consumers avoided the grocery delivery apps because they wanted to pick their groceries on their own and wanted to avoid shipping charges; but the pandemic has forced them to reassess their priorities. That's why Instacart, Walmart, BigBasket, Grofers have become an indispensable part of the lives of many people. Even post-pandemic, people's interest in online grocery delivery apps is not going to subside.
Top online grocers in the pandemic will play a huge role in sparking the interest of consumers in the on-demand grocery apps. As per a survey, 75% of customers still shop with their first-ever online grocery provider.
Where's the Growth of Online Grocery Business Coming From?
There are many reasons contributing to the growth of the online grocery business:
Impact of the Pandemic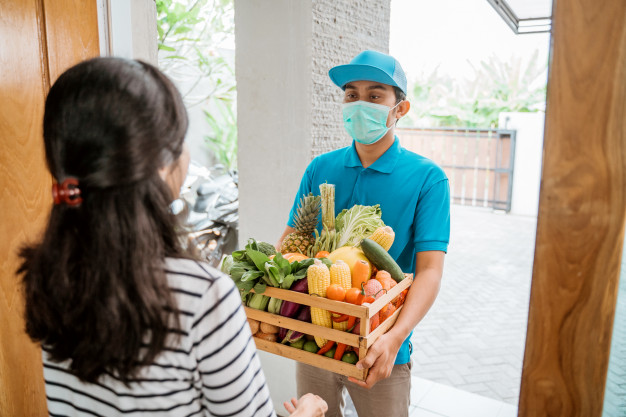 There is no denying that the coronavirus pandemic is a major contributor to the growth of the online grocery business. The pandemic came out of the blue, and nobody had any idea how to cope. Grocery businesses were affected by this sudden shock. Consumers had no choice, they needed the basics, and there was the inadequacy of groceries. All this made grocers more alert, and there was a demand for online grocery apps, and app development companies were quick to react.
Emerging Technologies
Emerging technologies are a strong contributor to driving consumers' interest in the online grocery business. Safe and secure paying methods, real-time tracking, order history, 24/7 customer support increase the faith of consumers in the business. Also, businesses come up with regular updates of their apps, fix bugs, and provide users with exceptional features that help in retaining customers.
Increasing Customer Trust
More and more consumers are trusting online grocery delivery apps because of their exceptional services. Online grocery delivery apps are meeting the surging demands of consumers. With the digitization, consumers' trust in the grocery business has increased, and they are happy with the convenience online grocery delivery apps to provide. There is no need for consumers to wander in aisles checking prices and finding the best deals. With the online grocery delivery apps, consumers can get the best deals and save time. Millennials love to buy things online, which is also a contributing factor in the success of online grocery delivery apps.
Pre-pandemic Users
Pandemic has forced users to rely on online grocery delivery apps to ensure safety. However, online grocery delivery existed pre-pandemic, though not on a large scale. Customers who were buying groceries online before the pandemic, why would they find a new grocery delivery partner now? Consumers trust their favorite online grocery delivery apps and their favorite grocery stores. Existing grocers that already had a good number of customers just needed to deliver groceries on time to sustain, which was not difficult. For the new players who entered the market post-pandemic, it was not difficult for them to enter the online grocery business as there was a huge demand for the online grocery business. New businesses had to overcome challenges such as building brand credibility, creating awareness, maintain quality, etc. The high demand helped these businesses to sustain themselves.
Tough Competition
Many old and new faces are seen in the world of online grocery delivery. The competition is intensifying. Every brand wants to retain customers; they are in a war to win customers. Consumers are getting benefit from the whole situation as they get the best services, on-time delivery, good quality products, and so much more.
Convenience and Comfort
No matter what business you are running, customers are looking for convenience and comfort. People lead busy and stressful lives, and the last thing they want is a stressful shopping experience. The pandemic has given everyone a good reason to rely on online shopping for everything. The price, product quality, delivery time, deals, and discounts provide shoppers a comfortable experience; besides they don't need to leave their house in the pandemic to buy essentials. Pandemic and the younger generation's reliance on "on-demand apps" are major reasons for the success of the online grocery business. Customers don't want to drive to the place and stand in lines to pay for their stuff and drive back home. They want quick services that can be rendered from the comfort of their homes.
Contactless Delivery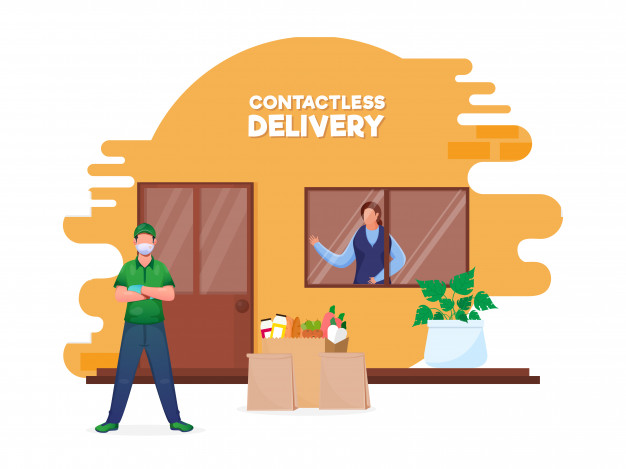 The delivery has to be safe. Everyone is afraid of catching coronavirus. When it comes to practicing safety measures, online grocery businesses never fail to impress. Online grocery businesses are providing "contactless delivery," which means they don't come in contact with the customer. Also, other measures such as wearing gloves, sanitizing the box, wearing a mask show customers that grocers are concerned about customers' safety. Successful online grocery delivery businesses are not hesitating using all the safety measures.
Simplifying the Whole Process
Online grocery delivery businesses have simplified the whole process of ordering. They even allow bulk shipping. Doing bulk shopping from physical stores is a headache, but in the online world, it's not a problem at all. Consumers sit on their couch and happily select the products they need, pay by online methods, or opt for cash on delivery (due to pandemic, many online grocery businesses accept only online payment). The grocery shopping experience in physical stores is not as comforting. It consumes a lot of time to select products, pick them, check their quality when one is buying in bulk; there are efforts involved. During the pandemic, who wants to spend that much time outside? This exhausting process is made simple by online grocery apps; users just have to select products and add them to the cart. That's also a huge reason that consumers don't hesitate to shift to online shopping. Online grocery shopping is easy; there is no waiting, no angry customers, and no rude staff. Shoppers can shop in bulk without thinking about loading and unloading groceries in the car.
Final Words
Online delivery businesses will see huge growth in 2021. Consumers trust online delivery apps; they know how crucial they are in the pandemic. Consumers rely more on online shopping than physically visiting the stores. The concern for safety is there, which stops them from going out of their homes. Online delivery apps go above and beyond to ensure the safety of consumers while delivering their orders. Pandemic or no pandemic, the online grocery delivery business will see huge growth in 2021.
Author Bio
Minkle Kalra is known for her tremendous contribution as a marketer and writer who loves to share her views on topics covering upcoming technology and market trends. Always looking forward to creating and sharing quality content that can withstand the competition. She is currently associated with Cerebrum Infotech a software product development company based in the USA as a Marketing Rockstar.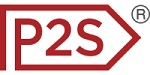 About Price2Spy
Price2Spy is an online service that provides comprehensive and suitable solutions for eCommerce professionals including; retailers, brands/manufacturers and distributors in order to stay profitable in the current competitive market conditions. If you want to learn more about what Price2Spy can do for your business, please start your 30-day free trial.