Over 8 000 sites monitored by Price2Spy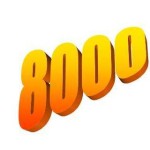 Another jubilee to celebrate – Price2Spy is currently monitoring over 8 000 sites worldwide (8 519 to be more precise).

Our client database has expanded in the meanwhile and so is the variety of businesses we help. Besides the sites Price2Spy was monitoring for our old clients (nursery furniture, sports and music equipment, foods & drinks and so on) the following are just a few new 'departments' that our new clients in the meanwhile brought in:

Professional tools,
Clothes,
Alcohol testing equipment (believe it or not 🙂 )
Construction tools and Building materials
Ski equipment
Home furniture
Car parts and equipment
Textiles
and so on
We have also landed quite a number of new clients from Asia and of course the number of clients from Western and Eastern Europe,US and Australia, South America, India and Russia continues to grow on a regular basis. We are proud to see that the number of sites monitored by Price2Spy is getting close to big 10 000. It definitely says volumes about Price2Spy business growth.
Please check the list of sites tracked by Price2Spy. Any sites YOU want tracked are missing from the list? Please suggest them.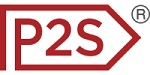 About Price2Spy
Price2Spy is an online service that provides comprehensive and suitable solutions for eCommerce professionals including; retailers, brands/manufacturers and distributors in order to stay profitable in the current competitive market conditions. If you want to learn more about what Price2Spy can do for your business, please start your 30-day free trial.