Price2Spy API launched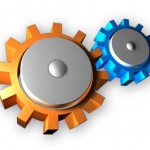 Our development team is proud to present Price2Spy API
More and more clients were asking us for a seamless way of integration of Price2Spy into their existing software solutions / CRM tools – and the result is Price2Spy – a standardized way to access / manage your Price2Spy data.
Our API is implemented as a standard Web Service, making it easy for developers to develop your side of the interface – no matter what programming language / technology they use.
Price2Spy API can be used to either to create / manage your products and URLs, or to get the latest (or historical) pricing data – all by exchange of standardized XML (SOAP) messages.
This way you can practically use Price2Spy without ever logging into it – product managers will continue to work in your own software / CRM, and Price2Spy API will make sure the data they enter gets into Price2Spy (or other way around – it will make sure Price2Spy feeds your software with the latest pricing info).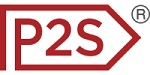 About Price2Spy
Price2Spy is an online service that provides comprehensive and suitable solutions for eCommerce professionals including; retailers, brands/manufacturers and distributors in order to stay profitable in the current competitive market conditions. If you want to learn more about what Price2Spy can do for your business, please start your 30-day free trial.