Reading Time:
2
minutes


If you are using automated reports, you should check out the supported delivery methods by Price2Spy!
As you already might know, you can get your automated reports via Email (the most popular method among our clients).  However, only after pulling the report out from the email, you had to make a few more clicks in order to open the report.
If you want to save those few clicks, apart from using an Email as a delivery method of automated reports, you can get your automated reports on your server, using other supported delivery methods by Price2Spy – FTP or SFTP.
So, what are the advantages of using FTP  or SFTP as a delivery method of yours?
Some of the advantages of sending automated reports directly to the clients' server would be having all the necessary files copied onto one location and enabling more people to have access to the files. By automating the desired report, you will be able to choose a delivery method per report.
When you go to Reports and choose a Report you want to automate, you will  see 3 delivery methods:
After choosing FTP / SFTP, you will be prompted to the list of your server credentials and additional information you will need to fill in in order for the report to be delivered to the server:
Username
Password
Hostname
Port (populated by default)
Destination folder
Filename
Add date suffix to report name (yes/no)
Just click Save and from that moment on your automated report will be sent to chosen delivery method!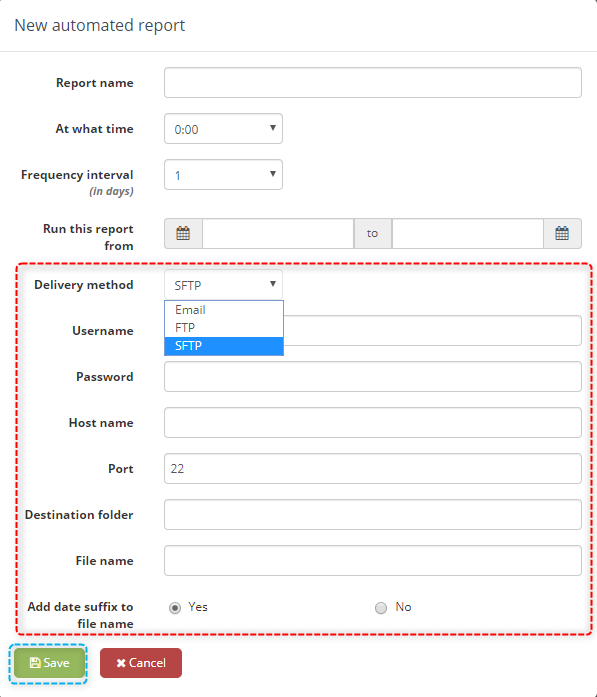 When listing your automated reports, you will be able to see the report type (Email, FTP or SFTP) as well.

Please let us know if you have any questions or comments, we would be happy to hear from you: support@price2spy.com.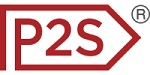 About Price2Spy
Price2Spy is an online service that provides comprehensive and suitable solutions for eCommerce professionals including; retailers, brands/manufacturers and distributors in order to stay profitable in the current competitive market conditions. If you want to learn more about what Price2Spy can do for your business, please get a personalized free demo or start your 30-day free trial.