Reading Time:
2
minutes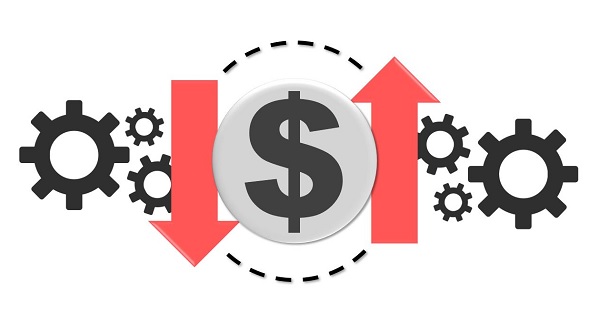 Nowadays, beating the competition in the vast e-commerce landscape can be a daunting task. Competitors often use aggressive pricing strategies, commonly undercutting one another in their attempt to offer the best price and stay ahead of the competition. In order to stay competitive, well-timed and on-point price changes are the best approach, especially in very competitive markets where the prices are being changed very frequently on a regular basis.
This is why, we have decided to introduce a possibility of fully automated repricing that you can schedule according to your preferences. When creating your own repricing strategy and define your custom rules from scratch, you will just need to check the Automated Repricing box in the last step, select the time when you would want the repricing to take place and click Finish. All you'll need to do now is kick back, relax and watch all the work be done for you – this will help you save precious time while winning the sales!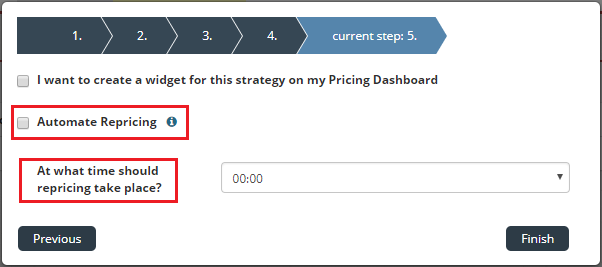 Of course, if you already have an existing repricing strategy, you can easily choose to automate it by clicking on the edit button (pencil icon) of any repricing opportunity (Clever raise or Clever drop). You will be able to edit your existing strategy on the following page, so you can check the Automate repricing box and change the execution time – once you set everything, remember to click Save.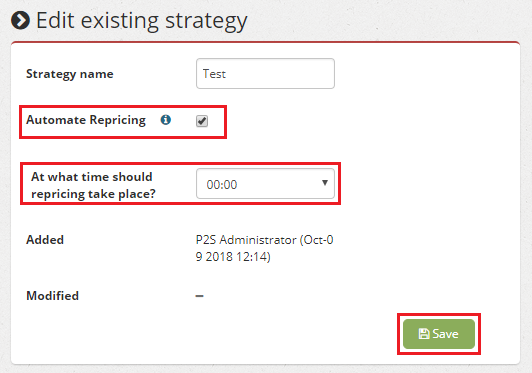 Please note that this new feature is available to you regardless if you're using Direct or Indirect repricing. The difference is that with Direct Repricing, the prices will be automatically changed on your site, while with Indirect Repricing you will automatically receive a CSV file with repricing suggestions straight to your inbox or FTP server at the chosen time.
Hopefully, you'll make good use of this automation and become more competitive on the market by changing prices on time and increasing your sales!
Do you find this new feature useful? Please let us know what you think – a feedback is always appreciated!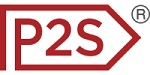 About Price2Spy
Price2Spy is an online service that provides comprehensive and suitable solutions for eCommerce professionals including; retailers, brands/manufacturers and distributors in order to stay profitable in the current competitive market conditions. If you want to learn more about what Price2Spy can do for your business, please get a personalized free demo or start your 30-day free trial.