Price2Spy introduces Multi-Automatch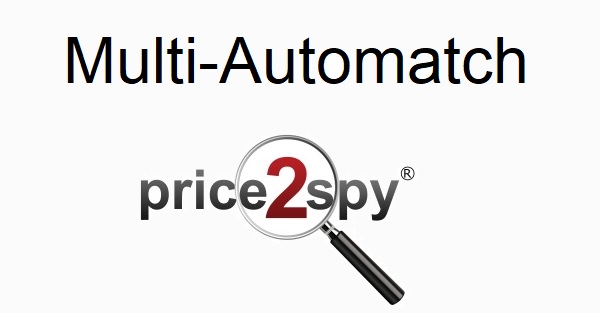 Price2Spy clients are already familiar with the fact that the key to good price monitoring and reporting is accurate product matching. Some of our clients prefer to do the matching themselves, but for others, Price2Spy is there to help. Based on the industry, the number of products and the sites that they want to monitor, we either suggest Manual product matching or Automated product matching options.
However, we have noticed that many of our clients monitor products shown on Price Comparison websites (such as Google Shopping, Idealo, Prisjakt, etc) therefore, we decided to simplify their job by introducing Multi-Automatch.
What is Multi-Automatch?
As you already might know Automatch is a continuous automated product matching process that can be performed at different frequency intervals (daily, weekly, monthly), depending on your needs on the chosen websites individually.
On the other hand, Multi-Automatch covers all the Automatch features with a slight difference, it allows you to perform product matching on multiple sites listed on major Price Comparison websites instead of a single website.
Automatch vs. Multi-Automatch
In short, using Automatch you would only get matching results from a single site, on the other hand, using Multi-Automatch you would get matching results from many other websites (which are listed on Price Comparison site). For example, if we perform a Multi-Automatch on Google Shopping, you'd get results from all individual websites listed on Google Shopping.
Who should use Multi-Automatch?
Here is the shortlist if Multi-Automatch would work for you:
Are all the products from the website you'd like monitored shown on the Price Comparison website?
Are there 2 or more websites that you'd like to monitor listed on Google Shopping (or another major Price Comparison website)?
Would you like to match your products on websites that you're not aware of yet?
If so, Multi-Automatch is the way to go!
The best thing about Multi-Automatch is that the setup process can be completely automated, and you will be able to focus on a much larger market while avoiding large setup costs. Also, if you don't know who's selling your products, Multi-Automatch will detect new sellers listed on the given Price Comparison websites automatically.
How does Multi-Automatch work?
Multi-Automatch is a continuous automated product matching process that can be performed at specified intervals (daily, weekly, monthly), depending on your needs on Price Comparison websites, based on the set of rules you define.
Multi-Automatch can work in 3 different methods – considering the end websites you wish to monitor:
All websites – any website shown on Price Comparison Website will be picked up
Whitelist – only URLs from the websites that you specify will be matched
Blacklist – we will match all the URLs found on the Price Comparison Website, except for the sites that are on your Blacklist
Can Multi-Automatch be integrated into your own software?
Yes, sure! As applicable for Automatch, by using Price2Spy API you can integrate your own software with Price2Spy.
If you do so, you'd be able to see which products have been Multi-Automatched, with the ability to approve / reject matches from your own software.
For a detailed quote and analysis of Multi-Automatch feasibility – please contact your dedicated account manager or email us at info@price2spy.com.
We sincerely hope you'll make the most of our Multi-Automatch service!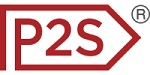 About Price2Spy
Price2Spy is an online service that provides comprehensive and suitable solutions for eCommerce professionals including; retailers, brands/manufacturers and distributors in order to stay profitable in the current competitive market conditions. If you want to learn more about what Price2Spy can do for your business, please start your 30-day free trial.