Reading Time:
2
minutes


Price2Spy clients who are using our Repricing Module already know that we're offering high flexibility when it comes to our Repricing opportunities. In addition to Custom repricing opportunities, default types of repricing opportunities help you define your own pricing strategies, which can be segmented either per product category, brand or supplier (or – for all the products in your Price2Spy account).
However, until now, when defining a Repricing Opportunity (Clever Raise / Clever Drop), if you want to perform price rounding, you were only able to round Suggested price to the whole number (.00) by choosing one of the following options: Round up, Round down, Round to nearest number.
From now on, when defining or editing your Repricing Strategies you'll be able to Round your product prices not only to whole numbers(.00) but also the following ones under the newly introduced How to perform rounding? drop-down menu: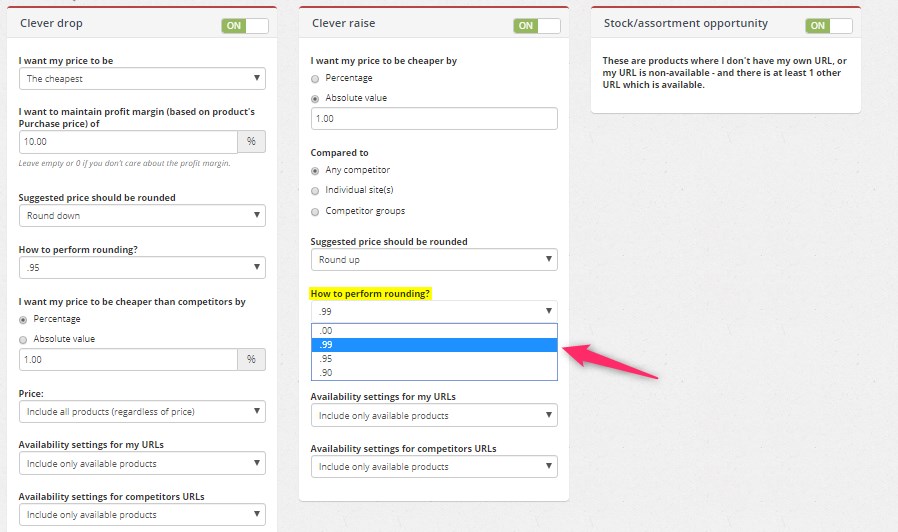 Once you click on Save, you'll be able to see your changes on Opportunity URLs pages,

as well as on Single Product pages.

Additionally, from now on you'll be able to see the last repricing calculation time per strategy, on your Repricing Opportunities page under the Last calculation run column.

Hope you'll find it useful!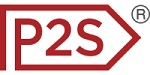 About Price2Spy
Price2Spy is an online service that provides comprehensive and suitable solutions for eCommerce professionals including; retailers, brands/manufacturers and distributors in order to stay profitable in the current competitive market conditions. If you want to learn more about what Price2Spy can do for your business, please get a personalized free demo or start your 30-day free trial.