There's a new way to run your Saved reports faster!
Recently, we informed you about our new feature on how to save reports in your Price2Spy account.
In the past you were able to run a report using the following steps:
Click on your Reports in your account
Then, please click on Saved reports
Pick a report
click Run – play icon (please see the screen shot below)

From now on, you can also run Saved reports directly from the "Run reports now" tab, you can pick a report from the Saved reports drop down menu and click on the play icon – this will run the report in browser more quickly.

Please let us know if you have any questions or comments, we would be happy to hear from you: support@price2spy.com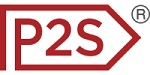 About Price2Spy
Price2Spy is an online service that provides comprehensive and suitable solutions for eCommerce professionals including; retailers, brands/manufacturers and distributors in order to stay profitable in the current competitive market conditions. If you want to learn more about what Price2Spy can do for your business, please start your 30-day free trial.