Reading Time:
2
minutes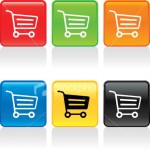 More and more online stores are using seemingly strange and useless technique: instead of attracting customer with a great price, they would show the price only upon placing the product in the shopping cart.
In the beginning mostly used by Amazon, BestBuy and other big retail names – this has become pretty common way of (not) advertising prices which are below certain point.
The question is – why do retailers do it? The answer is very simple – the price they offer on their website is below contracted MAP (Minimal Advertised Price).
The trick seems so to be naive, but it works: we sell at price which is real low (too low) – but we're not advertizing it, we just show it to the customer once he places it in his order…
First we saw it in the electronics (TV, video cameras etc) markets. Nowadays it's becoming increasingly popular in car parts, fashion and sports retail stores.
Lets analyze some pros and cons of this technique.
PROs
– some customers might make orders out of pure curiosity (hm, how many such people do you know?)
– trick the MAP contract (I believe this is the main reason, actually)
– make it more difficult for your competitors to track your prices (actually, it's not a problem for Price2Spy)
CONs
– customers might find it too hard to do that extra click in order to find the actual price out. Large percentage will just go away
– Google Shopping, nor other comparison sites won't be able to pick up the actual price (because you must not advertise it)
Although I have listed more pros than cons, I'm a big opponent of this technique.
Why? Not only because of tricking the rules (offering the price below MAP) but mainly for the reason of making customer's choice lest transparent.
You might be offering a better price, but customer's experience is such that you're actually hiding something (and you are, because you cannot advertize that price)
Anyway, we in Price2Spy do witness large increase of such online stores worldwide. Most of them (90% or more) are located in US, but we see more and more such stores emerging in UK, Australia etc
Finally, in terms of being able to monitor such price – Price2Spy easily handles it (Premium account required)
Do let us know your experience with selling products below MAP price – how does it work in your niche?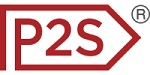 About Price2Spy
Price2Spy is an online service that provides comprehensive and suitable solutions for eCommerce professionals including; retailers, brands/manufacturers and distributors in order to stay profitable in the current competitive market conditions. If you want to learn more about what Price2Spy can do for your business, please get a personalized free demo or start your 30-day free trial.