Showing competitors' prices on your own site – PROs and CONs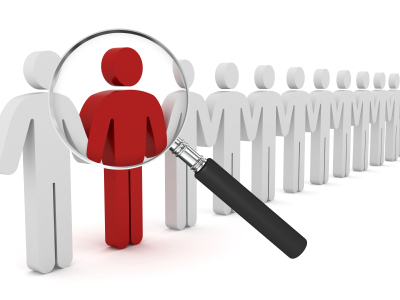 Are you aiming for the lowest price in the market? Want to share it with your customers and provide them with a clear proof of it? Thinking of showing your competitors' prices on your own website?
Not convinced that it's a good idea?
One might presume that consumers would be all in favor of this. And that would be almost completely right. A study by the e-tailing group Internet Retailer on consumer comparison shopping shows the following figures:
63% of consumers say they would like to see competitors' prices on a retailer's site
78% would likely return to a site that shows competitors' prices
36% would be "much more loyal" to a retailer who displays price comparison
PROs:
Time-saving – It does save time and definitely makes it easier for shoppers to compare and decide.  Though coined about two centuries ago, the phrase "Time is money" perfectly applies in modern times as well. For that reason, it is more than likely that potential shoppers will come back to a site showing competitors' prices when they want to compare prices by just one click.
Money-saving   is most likely the deciding factor for those in favour of showing competitors' prices.  Savings that could be made using this feature are significant, and given the current economic crisis, those who shop around and compare prices before buying would be thankful to get a chance to do it without spending too much time on it.
Trust is what every retailer strives to build and grow in customers.  Showing competitors' prices on a site – not only higher prices, but lower as well – would be an excellent means to achieve this end.  The fact that a retailer is open to showing competitors' prices, both higher and lower particularly increases trust in the eyes of consumers.
Lowest price guarantee, should be a benefit both for a customer and a retailer. The customer gets a bargain, the retailer gets a customer. In other words, if a customer finds a lower price (including all duties, taxes, fees and shipping costs) a retailer guarantees that they will at least match that price, depending on the rules and conditions of the offer.  Lowest price guarantee and showing competitors' prices feature would appear a natural combination.
CONs:

Showing competitors' prices might help customers decide where to shop. It is their decision to make and they get what they choose. However, by showing competitors' prices, retailers might get what they neither choose nor want.
Take a risk of lawsuit as an example.  Unless you monitor and update your competitors' prices regularly, you might end up being sued.  You might also find yourself in threat of a lawsuit even if you do keep competitors' prices on your website updated. On what grounds? Featuring someone's logo on your site might be construed as infringing their registered trademark.
Advertising the competition.  Positive or negative, it is still an advertisement. Your lower prices might say that you are a better choice for a customer, still, your mentioning a competitor might lead the customer straight in the unwanted direction– to your competitor's site. A potential client might leave your site to compare your prices with those of a competitor, and never come back.
A number of merchants might see this as unprofessional.  In their opinion, competing just on price is not the sole point of e-tailing (or any other) business. Your offer should include a high standard of service and quality regarding delivery, call centre/customer support. In other words, do not compete by pointing out that you are the cheapest. The lowest price is overrated. Attract customers by beating your competitors in every other respect, not just the lowest prices.
Showing competitors' prices on your own site – yes or no? The answer to this question lies in every retailer themselves. And this answer varies from retailer to retailer. Based on the items they sell, the service they provide, the consumers they target and other special or general requirements, retailers weigh the pros and cons of using this feature and they decide.
As for those who find it convenient to use this feature and want to have competitors' prices displayed on their website, Price2Spy API is just the solution they need.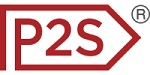 About Price2Spy
Price2Spy is an online service that provides comprehensive and suitable solutions for eCommerce professionals including; retailers, brands/manufacturers and distributors in order to stay profitable in the current competitive market conditions. If you want to learn more about what Price2Spy can do for your business, please start your 30-day free trial.