Tips to Curate Perfect eCommerce Advertising Strategy
eCommerce is one of the revolutions in the business world. The internet has been one of the huge helping hands in establishing eCommerce. The way the online world has grown is exceptional, and people have admired internet services a lot.
The online world has impacted the business world fruitfully. From small business owners like grocers to large-scale fashion sellers, all have taken advantage of the online world. Therefore, an online platform is a must and advantageous to grow business in the world. Whether it is small grocers who create grocery delivery apps or a large-scale fashion store with an eCommerce website, everyone is taking fair advantage of the established internet world.
The business sector completely changed with the arrival of the eCommerce concept, and the response that it received from people is outstanding. People have admired the online mode of shopping things because of the convenience and comfort it offers to them. Thus, eCommerce is currently trending in the internet world.
People's mindsets have changed, and they are opting for the convenient option of buying things online, which is hassle-free. According to Statista, global eCommerce revenues will be hitting 5000 billion USD in the coming year as it is growing exponentially. The stats suggest how popular eCommerce is and how it is growing.
Retail eCommerce Sales Worldwide
The stats prove that in the coming future, the impact of eCommerce will be rising rapidly in the near future. With the growth in the eCommerce market, new players will come and try to earn their share, so the competition will also increase. Therefore, the eCommerce owners need to develop amazing advertising strategies to boost visitors and have effective growth of their venture in the near future.
Requirements For Perfect eCommerce Advertising Strategy
A perfect advertising strategy will create good brand awareness in the internet world for your eCommerce venture. An eCommerce advertising strategy that is perfect will drive traffic towards your site and boost sales continuously. You must be clear about your product range and inspire your audience that how your products add value to their lives.
It is essential to understand primary goals with clear marketing objectives and evaluate strengths, challenges, and target audiences. It is also important to understand and evaluate where you stand in the current market. Thus, these are the key elements you need to focus on before planning your eCommerce advertising strategy.
Essential Tips For Creating Perfect eCommerce Advertising Strategy
There are various methods to advertise eCommerce because of the digital advantage we have these days. The internet itself is the biggest resource, and that is the greatest advantage for eCommerce to strategize their advertising campaign.
Ad Platforms
The use of ad platforms can be an excellent way to nail your eCommerce advertisement strategy. For example, search engine giant Google offers shopping ads. When a particular user searches in google for a product, the recommendation from your eCommerce site will be shown. People always use search engines for buying things online. Even if they are running out of groceries they will search for grocers near them and it will display the online grocery app around as follows:
For eCommerce, the use of google shopping ads will be very effective and a sales-boosting strategy that will help them succeed and fulfill targets. Thus, it is a very effective and efficient way for advertising strategy.
Once the users search the products in the search engine, details like price and images are shown, which makes it easy for them to go shopping. Then, they will be directed to your eCommerce site to continue the shopping. Thus, it is the best way to enhance the sales of your eCommerce effectively.
Clear Brand Messaging
One of the important things to consider for advertising a brand is to have clear brand messaging in all your stuff. A company with a vision with clear brand messaging can create a good impact in the market conditions so that people get attached to it. Your eCommerce site should comprise it so that it can attract users around the world and thus you can generate traffic. It is the best for creating consistent touchpoints for users.

It also builds trust, which is very important, and you can tell your audiences what they can expect from you through brand messaging. These brand messaging should be consistent throughout your marketing campaign and implemented well with the advertisement.
Focus On Your Content
Content is the most important part of marketing and advertising. The content that can catch people's attention quickly and make them believe in your products is vital. Thus, for a perfect eCommerce advertising strategy, content is very important, and there are also other benefits of crafting excellent content for eCommerce.
An excellent content represents the brand and products so well that customers get engaged with it very well. Creatively crafted content with graphics and visuals will be an excellent strategy for your eCommerce. Most of the time, business people don't care about the content, which can be a costly mistake that one should never ignore.
Emotional Appeal
One of the critical things in advertising that most business people and marketers use is emotional appeal. Advertisers use catchy and evoking phrases and visuals in ads to hit the right emotional chord. With this, they successfully evoke the feelings in the user's mind, and that is how the emotional appeal works. It evokes the feeling of fear, passion, and need, and it is the advertising strategy that always works.
People will feel the need for those particular products and services with the emotional appeal in the advertisement. Therefore, they will be passionate about buying things as you have evoked their emotional feelings about the products.
Take Advantages Of Influencers
In this internet-savvy world, one should be aware of influencer marketing. The concept in which the influencers are already popular in certain demographics is used for advertising and promoting your eCommerce business. Influencer marketing is the latest trend that can create brand awareness very effectively.
Influencers use their social media accounts to advertise your products, and as they are already popular on social media, a large number of people will get attached to your brand. With its help, they can quickly boost their sales and revenues and create a good reputation and brand image in the eCommerce world.
People get easily influenced by these influencers, and they have the strategy to direct people's attention. And thus, this is how the concept of influencer marketing works.
A perfect eCommerce advertising strategy will be implemented with a clear marketing objective. Business people should be keen on having a perfect marketing objective which is to know the market conditions and understand your target audiences.
Put Your Clients First
A successful strategy will always take into consideration their potential clients. Therefore, it is important to understand your target users and their requirements. Considering these facts, you can create strategies for advertising, and it can derive crazy results for your eCommerce site. Customers' behavior has changed these days, which is something business owners need to understand.
Business owners need to strategize and plan as they are themselves, customers. Thus, putting your clients first in your advertising approach should be the best way to thrive for eCommerce.
Take Advantages Of Social Proofs
Social proofs can be very striking as people believe in it very much these days. You can ask your existing customers to give reviews and rate your products. The existing customers can share the details of their usage and share their experience with the public. People believe in social proofs very much these days, and thus, it can also be used in strategizing your advertisement.
Social Proofs can be a compelling strategy that most business people don't put effort into, but it will be their loss. People will believe in other people who have already used the products. That is a natural tendency of humans, so social proof can be very advantageous in eCommerce strategy to succeed.
Not To Forget Technical Aspects
Running an eCommerce requires technical aspects because it completely runs in the online world, and digital technologies are used for that. Whether it is web development trends or web design trends, everything should be up to date so that you can urge to the top positions. The visuals, the graphics, optimization, etc., are also the key factors in having a stellar eCommerce platform. Thus, it is important to take care of technical aspects as well.
Conclusion
eCommerce is one of the buzzing sectors in the modern-day business culture. The business model lacking the promotional and marketing gig will not last for a longer period of time, especially when it is eCommerce. eCommerce should comprise an excellent advertising strategy that can create wonders and help to achieve target comprehensively.
A perfect eCommerce advertising strategy is one that can derive results well enough as per your targets, and for that, a proper understanding of the entire market dynamics is required. Therefore, the tips mentioned herewith can be constructive for the eCommerce platform to thrive.
Author Bio
Brijesh Vadukiya
Brijesh is the tech activist, blogger, and internet marketing officer of Elluminati Inc for more than three years. My major concern is to educate people who are interested in technology. I am fond of writing useful and informative content that helps brands to grow their business.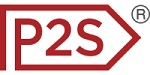 About Price2Spy
Price2Spy is an online service that provides comprehensive and suitable solutions for eCommerce professionals including; retailers, brands/manufacturers and distributors in order to stay profitable in the current competitive market conditions. If you want to learn more about what Price2Spy can do for your business, please start your 30-day free trial.