5 Effective Ways to Boost Visitors in Your eCommerce Website
Setting up your online store is now easier than ever, thanks to the development in technology. With the help of eCommerce platforms, you can have your online store up and running within minutes. However, how do you make sure that people come across your eCommerce store?

Ecommerce businesses rely on traffic to earn money. Even if you're getting traffic to your eCommerce site, you have to make sure that the number of visitors is constantly increasing. Unfortunately, attracting new traffic is often one of the most challenging tasks that online retailers face.

If you're looking to boost your eCommerce site's visitors, here are five tips to follow:

Run Paid Social Media Ads
If you're a start-up business, starting with social media ads is the best way to start your business's exposure to the public. Considering that almost all Americans are in social media today, utilizing the platforms (Instagram, Facebook, Twitter, etc.) will help you reach your audiences much faster.

Moreover, social media advertising is one of the most effective out there. Social media algorithms are very effective in targeting the right audience. All you have to do is set up your target audience's demographics and characteristics, and the social media algorithm will make sure that your ad will be shown to the right audience.

Another feature of social media is that they make ads look like native content, so it would appear like an ordinary post that a typical user would click. This is one way of effectively attracting new visitors to your website.

Engage with Your Followers on Social Media
Aside from ads, engaging with your social media followers is just as important. Naturally, your audience would be curious about your products or services. They may ask about it through chat or by commenting on your posts. Give them as many details as you can about your brand.

Reply to their messages with enthusiasm, respond to comments respectfully, and should there be a misunderstanding, handle it as professionally as you can. The more people see your interactions as pleasant, the more likely they are to be attracted to your business.

Twitter is also a great platform to spread the news about your upcoming store. You can try finding some people in your niche interest and start following them. You can do this by searching keywords related to your business. And also, you can use Twitter metrics to have a view of your progress.

If you see conversations related to your niche, you can join in and add value to their conversations. Just be sure that your interactions don't sound like a sales pitch. Otherwise, they might ignore your advice. Remember that the goal here is to establish trust around your audience and entice them to visit your website to increase traffic.

Start Blogging and Optimize Your Content
If you want to compete with larger and more established brands, blogging is your best bet in doing this. With blogs, you can educate your audience about your field, products, and services. If they find your content highly valuable, chances are, they will keep on coming back. Moreover, high-quality content can lead to more shares on the internet, increasing your brand's exposure even further. Eventually, you'll be able to build authority and become a trusted source of information.

Not only that, as you publish blogs regularly, you'll also be able to add more pages to your website. Search engine bots (called spider bots) will crawl your pages periodically and index them to appear on the search engine results page (SERPs). The more pages the search engine crawls, the more likely you'll rank higher on SERPs, increasing your chance of attracting traffic to your eCommerce website.

Another way of using a blogging strategy is through guest blogging. This is where you write a blog for another website (preferably an authority site). Sometimes, the site's owner may allow you to link your website within the article or in the author's bio. The backlinks you get from the site will boost your SEO strategy and help you rank higher on SERPs.
Take Advantage of Email Marketing
Outdated as it may seem, email marketing remains to be one of the most effective marketing strategies to direct visitors to your website. For instance, if you're releasing a newsletter once or twice a month announcing promotions and other discounts, customers are more likely to click the link to your site and check your products out. If you're lucky and they end up being interested, you may be able to increase your revenue, as well.

But before you can do this, you'll have to get the email addresses of your target audience. You can add a pop-up on your website offering them a discount on their next purchase in return for their email addresses. You can also add a field on the bottom of your page so customers can fill it in with their email addresses if a pop-up doesn't show. Once you have your email list, it's time to nurture these leads by sending them updates (through newsletters) about products or services.

Though it may seem unnecessary, the template you use in designing your email will be vital in the success of your email marketing campaign. Moreover, you should also check SPF records and ensure high email deliverability for more success. Remember that people these days are highly visual, and if they don't find your email visually appealing, they might not click through it. There are a lot of tools that you can use, including Wix's Email Marketing Tool or Mailchimp.

Lastly, don't forget to write a catchy subject headline. It's the first one that people see upon receiving your email, so it's crucial that you catch their attention.

Offer Deals
Offering deals is the best way to attract customers to your eCommerce website. People love free stuff and discounts. BOGO (buy one, get one) deals are especially effective in enticing the audience to purchase something from your store. You can also suggest free tools, apps, or free website builders that can help them run their online stores smoothly. So, remember.. whether it's scarves, notebooks, or clothes, people will be inclined to click on a promotion that offers an irresistible deal.

If they don't buy your products for some reason, you can still consider it a win since you got them to check out your website to see what the deal is about.

Increased Traffic = Increased Revenue
Conducting business online means you'll have to work twice as hard to attract visitors to your website. Even if you draw the first few visitors to your website, you'll have to make sure that the number keeps increasing. More visitors essentially translates to increased revenue.

Most of the tips mentioned above require more effort than a financial investment. But as your eCommerce business grows, you'll have to implement a more extensive marketing effort to compete with other brands. When that time comes, you might have to consider applying for financing options like invoice financing or lines of credit to help you cover the costs associated with your eCommerce marketing campaigns.
Author Bio

Roel is a graduate of Journalism and a Master's degree holder of International Studies. He has broad experience in public relations and marketing communications for the lifestyle, travel, tech, and banking industries. He is now a co-owner of a growing franchise food business and a full-time Content Promotion Specialist for SMB Compass. Outside of work, you'll find him backpacking Asia and training for the Spartan race.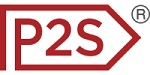 About Price2Spy
Price2Spy is an online service that provides comprehensive and suitable solutions for eCommerce professionals including; retailers, brands/manufacturers and distributors in order to stay profitable in the current competitive market conditions. If you want to learn more about what Price2Spy can do for your business, please start your 30-day free trial.