10 Tips to Enhance Your Ecommerce Customer Support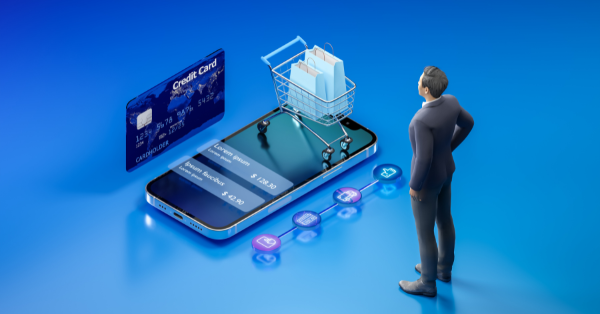 According to a report by McKinsey, the Covid-19 pandemic has accelerated the digital transformation by three to four years. It also says that at least 80% of its customer interactions are digital in nature. Lately, consumer interactions have quite been supplanted and replaced by clicks. So, the question goes; how do brands reimagine their digital customer journey in this environment, especially when their businesses relate to eCommerce?
Before lockdowns, many companies had perfunctory eCommerce websites to supplement their in-store experiences. These sites would be used to help online users optimize their search. These sites would perhaps be like a teaser of their offerings as many retailers did not want to sacrifice in-store sales. The entire inventory was rarely available online, and there was barely any visibility or accuracy about the inventory status. Instances of items being unavailable (and not getting updated on the website) were something that would happen frequently.
But, after 2020, even multi-platform retailers have understood the importance of websites and their capability to drive personalized customer journeys. Websites also drive the most loyalty and sales from their consumer base. In short, quick, personalized, and robust online support is the new cool. Nowadays, businesses (especially eCommerce businesses) have become all about putting the customer at the center of everything and serving them whatever they want. Lately, we have also arrived at the much-heralded "omnichannel" experience phase where consumers would only want to interact with a brand if from their channel of preference. Considering all these factors, we will talk about ten ways in which you can improve the customer experience for your eCommerce business. Let's have a quick look at it:
#1 Keep Data Insights Up-to-date to Become More Customer-Centric
#2 Seek Customer Feedback
#3 Omnichannel Experience: A Must
#4 Automate Wherever Possible
#5 Self-Service Customer Support
#6 Ensure a Superior Agent Experience
#7 Personalization For The Win
#8 Customer Empathy Always Comes First
#9 Leverage Live Chat
#10 Track Relevant KPIs
#1 1. Keep Data Insights Up-to-date to Become More Customer-Centric
The support management is often disconnected from day-to-day customer interactions. In between all this, sometimes insights from social media (tweets, posts, responses, Dms), emails, chats, etc., do not get shared or are ignored.
Most external customer support providers stop at transactional processes. If you are one of those brands, I have bad news for you. Nowadays, customers can identify such brands, and they'll not think twice before leaving you. This applies mainly to eCommerce brands. In 2022 eCommerce brands that are not customer-centric won't stand for long. This is why it's extremely important to fill the service gaps and become as customer-centric as possible. This can only happen if you have your data silos connected to your eCommerce ticketing system.
The right eCommerce ticketing system can nip persistent service gaps in the bud. With a connected interface, not even a single comment, query or ticket would slip through the crack. Vendors getting a 360-degree customer view can provide valuable insights, make decisions, and improve efficiencies accordingly.
#2 2. Seek Customer Feedback
It is important to know how your customers feel about your services. Keep asking your customers about their purchase journey, their experience with the delivery, their experience with using the self-help tools or live chats, or their experience while interacting with your support agents.
Get customer feedback on all these aspects, and then make sure it is easy and intuitive for your customers to buy online and get help. If any point in the digital journey is difficult, customers will abandon or, even worse, tell others about their bad experiences. Word-of-mouth travels fast!
#3 3. Omnichannel Experience: A Must
In recent years, businesses have seen an increase in tech-savvy interactions rather than the conventional processes. Customers today want to interact with brands through social media, email, self-service knowledge base, FAQs, SMS, and so on. Social media has fully grown into a popular channel that offers the quickest support. This is why big brands like Walmart, Nike, Flipkart, etc., have developed dedicated social media accounts exclusively for customer support.
Offering multiple channels to customers does not always translate into good customer service. Unified omnichannel customer service will help you provide impeccable experiences. It reduces the key hindrance from the support and allows messages and information to flow seamlessly across customer touchpoints. Customers can pick up where they left off on a query they made through an entirely different channel.
#4 4. Automate Wherever Possible
Automation enables greater efficiencies across the support processes, and eCommerce customer service is no exception. Most of the time, customer support agents waste time doing manual research and leave very little time actually to interact with customers and solve their queries. As a result, many eCommerce businesses are adopting automation through AI and virtual assistants. Employing automation can lift the stress off your support team and allow them to better focus on providing one-to-one experience and building lasting relationships.
Example: Panasonic once faced a challenge with reasoning to their non-English speaking customers. The brand instantly partnered with Unbabel, an AI vendor that helps deliver quick translations of emails. This enabled Panasonic's customer team to hold the fort on quality and timeliness.
Hence it is not just important to follow the trends but understand what trend or technology will cater to your business niche. You've to look after what your customers and support agents want!
#5 5. Self-Service Customer Support
Ask yourself:
Do You Want to Reduce Your Repetitive Customer Queries?
If your answer is yes, implementing a self-service solution becomes necessary for your business. Every eCommerce support department faces numerous requests at once, sometimes to the point where it becomes impossible to tackle them manually. This is where the self-service features of your eCommerce ticketing system come to the rescue. Some other benefits include:
Support Cost Reduction
Boosts Social Engagement
Increases Customer Satisfaction & Customer Success
Empowers customers to solve common issues on their own
It enables official documentation of your product details for post-sales queries. The main purpose of these articles is to provide customers with information that can help them troubleshoot their problems.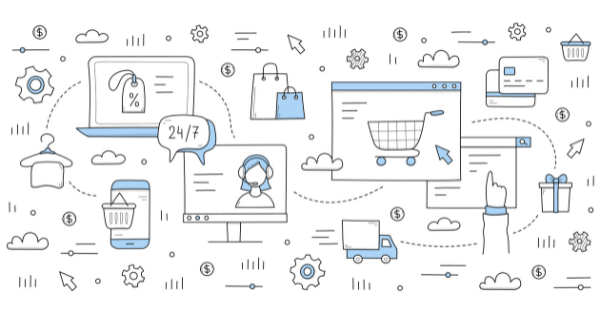 #6 6. Ensure a Superior Agent Experience
Customer service agents represent your brand. Everything from tools to training and the work culture you imbibe is critical to their on-floor performance. Sometimes agents face burnout usually caused by a lack of job satisfaction, unrealistic targets, high-stress levels, etc. This can eventually affect your customer satisfaction. Hence, it is important to empower customer service agents.
Nowadays, in order to crank up their eCommerce customer service experience, brands are adopting innovative technology to help their agents and keep up with the overall productivity. This includes training modules, chatbots, self-service features (for agents), interactive dashboards, interactive analytics, and so.
#7 7. Personalization For The Win
When a customer knows that you are dedicated to solving their problems, or you truly try to understand them, they will find a reason to stay (or come back, if they've left.) Many marketers agree that they have reaped some tangible results and have seen a lift in their business from their personalization efforts. Delivering a customized experience requires an in-depth view of the customer persona.
The best way to ace personalization is to segment your customers into different buyer personas based on different parameters, viz., their expectations, their buying journey, loyalty, and so on. This will enable you to build and improve your customer loyalty. If you capture data through various aspects like geolocation, industry, purchase history, average value, and so on, it'll help you tailor better responses. Brands that do not put their practices in place will soon lose customers to competitors that practice personalization.
#8 8. Customer Empathy Always Comes First
Let's take an example of a customer at certain geolocation, say Paris, awaiting their order of a comforter due to the bad weather condition in the city. They have opted for a curbside pickup. Now, this particular customer can be served better only by an agent who knows or is updated with the weather condition in Paris. If the agent responding to this particular customer isn't aware of the same, chances are, they may lose the customer to an unsympathetic response. Besides, it would be worse if it is a high-value customer. In such a scenario, the agent could (and they should) offer to deliver the product at their doorstep for free, owing to bad weather conditions. Personalization is a great retention enabler. But, it is also important to use the data carefully without making your customers feel apprehensive about their privacy.
#9 9. Leverage Live Chat
It would be fair to say that the eCommerce industry is driven by instant gratification and convenience. Customers want their support fast, and they want it accurate. The entire customer experience is centered around this concept:
Find a product as soon as possible
Check out within seconds
The product shows up at their doorstep
Live chats can help you match these expectations. Live chats enable you to provide quick answers instantly. It can also hold the conversation in case of complicated queries until your agents take over.
#10 10. Track Relevant KPIs
Last but not least is tracking relevant performance indexes for your support. Customer service is a powerful marketing tool, and it impacts a brand's reputation seriously. If you're looking to improve customer service practices, one important step is to set standards for tracking and measuring key performance indicators. It'll help you identify any pain points in the process and determine where resources should be allocated to make improvements.
The Bottomline
The cutthroat competition in the eCommerce industry has saturated the feature and pricing aspects of every organization. In 2022 and onwards, brands need to come up with unique offerings in their services that set their business apart from the rest of the competitors. Providing a stellar customer experience has become more important than ever. And an e-commerce ticketing system is a surefire way to help you achieve just that.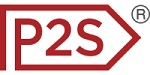 About Price2Spy
Price2Spy is an online service that provides comprehensive and suitable solutions for eCommerce professionals including; retailers, brands/manufacturers and distributors in order to stay profitable in the current competitive market conditions. If you want to learn more about what Price2Spy can do for your business, please start your 30-day free trial.