Top Link Building Strategies For Ecommerce SEO
Link building is a key part of your online marketing strategy. It's not enough to just have a website with a nice design, a ton of content, and all the bells and whistles. You need to be able to rank on the first page of Google and be the go-to site for your target audience. In this blog, we'll talk about different strategies for link building, where you should focus your efforts, and what you should be focusing on on a month-by-month basis.
1. Keyword research
Keyword research is the most important part of any eCommerce website's SEO efforts. Without a solid keyword research strategy, you will not be able to rank for the keywords you want to rank for. This is because the first page of Google results is dominated by websites that have already been optimized for the keywords in question. Links management is key as it offers the best link-building instruments using the keywords you need to implement. Knowing what your target audience is looking for will help you not only rank better for your target keywords but also help you to find the best keywords to use in your anchor text.
2. On-page SEO
Link-building is one of the most important aspects of eCommerce SEO. However, it's not always easy to find high-quality links that you can use to get a leg up on your competition. In order to get a high-quality link, you have to think outside the box and do some research. One of the best link-building strategies is on-page SEO. On-page SEO is the process of optimizing your website to make it easier for search engines to find your content and index it. Some of the tactics you can use to optimize your website include using keywords in the titles and headings of your pages, using descriptive text, and using unique content. If you're looking for a quick and easy way to get links from reputable websites, try doing some on-page SEO for yourself and see how it goes!
3. Off-page SEO
Off-page SEO is a powerful method of enhancing your website's visibility and ranking. However, it is not a method that can be used by all Ecommerce websites. For instance, if you are a website that sells a product that has a high level of competition, off-page SEO can help you to get on top of the competition. It is essential to install a website analytics tool to track your website's performance and know what is effective. Marketing experts recommend using professional IT services for a more detailed analysis of the audience
4. Video Marketing
When it comes to link-building strategies for eCommerce SEO, video marketing is an excellent way to get your site seen. It is much more likely for people to click on a video than on a text-based website. Video marketing is also an effective way to build links, as people are more likely to share them. This is because people want to share what they see. If you are looking for a good link-building strategy for eCommerce SEO, video marketing is a great option.
5. Shareable Content Will Attract People
Shareable content is content that is designed to be shared on social media. This type of content is ideal for eCommerce websites because it will increase the number of people who will share your content, which in turn will increase the amount of traffic to your website. The following are some of the best link-building strategies for eCommerce SEO:
Create a new product or feature that makes your products shareable.
Create a content series that provides a lot of value for your audience.
Create a content series that will help your audience with a specific problem.
Create content that is useful to your audience.
The basis of success for e-сommerce in terms of content is product photos. Often they are poorly edited, imperfections of the product are not hidden and advantages are not highlighted. It is easy to do this using the photo editing service. But in order to fix blemishes in the photo, you will have to pay at least $3 for one photo. Therefore, it is easier for you to master Photoshop at a basic level and send only the most complex pictures for retouching.
6. Create a Community of Independent Brand Ambassadors
One of the best ways to build an online community is to have an entire community of independent brand ambassadors. This is a strategy that is often used by large, established companies. These ambassadors are people who are passionate about the brand and have excellent social media skills. They can then use their social media skills to promote your brand and the products you have to offer. This strategy can be a great way to build a large community of people who are passionate about your brand.
7. Finding Relevant But Non-Competing Sites
There are many methods to build links, but the most effective strategy is to find websites that would be interested in linking to your website without competing with you or your website's content. This is the most difficult part of link building, but it is not impossible. There are several ways to find websites with the same or similar content that is not competing with you. These websites are usually not too difficult to find.
8. Explore and Reproduce Your Competitors' Best Links
There are many link-building strategies that you can use to improve your website's content. One of the best ways to do this is to analyze and replicate your competitors' best links. This will help you find what is working for your competitors and use it to your advantage. You should make sure that you are using the best link-building strategies when you do this. It is important to note that you should use different strategies for different websites. For example, you should use a different strategy for a blog than you would for a website with a product on it.
Several gears like Alexa, SEMrush, and others will let you behavior a thorough inbound link evaluation.
Using an appropriate tool, you could assess the inbound link profile of a competitor's web website online or a specific piece of content material on their web website online. You can investigate every referring domain name authority and determine the services and pages you need for stable links.
An evaluation of the maximum famous pages on the web website online could assist you to become aware of applicable key phrases you may want to target. It could additionally assist you to apprehend how aggressive it's miles to rank for a number of those seeking terms.
9. Guest Posting
Guest posting is a link-building strategy that can help you build your website's credibility and make it more visible in search engines. Guest posting is also a great way to get your website in front of new audiences who might not have found you otherwise. To run a guest posting campaign, you will need to find an appropriate blog or website that will feature your content. You should also plan on spending a few hours writing the post and then promoting it through social media and email. It can be a great way to build relationships with bloggers and other influencers in your industry.
10. Affiliate Marketing Program
In the world of affiliate marketing, it is not always easy to stand out from the crowd. It can be a challenge to build an audience, build trust, and get conversions. However, there are ways that you can use your affiliate marketing skills to benefit your eCommerce SEO strategy. For example, you can use affiliate marketing to drive traffic to your website. You can also use this strategy to grow your email list. Using affiliate marketing as a link-building strategy can also help you increase conversions and grow your online reputation.
Affiliate marketing is a powerful and effective way to earn an income online. It can be a great way to grow your business, build your brand, and increase your revenue. If you are looking for a new strategy to help you build backlinks and grow your website traffic, affiliate marketing is a great option. Affiliate marketing is also a great opportunity for eCommerce entrepreneurs who want to use their product as an affiliate marketing program. Affiliate marketing is a link-building strategy that can help you rank higher in Google search results.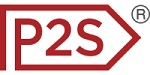 About Price2Spy
Price2Spy is an online service that provides comprehensive and suitable solutions for eCommerce professionals including; retailers, brands/manufacturers and distributors in order to stay profitable in the current competitive market conditions. If you want to learn more about what Price2Spy can do for your business, please start your 30-day free trial.