Start your online business today: top startup tools
The main challenge for every company is to reduce its costs as much as possible. Although an online business must pay for a number of unavoidable costs, it can reduce some of its operational costs by using the best tools. There are a variety of startup tools available that not only help to reduce initial costs, but also help businessmen save their valuable time. Imagine how you could boost your productivity with just a few tools. Let's have a look!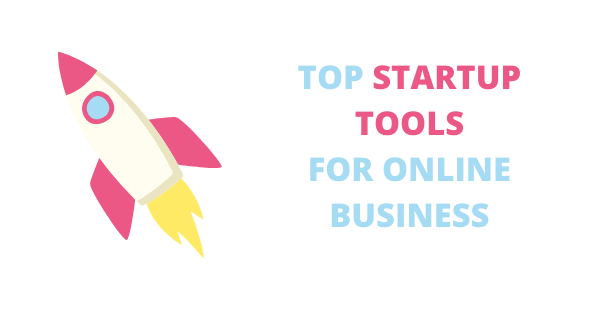 Top startup tools for online business
You can purchase a tool for practically all of your company and business-related tasks. You have online access to dozens of sites that can help you with everything from writing a business plan to generating images and marketing strategy to tracking your traffic and business growth. But let's discuss some of them.
Mindmeister
You may communicate and discuss with professionals in real-time using this web-based mind-mapping application. This startup tool may be used for more than just brainstorming and project planning. It can also be used to create presentations. Mindmeister allows you to create dynamic slideshows from mind maps. It also integrates with the MeisterTask task management application, so you can turn your thoughts into practical tasks.
Just In Mind
Just In Mind is an all-in-one prototype solution for web and mobile apps. It offers everything from wireframes to highly interactive prototypes. You can use it to create completely interactive prototypes from scratch and bring them to life with a single click. It provides a comprehensive set of web interactions and mobile gestures, allowing you to focus on creating a wonderful user experience. You can make wireframes for both desktop and mobile devices that adapt to different screen resolutions.
Time Doctor
Whether you work alone or as part of a team, good time management software is essential for productivity. Time Doctor tracks how much time you spend on each task which can be helpful for organizing and billing purposes. Further, time tracking identifies areas where you can be more efficient with your time. Time Doctor also features handy tools like easy reporting, break tracking, and alerts that motivate you throughout the day.
Biteable
Biteable is an easy-to-use online video-making tool with a great selection of free video templates and quality images that you can use to quickly create DIY video content to drive engagement on social media. With just a few clicks, you can create video ads, animations, presentations, and slideshows that are shareable on social media.
Mangools
Mangools assists startups in developing efficient SEO workflows like KWFinder, SerpChecker, SerpWatcher, LinkMiner, and SiteProfiler. You can identify all the right keywords with Mangools, evaluate search results in any region, compare yourself to competitors, track your keyword rankings, and increase productivity with powerful backlinks.
HopperHQ
Do you know when is the best time to post on Instagram? Hopper HQ allows you to create, plan, and schedule Instagram posts. You can prepare all of your Instagram, Twitter, and Facebook postings ahead of time. Hopper HQ is completely automated. Bulk upload allows you to make up to 50 posts at once. You can set individual time zones for each of your accounts. It's one the best social media scheduling tools.
Foundersuite
Foundersuite is a fantastic resource for raising funds for your business. It gives fundraising and investment interactions structure, speed, and efficiency. It includes a CRM tool for managing your investor funnel, a searchable database of venture capitalists, and an Investor Updater tool for making monthly progress reports. Startup Docs is also included, which offers a comprehensive set of templates and spreadsheets such as pitch decks and founders' agreements, as well as FoundersMarket – a set of curated offers on popular products.
Intercom Early Stage
With Intercom, you can easily scale your early-stage startup. Its easy-to-use products enable you to onboard, engage, and support your users in a personalized way. With visitor messaging and live chat, you can enhance your website conversions. You can also send behavior-based push and email messages to onboard new customers. It enables you to track and segment your prospects based on their personas and activities on your website or product page. You can use targeted in-app messages to announce new features. Also, you'll get faster responses and resolutions, and more delighted consumers if you use email and messaging.
Motionbox
Motionbox is a video design platform that features an arsenal of tools that cuts down the effort of creating any visual content. It features a huge library of templates that can be used as-is or may serve as the foundation of your design. It also has a collection of fonts and multimedia files that include audio, images, and videos, most of which you may freely use for your project.

Motionbox is quite easy to use, thanks to its drag-and-drop interface that brings creativity out of its users. With features such as music visualization, video meme maker, video to text, video trimmer, and video calendar, it offers an unlimited possibility when it comes to design.
Slidemodel
Slidemodel offers easy-to-use templates allowing entrepreneurs and presenters to create and share high-quality slideshow presentations online in minutes – without any design skills whatsoever.
Softr
Softr is a tool that allows you to easily create authentic websites, web apps, and client portals. There is no need to know how to code or design, and there is no learning curve. Using Softr's SVG wave generator, you can supercharge your designs by creating colorful, multilayer, random and organic-looking SVG shapes and waves.

Softr also offers a free application for grabbing and downloading any video thumbnail.
You may rapidly grab and save any YouTube thumbnail using Softr's Youtube thumbnail downloader.
FactoHR
FactoHR is an HR solution for your company's growth. It manages your work processes, decreasing your employees' workload and enhancing their productivity.

Payroll software, recruitment management and performance management software, leave and attendance management, onboarding software, time tracking, expense management, PF software, touchless attendance and collaborative workplace solution, software for remote employees, and many other benefits are just a few of FactoHR's unrivaled exclusive features.

You'll get cutting-edge tools in HR software to help you track and enhance your employees' productivity.
CloudTalk
Looking for cloud-based call center software for your sales and support teams? With this smart call center software, you can improve customer relationships. CloudTalk offers native integrations with most popular CRMs. With the 2-way sync solutions, you can get phone call details in your CRM or see caller CRM information in CloudTalk.
Your team can measure and improve customer communication using powerful call center analytics. Moreover, you can live track the performance of your agents with real-time analytics. No matter where you are, you can make and receive calls using your browser on your PC or using CloudTalk's mobile app. So enjoy high-quality calls with low jitter and guaranteed latency.
Mockplus
Mockplus is a collaborative design tool. Using drag-and-drop features, you can develop responsive wireframes and prototypes with your team in real-time.
Hundreds of ready-to-use components and icons are included in the application. You may quickly construct and customize your own components using the pencil and pen tools for vector drawing. Mockplus integrates the full product design workflow process – from concept to completion. It is a design program that also features team communication, handoff, and management within an organized framework; all you need is an internet browser. It is free, up to 10 users and 10 projects.
Visme
Visme is a powerful design tool for businesses that allows you to share incredible visuals through presentations, infographics, and other visual content. In your web browser, you may effortlessly convert tedious content into dazzling visual representations.
Lifesize
Startups may use Lifesize to hold video, web, and audio conferences, as well as record and share meetings. It also makes it simple to incorporate video from nearly any platform, giving your business the look and feel of a top-tier company without the top-tier price tag.
Calendly
Calendly allows you to share your calendar link with anybody you want and choose a time when you're both available. Calendly is ideal for time-pressed businesses because it allows you to add a link in emails or post a widget on your website to assist in arranging demos or meetings.
Echosec
Echosec is a platform that allows businesses to connect social media messages with geo data. It aids in the identification of hyper-local trends as well as the creation of targeted social media audiences for your next campaign. The tool assists entrepreneurs in properly understanding how (and where) their brands are being discussed. It will be useful for increasing engagement, conversions, and business growth.
eClincher
With its Chrome extension, eClincher, like Buffer, allows you to curate, queue, and share web content. It also proposes articles that might fit your niche, saving you time in the curating process. If you're running a campaign or there's a gap in your content generation, eClincher allows you to recycle old social media messages.
Vennli
Vennli is a content intelligence tool that helps you make your startup more customer-relevant. It is a tool that lets entrepreneurs collect real-time data and insights into why customers choose you over your competitors. The platform provides content strategies that help your business better fit with unique customer needs. Vennli allows you to collect data from clients, create sophisticated reports, and display the results in an easy-to-understand format for your staff.
Powtoon
Powtoon is a platform that enables almost anyone, regardless of technical skills, to easily create a video collage or presentations. Simply drag and drop your content into one of the easy adjustable templates to create a compelling presentation in minutes.

Mailshake
Mailshake is the most useful tool for cold outreach. Mailshake makes it simple to create automatic, targeted email sequences, whether you're running sales campaigns or promoting your latest piece of content. It includes pre-written email templates as well as artificial intelligence (AI) that scans your messages for wordiness and spammy keywords, all with the goal of making it quick to reach out with messages that convert. Plus, it's only $29 each month, making it reasonable for a small business, especially when considering the return on investment.
ClickFunnels
You can rapidly develop stunning bespoke landing pages for your products using ClickFunnels, and accept payments using Stripe and PayPal. It's perfect for membership sites, online courses, and limited-time specials, but it also allows companies to create their initial landing pages without having to hire a developer.
Spotio
Spotio is a solution for managing field sales. The application is mobile-friendly and indicates exactly where leads are located physically inside defined territorial maps. Spotio provides a comprehensive array of capabilities dedicated to route planning, territory administration, rep tracking, prospecting, and lead management, so you can keep your lead list fresh by tapping into the tool's extensive prospect database.
Gusto
Gusto provides clients with automated HR and payroll services. Gusto also helps with end-of-year taxes, ACA compliance, and consolidates important data into one dashboard. It allows your company to delegate complex calculations so that managers can focus on more vital tasks.
Lucky Orange
Lucky Orange has a comprehensive dashboard that combines demographic data with heatmap data to give you a 360-view of exactly how visitors engage with your site (and why they didn't convert).
You may use heatmaps to track the usability of each page on your site, as well as identify where users clicked and scrolled. This information can help you identify user paths and friction areas, allowing you to make strong optimizations and boost conversion rates.
Recruiterflow
With Recruiterflow, staffing agencies can easily streamline and scale their recruitment efforts. It is user-friendly software for recruiting agencies that helps them to manage, engage and support candidates in a personalized way. With advanced candidate management features such as resume parsing, candidate screening, and interview scheduling, recruiters can quickly identify the best candidates for your clients' open positions.
Recruiterflow also enables you to track and segment your candidates based on their personas, qualifications, and activities on the website or job page. Recruiters can use targeted email and messaging to engage with the candidates and keep them informed about the status of their applications. This will lead to faster response times and resolutions and ultimately more satisfied clients and better placements for recruiting agencies.
Conclusion
All of these tools and services help startups and small enterprises maintain their operations running smoothly, easily, and efficiently. If you use them wisely, you can easily improve your company's prospects and long-term viability.
Author's bio:
Georgi Mamajanyan
Georgi is a result-driven SEO specialist with a passion for automation and neuromarketing. With the help of Off-site SEO custom scripts, we make sure we get the best for our clients.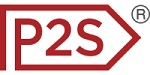 About Price2Spy
Price2Spy is an online service that provides comprehensive and suitable solutions for eCommerce professionals including; retailers, brands/manufacturers and distributors in order to stay profitable in the current competitive market conditions. If you want to learn more about what Price2Spy can do for your business, please start your 30-day free trial.