Tracking Russian, Arabic, Greek and other stores in non-western languages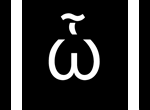 Price2Spy team has encountered numerous clients with different kinds of demands, and meeting those demands, Price2Spy has been changing and evolving. Options and features offered by Price2Spy have been growing in number rapidly, and we have our clients to thank for that.
Many Web-based tools might have difficulties reading non-western script sites. This leaves millions of users from Arabic world, Eastern Europe, Far East etc with no proper support for their languages / scripts. Our team has overcome this problem so that Price2Spy clients can track a variety of sites using all kinds of scripts, from various parts of the world.
The Cyrillic script – seems to be a natural surrounding for Price2Spy. The reason lies in Price2Spy 'place of birth', Serbia. Hence, our support for Russian, Greek, Ukrainian and other languages from this region comes rather natural.
Thanks to technology we're using, Price2Spy is able to handle virtually any known script – and that's why we have many clients from other countries and languages using scripts of their own – Arabic, Hebrew, Greece, Korean etc etc
Therefore, if your store is operating in your own language, making most of Internet tools useless – do not fear, it's not a problem for Price2spy.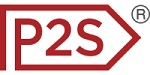 About Price2Spy
Price2Spy is an online service that provides comprehensive and suitable solutions for eCommerce professionals including; retailers, brands/manufacturers and distributors in order to stay profitable in the current competitive market conditions. If you want to learn more about what Price2Spy can do for your business, please start your 30-day free trial.