What is Magento and Why is it a Popular eCommerce Platform?
The internet has changed how people shop, making it easy and convenient to purchase goods online. According to Statista, this shift in shopping habits drove an estimated $5.7 trillion in sales in 2022 alone. Further forecasts report that this will continue to rise in the coming years.
Unsurprisingly, many businesses are now flocking to the eCommerce industry. Aside from the vast opportunities online, starting a venture in the digital space is much easier due to the wide range of available platforms.
One of the most popular and influential eCommerce platforms is Magento. It is an open-source platform that allows users to create and manage their web stores with ease. It is renowned for its features, scalability, and flexibility.
What makes Magento unique is that it is well-designed to meet the needs of modern eCommerce businesses. How can you use Magento to unlock the power of your eCommerce venture?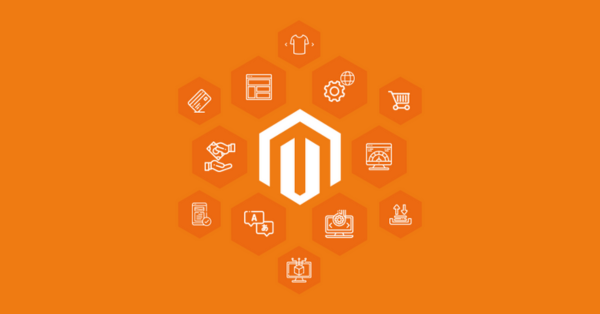 History of Magento
Magento is an eCommerce platform first released in 2008. It was developed by Varien Inc., a US private company initially created to build custom eCommerce solutions for customers. Since its first release, the platform has evolved significantly, and today, it powers over 250,000 online stores and accounts for more than $100 billion in gross merchandise volume worldwide.
Over time, the Magento platform has added numerous innovative features. Several versions have been released, each with specific features, enhancements, and updates. For instance, the Magento 2 version was released in late 2015 with improved performance and user-friendly features.
Magento's Key Features
Magento is the leading eCommerce platform and has become popular for its flexibility, scalability, customization options, and integration capabilities. It gives users comprehensive control over their eCommerce store's look, feel, and functionality.
From a user's perspective, Magento offers a customizable shopping cart that supports multiple shipping methods and payment gateways. The platform also features powerful marketing tools such as product management, promotional codes/coupons, discounting controls, analytics tools, a catalog search engine optimization (SEO) feature set, and a store locator tool.
When it comes to scalability and performance optimization so businesses can handle growing traffic demands, Magento's architecture makes it capable of handling substantial product catalogs without compromising performance or page load times. In addition to scalability advantages, Magento integrates easily with CRM/ERP systems like Salesforce and SAP. With these integrations, brands can streamline operations from order fulfillment to customer support, improving efficiency across the entire business process.
Lastly, Magento's open-source codebase allows developers to create custom solutions that fit the brand's unique requirements — from custom themes to complex plug-ins. It provides complete control over branding and fully customized customer experiences – ensuring an enjoyable experience for shoppers on any device.
All these factors demonstrate why Magento is such a powerful eCommerce platform that empowers businesses of all sizes to build robust online stores quickly and effectively.
Benefits of Using Magento
Using Magento helps businesses of all sizes, from small start-ups to Fortune 500 companies. It also provides a range of benefits that make it an attractive choice. Some ways it can help businesses grow include:
Enhanced Security
Magento's advanced security features protect customer data from fraud and hackers, giving customers peace of mind when shopping with your store. Especially with the rising prevalence of online payment fraud, businesses need to ensure their customers' data is secure. This also applies to customers' personal information, which should be held securely and only used for the specified purpose.
Robust Management Features
Magento is feature-rich and provides comprehensive management tools for product catalogs, inventory management, promotions, and order processing. These features help businesses manage their stores more effectively — giving them the data they need to make informed decisions
Cost-effectiveness
One of the most significant benefits of Magento is its cost-effectiveness. It provides users with an affordable way to create an online store without investing large amounts of money upfront. Because it's open-source, developers don't need to pay licensing fees, making customizing and developing the platform much more affordable. This is perfect for entrepreneurs and small businesses that don't have large budgets.
Seamless User Experience
Providing customers with a seamless shopping experience is one of the cornerstones of success in eCommerce. Magento provides customers with an enjoyable, intuitive user experience that encourages them to purchase more items and return to the store in the future. It also offers shoppers tailored experiences based on location, device, and browsing history.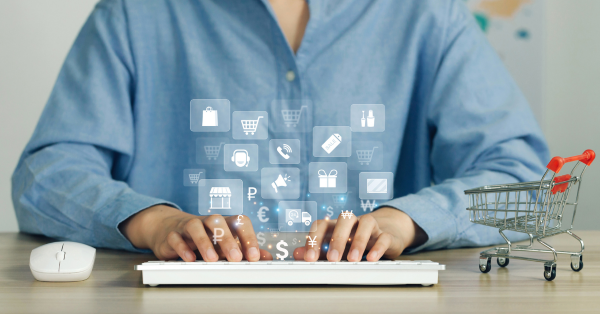 Magento's Community
The Magento community is a vibrant and active community of developers, merchants, administrators, and enthusiasts. The community provides a wealth of knowledge to its members with numerous resources like tutorials, forum posts, blogs, and more to help out with troubleshooting, customizations, best practices, and even connecting users with one another.
The Magento community is an incredibly important resource for anyone involved in creating or managing an e-commerce website. Not only does it offer support for users working on their sites, but it also provides valuable insights from experienced professionals. It's a great place to find out what's trending in Magento development and stay updated with the latest news.
Being part of the Magento community also offers unique opportunities, such as attending events like Magento Imagine or participating in hackathons and other challenges. Being active in the community is a great way to stay ahead and allows users to interact with others who share similar interests. Additionally, being part of the community means you will likely have access to perks such as early access to new versions before they are released publicly or special discounts on products that would otherwise be unavailable.
Case Studies
Several brands have seen tremendous success by harnessing the power of Magento. One example of a business that has had great success with Magento is the fashion retailer, PrettyLittleThing. They have used Magento to create an intuitive and user-friendly shopping experience for their customers, which has resulted in increased sales and customer loyalty. Today, the website has garnered over 5 million followers and has a revenue of $572,000.
Another example of a business that has seen great success with Magento is the electronics retailer Best Buy. By using Magento's features, such as product recommendations and customer segmentation, they were able to improve their customer experience and increase their sales.
Finally, the combat sports brand Venum has also seen great success with Magento. By leveraging its features, such as product search and advanced analytics, they have created an engaging customer shopping experience and increased its sales significantly. According to reports, the company has an estimated web sales of $25 Million.
Magento is a powerful and feature-rich eCommerce platform that provides businesses with the tools they need to create successful online stores. With its excellent capabilities, it is the ideal platform to unlock the power of eCommerce. Not only does Magento provide businesses with the tools for success, but it also has a strong community of developers and enthusiasts who can provide support.
As the examples in this article show, countless businesses have seen great success with Magento, and it's easy to see why. It is a platform that can meet the needs of any business and help them reach their goals. So, whether you are a small business or a large corporation, if you're looking to unlock the power of eCommerce, Magento can help.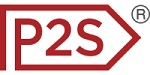 About Price2Spy
Price2Spy is an online service that provides comprehensive and suitable solutions for eCommerce professionals including; retailers, brands/manufacturers and distributors in order to stay profitable in the current competitive market conditions. If you want to learn more about what Price2Spy can do for your business, please start your 30-day free trial.