Widget wizard helps you customize your Pricing Dashboard
In last 3 weeks (since Pricing Dashboard got released) we have noticed that many of our clients find it very useful, but also very complex to setup.
Therefore, we have developed a small Widget Wizard, which should help create simple widget examples.
The wizard fill first ask you what kind of widget you wish to create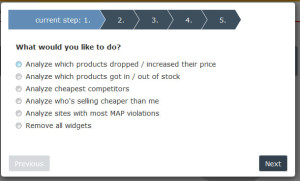 Further, you will be asked to specify the reporting period.
Next question is very important – do you wish to create 1 widget for all your products, or you'd like to create several individual widgets (per brand / category / supplier / country – depending on your data organization)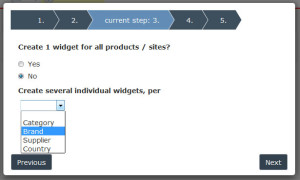 If you decided do go for several widgets – you'll be asked how many to create – and that's it!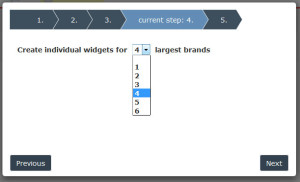 Enjoy your new Pricing Dashboard!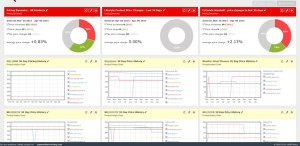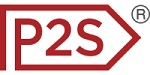 About Price2Spy
Price2Spy is an online service that provides comprehensive and suitable solutions for eCommerce professionals including; retailers, brands/manufacturers and distributors in order to stay profitable in the current competitive market conditions. If you want to learn more about what Price2Spy can do for your business, please start your 30-day free trial.