Reading Time:
5
minutes


Did you know that there are an estimated 12 million to 24 million eCommerce sites worldwide, as of January 2022?
With eCommerce on the rise, there is already a market for online shopping. That means businesses looking to cater to the online crowds, they'll need to have an effective eCommerce software solution to help them do just that.
But what happens if you're not sure how to create an eCommerce website? Many established eCommerce sites already know how that feels. And the good news is, that there are many eCommerce software solutions that can help you build your website today!
So, if you're ready to take your business online in 2022, then listen up! Here are 10 of the most reputable and effective eCommerce software solutions to try:
BigCommerce
BigCommerce is a great eCommerce software solution for clients with small or midsize companies. BigCommerce supports various Ecommerce features like reviews and ratings, and it even comes with built-in marketing tools. While this solution doesn't provide support for mobile apps, using it on a desktop is still just as effective. With affordable pricing on hosting per month or per year, along with 24/7 support, BigCommerce ensures that your website does your business wonders.
Elementor
Elementor is a website builder that enables you to create WordPress websites without writing code. Boasting a powerful Wooommerce website builder feature, Elementor can be leveraged towards creating WordPress-based online stores, as well. What sets Elementor apart is its built-in cloud hosting features. You can create and host your WordPress-based online store, all in one platform.
Magento
Having a large client base, Magento offers almost 10,000 useful plugins to ensure a well-functioning website. This is ideal for eCommerce businesses that want to customize their sites, ensure customer support features, and plenty of support features for the client themselves.
Magento comes in two versions: free and premium. If you're on a budget, then the free version is ideal. However, if you want more features to make your site a reality, then there's the premium option which requires an annual fee.
As a whole, Magento is specialized in offering customizable templates, responsive themes that are mobile-friendly, and supports the following for your Ecommerce endeavors:
Multiple currency options
Multiple payment gateways
Detailed coupon management
Built-in order processing
Built-in multilingual support
Built-in SEO features
API support for web services, etc.
NOTE: The mobile-friendliness part is just as important because mobile devices like smartphones account for almost 71% of eCommerce site visits worldwide. So, having an eCommerce site that's mobile-friendly is a plus!
Squarespace
One of the most popular website creation solutions online, Squarespace makes sure that you have a well-functioning site for your eCommerce business. Squarespace offers various tools to help you gain more traction for your site, including SEO tools and social media tools. The solution also lets you create email campaigns that can bring subscribers over to the website.
Want to add a video to your site? The good news is, that Squarespace has its new Video Maker feature, where you can create amazing videos like a pro, and give your eCommerce company a face when people search for you.
With affordable prices, along with templates to choose from, Squarespace offers an outlet for eCommerce companies to grow online.
Wix
Wix is a cloud-based website-building platform. This platform is ideal for eCommerce businesses that want to build effective websites. With that said, there's no need to learn coding, in order to build a site on Wix.
The platform offers various packages when it comes to hosting your site and taking advantage of different features. No matter which package you go with, you'll need to think about integration, if you want to incorporate Google Analytics and or another third-party tool into your online storefront. Plus, while many of the themes and templates are free, when you upgrade your plan, you'll have access to more of them.
WooCommerce
A free eCommerce solution (as well as one of the most popular), WooCommerce is specialized in being open-sourced and is compatible with WordPress. If you host your site on WordPress, you can use WooCommerce as a plugin to help do the following in your eCommerce shop:
Create product catalogs
Support selling physical and digital products
Support inventory control
Secure payments, AND
Get your site out there
While business growth might not happen overnight with this plugin, it's still worth using, since more than 1.5 million stores hosted on WordPress use it.
In short, WooCommerce is easy to use, mobile-friendly, and search engine friendly.
Shopify
Shopify is another known eCommerce software solution that can help put your online shop on the map. Shopify comes with amazing templates that you can use to customize your online storefront. Plus, the solution lets you use a page builder to make customization more seamless. There's no need to worry about large fees since the monthly fee is affordable. And the best part? You don't have to self-host your eCommerce business, since Shopify is already equipped to cover things like speed, performance, security, and other hosting-related issues that might arise.
Weebly
Need more of a drag-and-drop solution? Then Weebly has you covered!
An ideal solution for smaller businesses, Weebly helps you provide great customer service and interactions while assisting in securing transactions and customer data. With that said, there's no technical know-how required to use this software.
Weebly handles inventory, product search, and the ability to sell. So, sell what you want, and track what you want when you host your site on Weebly!
Sitecore
Have a business-to-business (B2B) eCommerce shop? Or a business-to-consumer (B2C) store? Sitecore is the Ecommerce Software solution for you!
Sitecore can tap into the following insights to help you customize the shopping experience that you want to give to visitors:
Customer details
Data from past visitors
Interaction history and context
Purchase history, etc.
As you can see, Sitecore is all about molding your site to better accommodate your customers.
Drupal
Drupal gives you plenty of plugins when hosting your website on it. Drupal provides a backend framework for any website imaginable. It's open-source and allows for eCommerce businesses to customize their online storefront in any way they see fit. From easy functionality to a bastion of templates and themes to use, Drupal makes customization a breeze. Since Drupal is free, this allows you and your company to spend your marketing and business-related funds on other important things."
Square Online
Finally, Square Online, the same company that rolled out portable credit card readers for businesses everywhere, also has an eCommerce software counterpart. This solution offers many tools, software, and website scripts that you can use to create and run your eCommerce shop. With an easy-to-understand online dashboard, helpful tips from the solution's guide section, 24/7 client support (phone and live chat), and its ability to serve any company of any niche or industry, Square is your one-stop solution for creating a great eCommerce site.
Conclusion
So, if you're looking to create an eCommerce store online, then you have nothing to worry about! With these 10 solutions at your disposal, it's now easier to build a website, and ensure that you're reaching your customers further, as the Internet continues to expand and evolve.
And, as always, Price2Spy is dedicated to its prowess in price monitoring. Price2Spy gives you a sneak peek of prices online, so you don't have to do the grunt or guesswork. It's an effective eCommerce solution to take a look at your competitors' prices – the numbers that they don't want anyone else to see!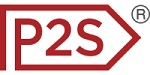 About Price2Spy
Price2Spy is an online service that provides comprehensive and suitable solutions for eCommerce professionals including; retailers, brands/manufacturers and distributors in order to stay profitable in the current competitive market conditions. If you want to learn more about what Price2Spy can do for your business, please get a personalized free demo or start your 30-day free trial.