10 Ways To Increase Blog Traffic Organically
Businesses in every niche try to provide the latest and most useful information on their company blogs to establish themselves as industry leaders, add dependability to their brand name, and gain quality leads.
But of course, it's never that straightforward. The best kind of content provides value and has good visibility. Oftentimes, nailing down quality is easier. Gaining traffic organically is much harder.
So, in this article, we will discuss the top 10 ways to improve the rankings in search engine results. These tips and tricks will help you grow subscribers and generate leads.

Upload High-Quality Content Regularly
Content on any blog is the most important factor for getting high rankings on search engines. It is considered the king in the world of SEO as search engines show a preference for unique, relevant, and helpful content. So, how do you nail quality?
Spend a lot of time researching your topic. What are competitors writing about? What do the top-ranking articles say?


If you have new findings to share, how will they benefit your readers? Target their pain points and provide actionable tips.


Produce in-depth and relevant articles. A minimum of 1000 words is a good count to aim for but long-form content (upwards of 2000 words) performs even better in search results.
Set a consistent frequency for publishing articles. And stick to one that you can maintain without compromising on quality. Remember, content quality trumps all. Always!
Use long-tail keywords
Keywords help you understand what your target audience is looking up on the internet. By optimizing your blogs for them, you're able to send a relevancy signal to search engines. This way, search engines can identify what type of content is available in your post.
SEO experts categorize keywords into two types, i.e.,
Short-tail keywords: search queries of one to three words, have high search volume.
Long-tail keywords: search queries of over three words, have low search volume.

On the surface, short-tail keywords seem like profitable keywords to target. However, since most businesses are targeting them, they have high competition, making it harder to rank for them. They also generate low-quality leads since the nature of the queries is generic (compare "cybersecurity" with "best cybersecurity software").
Long-tail keywords, on the other hand, have low search volume, but also low competition. They're much more specific and result in high-quality leads. So, go after these! Blog about them, optimize your posts and start gaining organic traffic immediately.

Gain Backlinks
Backlinks are a great tool to have in your arsenal when you're trying to boost your traffic organically. There are two types of backlinks:
Internal backlinks help build a catalog of content and encourage users to explore related posts once they've landed on your domain. These improve your PA, increase engagement with your website, and may even reduce bounce rates.
External backlinks are links from external domains that bring new users to your website. These boost domain authority and are very powerful in helping companies rank higher on search engines.
While internal links are easy to place, you have little to no control over your external backlinks.
The best way of getting quality backlinks is by offering unique, high-quality content. You can also try to produce original findings with the help of surveys and case studies. People love referring to these! 
Promote your website on established websites with high traffic. Many platforms are available over the internet that let you share your content and provide a backlink for your website.
This technique is also known as guest posting that is widely used for getting quality backlinks. Quora.com is one of the top platforms for this purpose.
This website has high rankings in search engine results, and a lot of people visit this website regularly. Therefore, it increases the chances of getting new users to your website and, thus, grow subscribers.
You should also monitor your backlink profile periodically. Links from spammy websites only impact negatively on your brand credibility so disown the low-quality ones immediately from your Search Console.

Use Social Media Platforms
A huge number of people around the world use various social media platforms to stay in contact with friends and family. Social media platforms are also great for getting the latest information and updates about different topics and products.
So, share your content on the right social media platforms – these are the ones most frequented by your target audience. Write creative copy that increases your click-through rates and engage with readers in the comments to increase the visibility of your social media posts.
It's also a good idea to turn to professional writers at the essay writers service if you struggle to come up with a great copy by yourself

Use Questions In Headings
Often, search engine users type search queries in the form of a question. Therefore, try to optimize the content by using different questions that start from who, which, what, where, etc. One example is, how to increase organic blog traffic?
Using questions lets the readers click on the link immediately. It is easy for readers to understand the purpose of the post and what kind of information is available in it.
Also, it helps to optimize the blog for voice searches. Search via voice commands is becoming extremely predominant. It is estimated that in the coming years, more than 40% of searches will be made on search engines with voice commands.

Optimize The Blog For Mobile Users
According to recent statistics, more than 50% of visitors use mobile or tablets to surf the internet. Google introduced the AMP project in 2016 designed for websites to make them ready for mobile users.
The integration of AMP on websites helps reduce the size of your code and only loads elements necessary to display the content. This helps improve mobile load speed for websites. In Google's search results, a sign is displayed against websites that use the Google AMP feature.
Google gives preference to websites that are optimized for mobile devices. Use a mobile-friendly theme for your website to ensure compatibility with mobile.

Optimize your Meta-title and Meta-data
Meta-title is the blog title as it appears in search results. It's also known as the SEO title.
Metadata is a small summary of your blog post that tells users what to expect from your post. This is the blog preview as it appears in search results.
Optimize both your meta-title and meta-data for your focus keyword. You should also place your keyword in your image descriptions. These practices help search crawlers understand the relevancy and rank your blog accordingly.
A word of caution, though. Google has gotten much smarter over the years so unnecessary keyword stuffing will only reduce your chances of ranking. Place your keywords only where they naturally flow.
Update Old Content
As mentioned earlier, search engines give preference to websites with up-to-date, high-quality content. Search engine crawlers take note of this: they repeatedly crawl the same websites to assess the content quality and detect new information.
Therefore, it is more beneficial to update old and irrelevant content instead of uploading random, new blog posts. It helps to make your content fresh and relevant to readers.

Improve Site Speed
Site speed is one of the most critical factors for improving the rankings in the search engines. Usually, visitors don't like to visit websites that take long loading times. They immediately close the website that takes more than 3 seconds to upload.
Large-sized media files massively reduce site load speed. Compress your images and use low-resolution images (just enough that the pixels aren't visible).
Use cloud platforms to store media files instead of saving on hosting. It not only helps to improve the speed but also saves the bandwidth and reduces the cost of hosting.
Minify your CSS, HTM, PHP, and Java scripts to reduce load time. Use cache on your website to improve speed and only store essential elements on the nearest server.
If you are maintaining your blog on WordPress, various cache plugins are available that help improves site speed significantly.

Begin nurturing relationships
By now, you should be able to get new visitors onto your blog. But, to ensure they keep returning, you need to stay connected. Offer new visitors a way to subscribe to your blog. You can use lead generation software to build your email list and send out regular updates and helpful tips to new subscribers.
Once you're able to build a list, various email marketing tools offer the option to send out automated emails to subscribers. If you're on a budget, you can look into free autoresponder tools that help you get started with email marketing.

Bottom Line:
So, now you know how to increase blog traffic. We have covered the top ten factors that play an important role in improving the ranking of blogs in search engine results. However, there are various other factors that you have to consider for getting high rankings.
As we discussed above, content quality on any blog is the top factor. Therefore, never compromise on the quality of content and try to upload in-depth, relevant, optimized, and user engaging content on your website.
Hopefully, the above discussion helps improve your blog rankings, and you can increase organic traffic if you implement the above strategies properly.

Author Bio: Momina Ayaz is a Content Marketer at Mailmunch.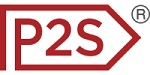 About Price2Spy
Price2Spy is an online service that provides comprehensive and suitable solutions for eCommerce professionals including; retailers, brands/manufacturers and distributors in order to stay profitable in the current competitive market conditions. If you want to learn more about what Price2Spy can do for your business, please start your 30-day free trial.