16 Benefits of Using Online Banking for eCommerce Businesses
Having a separate bank account for your online business helps you manage and segregate your money from your ones.
You have previously visited a local conventional bank to open an account. Today, however, more small company owners are resorting to online banking systems with comprehensive services.
Typically, traditional brick-and-mortar banks tailor their packaged solutions to large enterprises, where they generate more significant revenues. Banks are inconvenient and expensive for small company owners if they
collect fees
set minimum deposit requirements
limit the number of transactions
have lengthy approval processes
While recognizing the diverse demands of online businesses, online banking systems provide more specific and economical services. Discover more about online banks and their advantages for small companies.
What is a virtual bank?
It's important to distinguish between online banking services and conventional banks as they are autonomous technological platforms built on a network of commercial banks. Working with banks provide consumers and small enterprises with the required financial capabilities and deposit security.
The online banking platform itself offers financial services such as
checking accounts
corporate cards
expenditure management
bill pay
All these services are offered inside a single, digital, full-service platform that is accessible at any time online.
As an alternative to traditional financial institutions, online banks deliberately target underserved customers and small companies with their services.
Top 16 online banking advantages for eCommerce businesses
Here are the advantages of employing a digital bank with comprehensive services for your eCommerce business.
Accept credit and debit cards
In addition to offering checking accounts, online banking services also provide corporate debit and credit cards. Numerous cards provide cash-back benefits, huge credit limits, and other perks.
Do you want your virtual credit card or debit card?
With online banking, a virtual credit or debit card is always required, and you now enjoy the benefits of holding an online virtual credit card with Juni.
Integration with additional business tools
Online banking solutions offer easy integration with various business applications, including
Accounting software
Tools for internal communication
Payment gateways
eCommerce platforms
International Finance
All this makes your online bank the essential hub for managing your cash flow, spending, and payments. In addition, online banks frequently provide you with extra business insights and data that your local bank is unlikely to provide.
24/7 mobile banking
24/7 access is possible to an online bank (as long as you have an internet connection). Since most of your eCommerce transactions now occur online, merchants seldom visit a physical bank branch. Do most of your banking transactions on the move using the online bank's user-friendly mobile app or signing in online, such as
paying bills
transferring funds
depositing checks
Prevent online payment fraud
While you're using online banking or credit cards to make payments, ensure a fraud prevention framework is in place.
The simple and rapid approval procedure
A traditional bank's long account opening approval procedure must be revised. It needs a visit to an actual branch, a substantial amount of documentation, and lengthy processing timeframes. Online banks make it possible to open an account in minutes using a straightforward online application.
No charges / low prices
Since online banks don't have a physical presence, they don't incur overhead expenses such as maintaining buildings, paying rent, etc. These expenses aren't then passed on to the user; hence online banks offer minimal or no fees for services such as
No account minimum balance requirements
No costs for insufficient money
No fees for incoming or outgoing ACH transactions
No fees for domestic wire transfers
No fees for bill pay
No monthly service fees
No overdraft penalties
Free checkbooks
As an eCommerce merchant in growth, every dollar matters. A bank that doesn't nickel-and-dime you have to be a massive asset to your business.
High rates of return
Online banks have the highest APY rates in the market. APY is cashback. Online banks provide high return rates, up to 1%, because they have no overhead. Typical checking accounts offer 0.04% APY, while the nation's major banks offer 0.01%.
An online bank offers $100 in interest on $10,000 in savings, whereas a 0.01% account pays $1. You'll have cash for deposits. Online banks provide APY, whereas traditional banks charge monthly fees for business accounts.
Schedule online bill payments
Set up and plan regular and one-time payments. Use an online banking platform that makes it simple and quick for a continuously shifting eCommerce firm to pay regular expenditures.
Online assistance
A prevalent misperception regarding online banking is that they deliver a different degree of customer care or assistance than a local location. However, the reverse has to be true.
Most online banks offer phone, chat, and email help around the clock.
Convenience
Internet banking allows you to do transactions anytime, eliminating the need to stop your workday by visiting the bank. As a business, you spend your time on things other than waiting in line or being stopped in traffic on the way to and from work. If your business needs you to travel regularly, do online banking from your favorite device, regardless of where you are in the globe.
Due to its 24-hour accessibility, use it throughout the holidays since you aren't restricted by the bank's work hours. Switch on your computer and log in to your account to perform business banking on your timetable.
Simple monitoring
Due to the high volume of transactions you are likely to do, it is simple to overlook strange account behavior. Rapid access to your accounts allows you to check daily transactions quickly. For example, you wish to verify your account balances, transfer funds across accounts, or determine whether a payment has been moved. Monitor your transactions without visiting your bank or waiting for printed statements by logging into your e-banking account.
Ability to pay bills
One of the most significant advantages of online banking is the capability to settle bills online and have the bank retain the payee's information for future payments. This is important when bill amounts fluctuate since you need to log in and modify the details of the person being paid.
Similarly, it is possible to arrange recurring invoices of the same amount in advance. Many banks also permit you to choose an end date for these regular payments if you wish to terminate them after a specific time frame.
Faster transfers
Online banking makes transferring funds more efficient and convenient than the old ways. Online banking offers overnight transactions and is excellent for direct deposits and wire transfers, among the quickest ways to send cash.
Reduced costs
Using online banking, a company needs to establish a cost-effective system for monitoring business finances from a computer, laptop, tablet, phone, or wristwatch. Automated techniques, such as Electronic Fund Transfers (EFTs), allow you to pay bills quickly without the cost and inconvenience of physical checks. Automating accounts streamlines financial administration and eliminates late fees. You save time and money by electronically paying monthly bills, paychecks, and recurring payments.
It's more eco-friendly
Your organization and the bank use less paper with online banking as online banks provide
electronic statements
paperless transfers
online customer support
eco-friendly services
Bank of America gives green vendors preferential treatment. Going green helps your business stand out, attract eco-conscious customers, and save money.
Better record keeping
Online businesses today use accounting software to manage their finances. Interface your account information with several software providers. The advantages outweigh the costs.
Reconciling your business's accounting system with your bank account is a more straightforward example. Your accounting software needs to download account details daily. 
Increased security
Banks deploy many levels of protection to secure your business's data. Banks use the latest virus detection software, encrypted communication, and several firewalls to avoid data theft. Your company's data is safe. Whatever online banking system you use, follow your bank's security procedures. All accounts need a password that's frequently changed.
Is your company taking advantage of online banking?
In recent years, major global financial institutions have been challenged by digitalization, to win market share from their conventional competitors. These institutions are changing their operating methods to meet the need for convenience and digital solutions by offering firms more value-added services. You'll benefit from a well-designed online banking system regardless of the size or kind of your business. Build a customized online banking strategy based on your business concept.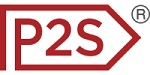 About Price2Spy
Price2Spy is an online service that provides comprehensive and suitable solutions for eCommerce professionals including; retailers, brands/manufacturers and distributors in order to stay profitable in the current competitive market conditions. If you want to learn more about what Price2Spy can do for your business, please start your 30-day free trial.