10 Budget-Friendly Ways to Promote Your eCommerce Store Efficiently
The aim of a successful marketing strategy is to result in more purchases and little to no cart abandonments. Effective promotion strategies make your audience absorb your message, get familiar with your brand, and eventually make a purchase. It takes perseverance and a diversity of marketing strategies to reach your target audience and boost sales. There are numerous ways to promote your business and brands. ECommerce marketing done right can save up huge marketing investments. You can utilize budget-friendly tools with effective marketing strategies to promote your eCommerce business.
Here are the 10 most influential and economical promotional strategies for eCommerce businesses!
Budget-Friendly Ways to Promote Your eCommerce Store Efficiently
Design a Robust Email Marketing Strategy
Email is one of the most effective marketing tools in your eCommerce toolbox. Email marketing is a way to attract and engage new visitors to your eCommerce store. It also maintains relationships with existing customers and sustains their interests. It is a safe and reliable marketing investment for your eCommerce store as it boosts conversion rate. The subject lines require ultimate creativity to make it rewarding. It must offer something exclusive that they never want to miss out on. When it comes to email marketing—A/B testing is super crucial to observe what copy and offers echo with your list.
There are many budget-friendly ideas to add power to your email marketing muscle. Just like, you can offer a bonus, discount, or a piece of valuable content to your new website visitors inviting them to sign up for your newsletter. Collect as many email addresses as possible from returning buyers, prospective customers, and people who might be interested in your offerings and events.
Joe Troyer, CEO & Head of Growth at Digital Triggers & ReviewGrower shares "Building your email list is very important. Once you get started, you can send an email to all of them letting them know they can visit your shop online. Keep on posting your subscribers with your new offers, products, free deliveries, and more. Start a promotional email campaign using budget-friendly or any free email marketing service like MailChimp."
Stay Active on Social Media
Social media is an influential space to promote your products and services. It has more than 4 billion users across all social media platforms. It comprises high-traffic platforms like Facebook, Twitter, YouTube, Instagram, TikTok, LinkedIn, Snapchat, and Pinterest. These social media forums can be used for social media marketing by ensuring your online presence and active engagement. You can create an online community interested in your products and services. It allows you to shape your brand's image and reflect brand personality using relevant content. Creating business accounts on social media also helps you build trust with your audience.
Tom Miller, Director of Marketing at FitnessVolt adds "Social media lets you channel traffic toward your eCommerce stores. Social media posts also promote your blog and build the interest of the audience in your products and services." Tom further added You can directly engage your existing and potential customers by accumulating feedback, playing lucky draws, and running polls. The information in social media posts must be small and digestible for better results. Moreover, also consider the time to post.
Focus on Organic Traffic
It is always easy and affordable to attract organic traffic if you follow the best practices of search engine optimization for your eCommerce store. SEO makes your eCommerce store easy to find and access on Google. You can consider the site architecture, on-page and technical SEO, keyword research, content marketing, and link building to improve the SEO of your eCommerce store. Derek Bruce, Operations Director at Skills Training Group says "You don't need to rely on paid tools of promotion if the SEO of your eCommerce store is simply flawless. Moreover, you can optimize your blog posts and social media posts also to get more organic traffic."
Hook the Audience with Data-rich Infographics
When it comes to using infographics as a tool for promoting your products, concepts, and services—you can't agree more, that a picture is worth a thousand words!
Infographics include visually expressing your ideas to the audience. It's great for conveying complex concepts in an easy-to-understand format. While designing content for prospective customers, you must include infographics to hook the audience and hold their interest. You can represent useful information related to your brands using creative infographics.
Steve Rose, Vice President at MoneyTransfers says "Infographics are one of the most powerful marketing tools. They are easy to consume by the audience as they get all the information they need with the help of graphics. These graphical illustrations help position your brand in the minds of your customers. People love to share them with like-minded people who can also be potential customers."
You can utilize many budget-friendly tools to create aesthetically appealing infographics. You can go for Visme, Adobe's free vector kits, Visual.ly, or Canva for your online store. Canva is the most user-friendly tool that is really facilitating your marketing needs. Using Canva, you can design A+ infographics for your store. It comes with already-designed templates that save up your time and add a professional touch to your design.
Publish Value-Added Content
Content marketing is an effective yet budget-friendly promotional tool for your business. It also offers an opportunity to connect with your existing or potential customers. The content you publish must offer real value to your audience. If they find your content useful and relevant, they'll get back to your social media platforms to get more. Google also promotes high-quality content that provides answers to the queries of people.
Kristian Longden, Content Marketing Executive at James and James Fulfilment adds "Content also helps you attract more organic traffic which can reduce your promotional bills. Moreover, you can optimize your content to get more leads and make your audiences and potential customers reach your eCommerce store."
Play Well with the Keywords
Keywords research is a part of SEO that requires due consideration to rank your store on the first page of Google. Keywords are specific search terms that shoppers use while finding products on Google. Using the right keywords is highly crucial to promote your eCommerce store. Therefore, dedicated keyword research is necessary as your SEO also depends on it. You can utilize
Kelley Van Boxmeer, CEO of Motion Invest, a platform for buying and selling websites easily says "Keywords Explorer to find the list of targeted keywords for your eCommerce store. The placement of keywords is also crucial to make all the practice outcome-oriented. The right placement of keywords in the content, titles, headers, descriptions, images titles, alt text, and URLs, is promising to promote your eCommerce store."
Utilize Referral Marketing
Referral marketing is another way to promote your eCommerce store without putting in heavy investments. You can simply increase your sales using customer referral programs under which you can offer something to your customers in reward for spreading the word and fetching new customers.
Andrew Priobrazhenskyi, CEO of DiscountReactor says "Your existing customers can refer your products to their families and friends to enjoy big discounts, giveaways, free service subscriptions, and much more." Stats show that the customers who come through referral programs have a 37% higher customer retention rate. As they rely on word of mouth—they are 4x more likely to buy from your eCommerce store.
Team up with Complementary Brands
Partnering with a brand sharing the same target audience is another way to promote your eCommerce store. Mike Owens, Digital Marketing & Growth Director at HostingRevelations says "You can partner with complementary brands to cross-promote your products. For this, you need to do some research to find businesses with a similar target audience." Together, you can create promotional deals to increase the interest of your potential customers. Moreover, you can also do top-of-funnel activities by co-sponsoring your brands. Or go for down-funnel promotions by offering huge discounts on a product on purchasing another product.
Stay in Touch with Industry
It is of inordinate importance to get in touch with the industry players if you want to succeed as an eCommerce store today. It lets you have insights from the target market and observe the changing trends of the time as well as the response of the audience. It is a budget-friendly and effective way to promote your eCommerce store on various social media forums. You can also design your product packaging and promotions better when you know what your competitors are doing. There are many ways of getting in touch with the industry. You, as an eCommerce store, can participate in online events and discussions related to similar products, trends, preferences, and new product features. Be part of webinars, online discussions, virtual conferences, and more, to leverage your expertise and spread brand awareness.
Employ Influencer Marketing Tactics
Today is the era of influencer marketing. The influencers are having millions of followers and the power to make the products or trends successful. They can influence the audience with their ideas and influence the buying behavior of the audience. You can also get the services of industry-specific influencers to promote your eCommerce store, products, or services. The influencers can write a social media post or create a demonstrating video using and reviewing your products to help the audience make a purchase decision. All you need to do is to look for a reliable influencer as a slip of tongue or saying something other than your brand's personality can affect your brand image. In short, their values must align with your business or brand to make the promotion project more successful.
Conclusion
Investing time in the promotion of your eCommerce store is inevitable for its success. You can utilize any or all of these budget-friendly promotional tactics to promote your store and boost conversion. So just gear up and make a difference today!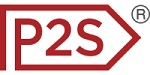 About Price2Spy
Price2Spy is an online service that provides comprehensive and suitable solutions for eCommerce professionals including; retailers, brands/manufacturers and distributors in order to stay profitable in the current competitive market conditions. If you want to learn more about what Price2Spy can do for your business, please start your 30-day free trial.