Amazon's 3rd party seller identification program is not what it's cracked up to be
In September 2020, Amazon, the world's largest online retailer, began a new initiative aimed at curtailing the rampant counterfeiting problems the company has experienced within its third-party seller program. Specifically, Amazon announced that it would publicly disclose the names and addresses of those third-party retailers ("TPRs") based in the United States. 
At first blush, the change seems significant. After all, over half of Amazon's sales are made through its vast network of TPRs. Industry-watchers have long been aware that the TPR program was rife with two problems that negatively impact brands and manufacturers: (1) counterfeiting; and (2) unauthorized sales of products that are often obtained by TPRs through surreptitious means. To add insult to injury, TPRs have been notoriously hard for consumers and manufacturers/brands to contact directly. Thus, to the extent their sales violated laws or consumer rights, those offenses largely went unchecked. 
What precipitated the change
In January 2020, however, the U.S. Department of Homeland Security published a scathing report highlighting, among other things, Amazon's unrestrained counterfeit product dilemma. At the time, there was much speculation that the report stemmed from President Trump's public disdain for Amazon and its founder, Jeff Bezos. Regardless of the reasoning, the report all but forced Amazon's hand on the issue of fighting counterfeiters within its online sales venue.
To laypersons, the revelation of TPR names and addresses may have seemed to be a sufficient solution. After all, if you can easily identify the person who wronged you, you can quickly contact them to resolve your dispute — can't you? Unfortunately, Amazon's TPR-publishing initiative appears to be ceremonial at best and flat-out useless at worst. Specifically, the program fails to address many of the real-world problems that plague the marketplace.
Why TPR identification is ineffective
As a starting point for analysis, the information Amazon now requires from its TPRs is wholly inadequate. The reasoning for this is simple: there appears to be no verification process for the information provided from each TPR. Indeed, in the short period of time that has passed since the program began, investigators at eEnforce have found vast TPR information that is incorrect and/or out-of-date.
Moreover, TPRs are still allowed to hide behind fictitious business names, LLC registrations, P.O. boxes, and other obfuscation techniques when setting up seller accounts. In other words, the real person or entity behind the seller account can obfuscate their identity as part of their overall scheme to sell counterfeit or otherwise illicit goods. Often, these same offenders provide addresses that are nothing more than private mailbox accounts that are themselves set up under false identities. This makes it extremely difficult for the average consumer or business to contact the actual sellers and — perhaps more importantly — makes it nearly impossible to initiate a lawsuit against them.
A solution to the ongoing problem
According to Bruce Anderson, founder of eEnforce (an e-Commerce enforcement agency specializing in the identification and takedown of illicit sellers, "the end result of all this is that the enforcement measures needed in the post-seller-identification era are precisely the same as they were before Amazon started the program."
Anderson explains that his firm is staffed by former law enforcement officials and other highly trained cyber-investigators whose primary mission is to obtain the real identities of offending sellers on Amazon and in other third-party marketplaces. Their identification efforts are so thorough that they often capture not only true names and addresses, but other critical information such as email addresses, phone numbers, social security numbers, and Employer Identification Numbers. 
Once that information has been obtained, eEnforce is able to run it against its proprietary database of over 400,000 known offenders in the e-Commerce space. Armed with all of this knowledge, extensive enforcement measures can be undertaken and illicit sales can be quashed with speed and efficiency.
eEnforce™ is a division of Cyber Investigative Services(CIS), LLC, and is dedicated solely to e-commerce brand protection and enforcement. The company has been assisting brands and manufacturers to overcome unauthorized sales and grey-market problems since 2011.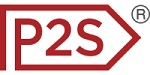 About Price2Spy
Price2Spy is an online service that provides comprehensive and suitable solutions for eCommerce professionals including; retailers, brands/manufacturers and distributors in order to stay profitable in the current competitive market conditions. If you want to learn more about what Price2Spy can do for your business, please start your 30-day free trial.