10+ Best Free and Premium Shopify Themes for Your Store to Succeed
First impressions matter when it comes to the design of your online store. In fact, according to research, a typical buyer makes a judgment about a business within the first 0.05 seconds of viewing its page.
The Significance Of Choosing the Perfect Shopify Template
When an internet business is poorly designed, clients can always tell, which is terrible for your brand. While there are many eCommerce marketing techniques that can increase traffic to your Shopify site, the design is still the cornerstone around which everything else is built; if you want clients, your website must be simple and comfortable to use.
An excellent option to gain access to lovely looks and simple functionality is by using a template.
Although, it might be challenging to select the perfect one. Some custom designs have stronger support options than others, and not all of them are fresh. So that your journey of personalizing your business is easy and pleasant, we've compiled a selection of the best free and premium Shopify themes that we found on marketplaces such as MasterBundles and others, that you can download right away.
How To Pick A Good Shopify Theme
Despite the temptation, it's crucial to think about customer experiences before choosing a template for your site. The one you select should be compatible with the kind of customer service you intend to offer. Keep in mind the following things before choosing the best Shopify template :
Identify your target audience. It's always prior to analyzing and recognizing your market. Good design has a personal touch, that's why we need market analysis. You should just start by keeping your audience in mind while selecting a theme: What is their age? How well-versed on the web are they? What do they find interesting? What technology will they employ?
Create a concept for the experience you wish to provide. Determine the kind of browsing experience you want your clients to enjoy before creating it.
Determine the features of the website you must use. Maybe you need to sell a sizable inventory or you want to give customers feedback priority. While having a more general objective in mind is beneficial, you should keep things simple when first starting off.
10+ Free and Premium Shopify Themes For Any Project
Shopify, one of the most well-known eCommerce systems, provides 102 attractive templates to its users through the Theme Store. It's difficult to choose an interactive and unique template from these sources that best fits your website, though. So, we come to your rescue with a list of the best Shopify themes that you can use for a variety of projects. They will make you stand out from the competition, give a professional vibe, and of course attract clients. Let's dive in!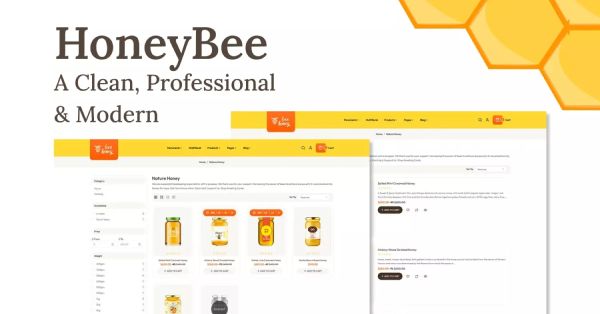 A clean, modern, and simply configurable template, HoneyBee is perfect for any sort of company specialty, including the agricultural, honey bee, organic, eco, bio, herbal, medical, and multipurpose businesses. Numerous ready-to-use admin settings that let you alter online store content without coding skills are available!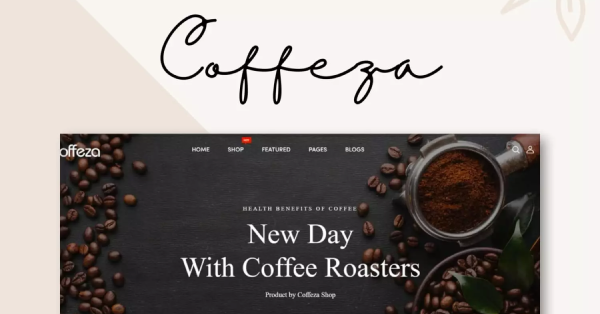 Coffee Shops and Cafés on Coffeza The Responsive template is adaptable and has a clever layout. The entire control is used. You won't need to spend a lot of time on it or use a lot of complicated procedures. Everything is readily customizable. You will have additional options for your store with 5 primary designs.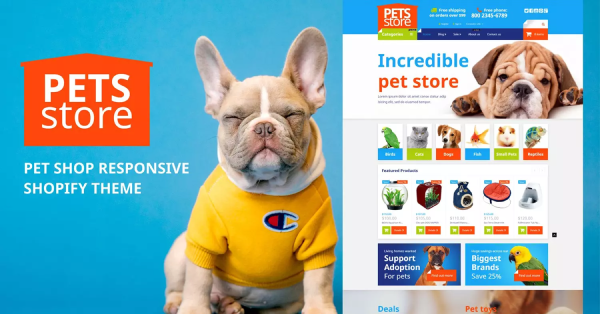 By selecting this template for a pet store, you may launch a lovely website where your clients can discover high-quality products, helpful service, and happiness with what they purchase. A beautiful, incredibly simple-to-customize template for pet supplies that has a responsive, adaptable design. This theme was developed by an experienced web designer who is well-versed in the most recent advancements in the web design industry. It is a highly effective and user-friendly solution. A courteous customer service team is offered 24/7 at no charge.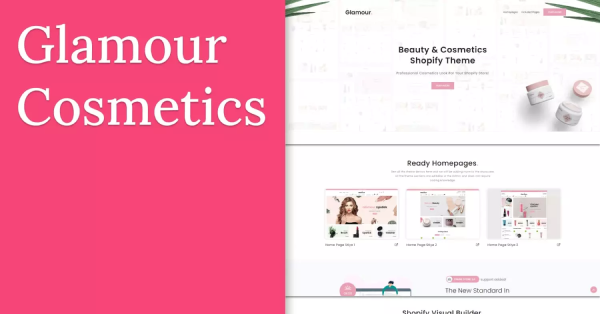 The theme is user-friendly and responsive due to the admin's accessibility to all modification options. It is also appropriate for other online retailers of multipurpose products including lipstick, eyeliner, creams, lotions, foundation, compacts, and others. To use the theme, no coding experience is necessary. It includes robust features that are easy to use, which can draw more customers to your online business and increase sales.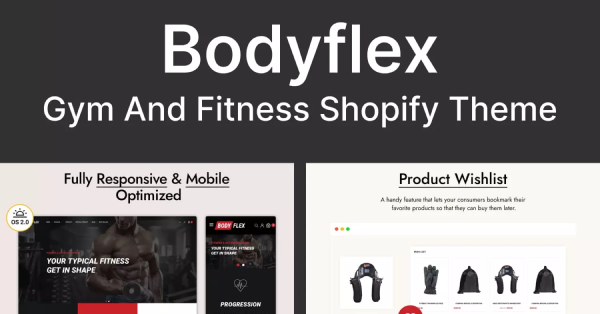 Putting up a gym supply shop? Purchase this template, which will perfectly satisfy all of your requirements for creating a fitness shop. It is well-coded, so it can set your eCommerce store's rankings and conversion rates up for success immediately. Not only that, but it is also fully cross-browser and mobile-friendly. On all screen sizes and browsers, it will work without a hitch and look fantastic.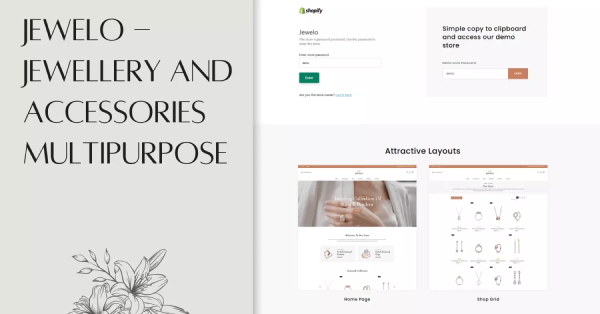 Jewelo has that stunning, clear, distinctive, modern design that can be quickly and fully customized for any type of e-commerce website, including those run by jewelers, boutique owners, hand-made artists, or for any other use. The troublesome days are over thanks to our drag-and-drop layouts.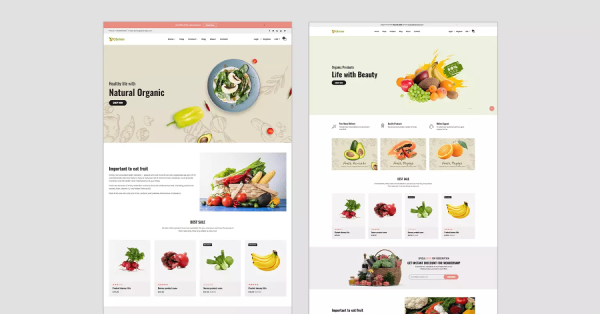 Obrien is a cutting-edge, distinctive, and responsive eCommerce Shopify template for food businesses. This attractive template looks excellent because of its tidy and elegant layout. This eCommerce theme may be used any way you like. Farms, farmers, food retailers, food manufacturers, organic food, seeds for nutritious juice, fruits, etc. all fall under this category.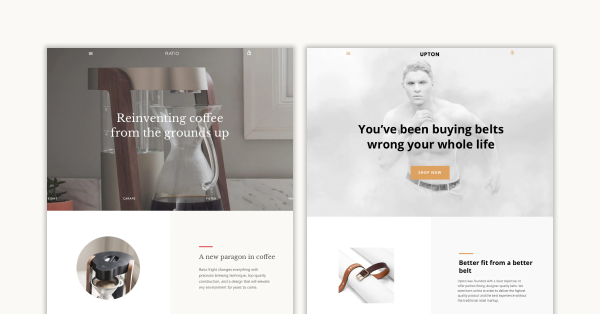 The Warm setting for Narrative was created especially for firms with a compelling narrative, and it's a terrific free choice for creative culinary startups and single-product enterprises. Warm allows you the ability to communicate the core values of your company and brand via vertical slideshows, full-screen autoplay videos on your homepage, configurable image blocks, quote slides, and picture blocks.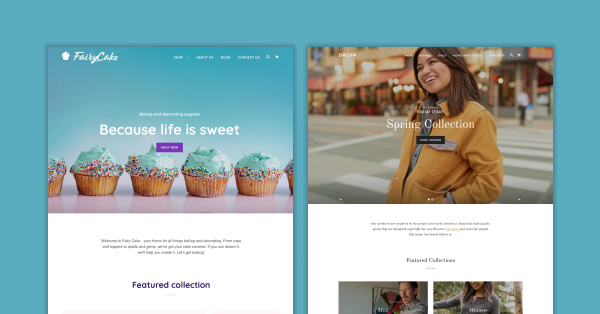 Brooklyn is a chic, contemporary, and image-focused template, and its Playful setting makes it a great choice for food and beverage firms wishing to highlight their delicious products in a vibrant and dynamic manner. You may pick Playful as your theme of choice to grab all clients' attention to the eye-catching design of your products thanks to its built-in headline slideshow, homepage video feature, and dynamic product grid display.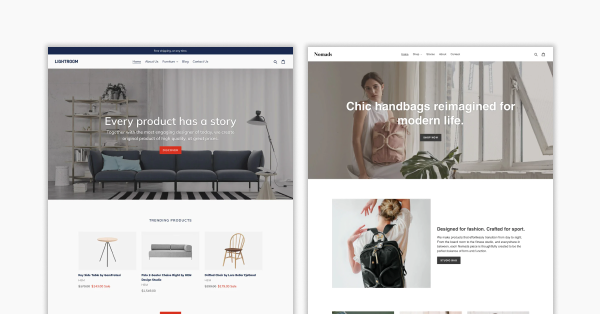 The Debut is the most popular for a reason: it can be customized, loads quickly, is simple to use, and is adaptable enough to work with a variety of businesses, no matter how much inventory you have. It was made to beautifully advertise your company and its products and looks excellent on desktop and mobile. Shopify promotes and supports this theme directly.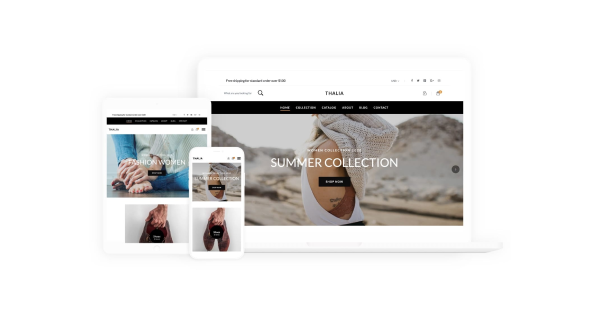 Thalia is the template you've been looking for if you want a simple, minimalist design for your Shopify business. Thalia is a free theme that works admirably for a wide range of use cases while being ideal for fashion businesses. An optional responsive slideshow, sophisticated filters, and colors, and even a slide-out cart are included as features. There are editable sections on the Contact, Faqs, and About Us sections, and the theme may be entirely customized in terms of appearance, font, and other elements.
Final Words
To sum up, picking the finest Shopify theme for your goals can make managing your website easier and give you an edge over rivals. Customers will go to another website if your design fails to draw them in or if it's challenging for them to look through the product catalog.
There are numerous outstanding Shopify themes on the market right now. Although a sophisticated Shopify theme is necessary, a strong, fully functional eCommerce business cannot be built with only that theme alone. You'll undoubtedly require the aid of certain experts in your area.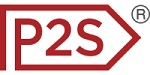 About Price2Spy
Price2Spy is an online service that provides comprehensive and suitable solutions for eCommerce professionals including; retailers, brands/manufacturers and distributors in order to stay profitable in the current competitive market conditions. If you want to learn more about what Price2Spy can do for your business, please start your 30-day free trial.