Reading Time:
5
minutes


In economic terms, the COVID-19 pandemic has only confirmed what has been talked about over the years – eCommerce is increasingly paving the way in the business world. Thanks to the rapid development of technology, within a short period of time an emerging market of eCommerce has become a dominant form of organizing business activities.
Although eCommerce has for some time been a well-known thing in business at European and world level, in Serbia it still represents a certain unknown, at least for some industry branches.
However, the situation caused by COVID-19 has forced each of us to make different changes – restrictions on daily movement, working from home and limiting social contacts.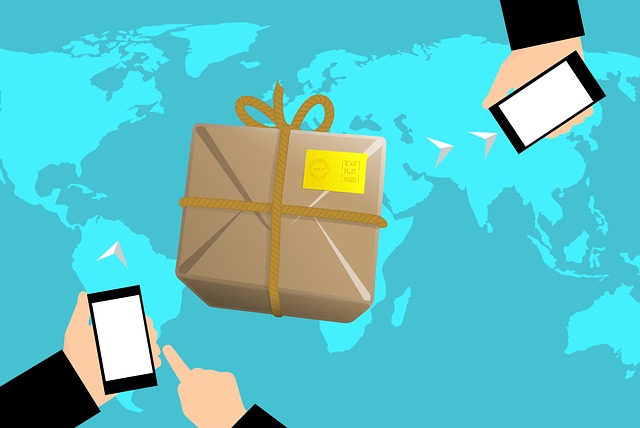 But it seems that companies that haven't yet made it possible to perform online shopping felt this change the most. Just a few days after declaring the state of emergency, many companies, especially in tourism and services, began to record significant losses, which extent will be fully known when this period ends.
On the other hand, those who just base their business on eCommerce can now see all its benefits. Undoubtedly, they are in a better market position than those who have not yet ventured to the online business, but still, they are far from being exempted from current market events.
Igor Grcic, an experienced eCommerce professional and the CEO of Mala Srpska Prodavnica, shared his experience on how these, for all of us unexpected market circumstances, affected the work of eCommerce platforms.
How does this situation affect the type of goods requested? Have you noticed any changes?
Based on my personal experience, as well as from what I can conclude by looking at the eCommerce market and the market in general, I would say that some special changes cannot be seen for now. The changes that exist are regarding the seasonal character of the product (which certainly exists every year, regardless of this situation). Therefore, there is a greater demand for home or garden decoration products, which is fully expected for this time of year. Also, I notice that there is more demand for technical goods since most people now work from home.
Does the pandemic affect your work organization, especially regarding the implementation of sanitary measures?
Yes, of course. Like all, we regularly stay informed about all the measures set by our government and strive to maximize their implementation in order to protect our employees as much as possible. Respecting all the measures is of utmost importance, especially for business activities such as ours, where it is unfortunately not possible for all employees to work from home. The preparation, sending and receiving of packages are still being done, so the presence of a certain number of employees is necessary. We strive to optimize this as much as possible and want to ensure that those employees whose presence is not required are told to stay home.
You say the packages are still arriving smoothly. Does this mean that there are no changes in the relationship with the suppliers, but also with the sending/receiving of the shipments itself?
Regarding suppliers, for the time being, everything is going on as usual, except for those who have stopped working for various reasons. Of course, additional precautionary measures are applied more than usual – increased levels of hygiene, regular disinfection and use of protective equipment. On the other hand, parcels are being sent as they have been so far, but we had to adapt to the new situation – as curfew has come into force, the working hours of courier services are also shortened. Therefore, the delivery of parcels is taking place earlier than usual.
For the time being, were you able to spot any specific differences in the behavior of domestic customers compared to foreign ones?
So far, we have noticed a general drop in orders. However, the drop is certainly more visible when it comes to orders from abroad than when the orders come from our domestic market. That doesn't surprise me and I'd say it's pretty logical. The situation in the world with COVID-19 is well known to everyone, so it's understandable that customers feel more insecure when ordering something from abroad, where the situation is even more complicated than in Serbia. Buyers are likely to be scared of ordering mainly for health reasons and then as well for the pragmatic ones, as all countries are announcing new measures every day, and it may happen that their packages are stopped weeks, and maybe months, at customs.
Are you seeing these changes based on your own estimates alone, or are they already recorded and visible in official statistics like, say, Google Analytics?
Both. Exact data are not yet available, but based on the current situation, we have noticed that the decrease in the number of visits to domestic sites is about 30% (as well as the number of orders from the same) and about 50% to 60% on foreign sites. Everyone is trying to do their best now to stay afloat, so having an insight into how the competition is changing their pricing strategy is very valuable. Luckily, there are many pricing tools, such as Price2Spy, that can help us with this task.
How would you rate the eCommerce business of other competitors in this situation?
Final and more detailed comparisons will certainly be possible when this crisis is over, but what we can conclude for now is that those competitors running a business similar to ours are also seeing a similar decline in activity in the range of 30% to 40%. Of course, different industries are affected to varying degrees. Those who have noticed the importance of eCommerce earlier have been more prepared for this situation, but of course, those industries that do not have such an opportunity are suffering the most.
What are your plans for the future and is it possible to plan anything under these circumstances?
Yes, it's very difficult to talk about concrete plans since the situation is changing on a daily basis, both here and in the world. In these circumstances, I think it's the smartest, but also the only thing possible, to follow the development of the situation and plan further activities accordingly.
What to do next?
Despite the fact that individual opinions about the increasing impact of technology on daily life may differ, in a situation such as this, we can still agree that technological advantages are outweighed by its negative aspects.
Also, regarding the current situation caused by the Coronavirus (COVID-19), the Serbian Chamber of Commerce has launched a new service through which businessmen can be informed in a timely manner about anything that may be of interest to them, both domestic and foreign issues. Industry-specific information, as well as official measures and recommendations, are also available.
As Igor mentioned we are going through very difficult times and of course, foreseeing the future under these circumstances is almost impossible. But we at Price2Spy sincerely believe that everything is going to be alright if we support each other. Let's work on this together!
Stay safe and healthy!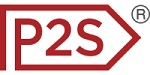 About Price2Spy
Price2Spy is an online service that provides comprehensive and suitable solutions for eCommerce professionals including; retailers, brands/manufacturers and distributors in order to stay profitable in the current competitive market conditions. If you want to learn more about what Price2Spy can do for your business, please get a personalized free demo or start your 30-day free trial.