Digital Marketing and SEO – How Can They Help a SaaS Business Grow?
The growth of SaaS companies in the global IT sector has remained unprecedented in the last few years. It shows how quickly companies are moving towards the SaaS sector to grab opportunities right in the first place. But to become successful in this field, they also need to conquer the digital space. Like as we know, everything today has gone online, ranging from IT services to medical consultations and more. This has made it essential for even SaaS companies to solidify their digital marketing practices. It helps them to reach a global audience, and build a more sustainable footprint in the commercial market.
Talking about digital marketing, you can also not ignore the importance of SEO for SaaS companies. It is equally crucial for them to get a strong hold on Google searches. Their success also depends on getting potential leads from organic practices, which is what makes SEO important for them. These leads allow them to build a long-term relationships with customers, provided they are satisfied with the quality of company products/services.
In this article, we will try to understand the importance of digital marketing and SEO for SaaS companies. We will enlist some important points to let you understand how both of these practices can help SaaS businesses to grow in the market. Let us first take a look at how digital marketing has created an impact on online businesses over the years.
The Impact of Digital Marketing and SEO
Digital marketing has become a mainstream marketing practice for many businesses. It has shown great potential in getting leads from the internet. Many startups have found immense success by properly utilizing digital marketing processes. There are tons of examples available that could help you to understand its true potential in business marketing.
The same goes for SEO, as it has allowed different SMBs and mid-sized businesses to grow gradually over the internet. They have solidified company sales through organic SEO leads. It has remained one of the key factors of their growth, allowing them to get a good foothold in the online market.
Combining the impact of both, anyone can clearly see their importance for growth in the digital world. That is the reason why companies always look for those professionals that have got good digital marketing credentials. If you also have expertise in digital marketing, you can certainly get a good opportunity in the market. All you need to do is just build a good resume along with a short cover letter to describe your skills. You can take help from various short cover letter examples available on the web if you do not have much knowledge about them.
How Digital Marketing Can Help a SaaS Business Grow?
Digital marketing brings a vast range of growth opportunities for SaaS companies. If you do not have much idea how that works, take a look at the points defined below.
Multichannel Marketing
With the help of digital marketing, SaaS companies can grow on multiple channels. It is one of the core advantages of digital marketing that gives it precedence over other practices. From social media to search engines, digital marketing provides SaaS companies with different platforms to market their products or services. It opens different streams for these businesses to attract potential customers. That is how marketing efforts are multiplied, offering good results in the end.
Today, brand marketers pay huge attention to the prospect of multichannel marketing. For SaaS companies, it is equally important to finding long-term success in the market. It has the potential to give them access far beyond the regional countries if performed perfectly as per the latest trends. Looking at the current trends, it could be easily said that multichannel marketing offers growth solutions for SaaS businesses over the internet.
Smart Customers Targeting
Digital marketing also allows targeting specific customers according to the given preferences. This is called a focused approach that becomes very handy for precise marketing. It is useful in many instances, such as only targeting local customers or marketing products inside a specific channel. This type of targeted marketing also requires an experienced professional who has got a good knowledge of segmentation in digital marketing.
For SaaS companies, this is one of the most needed things to target a specific class of customers. The reason is that these companies are different from conventional businesses. They do not create products for the masses. Instead, they focus on creating products that can solve particular solutions for precise audiences. Using digital marketing practices, they can target these audiences easily. It offers focused reach and a dedicated pathway to get precise market leads.
Organic Growth
The growth in organic leads is also one of the major benefits of digital marketing. Not just SaaS businesses, but every company aspires to get leads naturally from the internet. But to do that, they need to understand the importance of digital marketing in it. According to top branding experts, SEO is the best way to extract organic leads from the internet. It is a practice in which search engine platforms like Google, Bing, etc. are especially focused to get online leads regularly. Google scraping plays a vital role in boosting organic growth. By extracting valuable data from Google search results, businesses can optimize their SEO strategies for better organic lead generation.
For SaaS businesses, SEO brings huge opportunities to grab organic leads. The only thing that matters the most in this regard is the correct usage of SEO practices. A lot of times, people do not follow the right SEO guidelines. It then creates difficulties for them in terms of ranking their websites on Google. It is therefore recommended to learn SEO properly or hire a reputed seo agency so that your business can easily extract good organic leads from the web world.
Customer Retention
Strong digital marketing strategies can help to retain customers for a long period of time. It has been vastly noted that companies with a proper digital footprint tend to get more customers online. For SaaS businesses, it offers a great opportunity to not only grab but retain customers effectively.
However, the correct usage of digital marketing strategies is also important in this regard. A lot of companies fail to retain customers just because of using outdated practices. It is therefore recommended to use up-to-date digital marketing and SEO practices so that your SaaS business can grow continuously in the market.
Brand Reputation
Digital marketing is termed very important for building a brand reputation online. It helps SaaS businesses to showcase their presence in the online world which precisely helps them to grab potential leads. Today, it is considered an essential part of company branding, as most customers generally search for any business on the internet.
Having a solid brand reputation on the internet allows SaaS businesses to grab leads continuously. It showcases its strong presence on different platforms, allowing customers to take interest in its services.
Final Words
That takes us to the end of this blog in which we have discussed the importance of digital marketing and SEO for SaaS businesses. Both of these practices allow any SaaS business to grow rapidly in the industry. They are quite powerful in terms of attracting leads, retaining customers, and building a brand reputation for a SaaS business in the market. Moving forward, they would be vital to give any SaaS business a strong footing in the market, provided they implement all the required strategies correctly.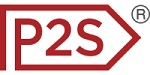 About Price2Spy
Price2Spy is an online service that provides comprehensive and suitable solutions for eCommerce professionals including; retailers, brands/manufacturers and distributors in order to stay profitable in the current competitive market conditions. If you want to learn more about what Price2Spy can do for your business, please start your 30-day free trial.