Digital shelf – best ally for winning the eCommerce market
Searching for products on store shelves has gotten its more modern variant – digital shelf. Post-pandemic customers are leaning towards digital more than ever before, so the digital shelf has become one of the main ways to conquer the eCommerce market.

Let's see how.

What is a digital shelf?
As the name suggests, a digital shelf is a digital way of finding, analyzing, and buying products. Like in physical stores, brands need to decide when and where to display their products. The difference is that they are now doing it in a digital environment.

However, in the digital environment, this process is more complex. Brands need to be aware that shoppers can find their products in multiple places – retailer's websites, mobile apps, third-party resellers, social media, and digital ads. Therefore, it's important to understand that a digital shelf can come in many forms. Search results, product pages, and descriptions are all different forms of a digital shelf.

Why it is important?
It's important because it determines whether the customers will or will not find your product online.

Hence, a digital shelf is a way you communicate with your potential customers and showcase your products. Every customer journey starts with researching the products, so you want to communicate with prospects at that precise moment.

A higher position in search results will increase your product's visibility, and having quality content on the product page will increase your sales. Yes, you're right – in that way, digital shelf helps improve both brand awareness and sales.

However, bear in mind that digital shelves and in-store purchases can still be very connected. Research shows that before visiting the physical store, around 69% of customers use their phones to investigate the products, or to read a review. People are often embarrassed to ask for help from sales assistants, so they more often decide to find the needed information online.

The fight for customers' attention has intensified – what steps can you take?
As eCommerce becomes more competitive, so does the digital shelf, especially during and after the pandemic. With so many stores fighting over the same customers, having a quality product is just simply not enough. It's time for brands to step up their game.

To help you with that, we've prepared a few tips.

1. Understand customer shopping habits
Everything starts with the customer. Many things can change in the eCommerce industry, but this one is not one of them. Your first and foremost task is to understand the customer.

During these pandemic years, customers learned to look for flexibility. Hence, pay close attention to their shopping habits. Are they ordering more single or bundle products? What's their first option – shipment, or collect-in-store?

But, before they make the purchase, you'll need to catch their attention. In other words, it's crucial to optimize your customer journey. We'll explain to you how to achieve this in the lines below, but for now, it would be useful to enrich your content with CTA – a "Buy now" button, or maybe some explanatory video.

2. Maximize your products' visibility
Almost every purchase starts with an online search. And even though the "if you want to hide a dead body, do it on the second page of Google" sounds cringe and overused, it's still true. Nowadays, shoppers mostly don't even look further than the first page. Therefore, if you're not ranked on the first page, your customers will go to your competitors.

Did you know that more than two-thirds of purchases on Amazon happen on the first page results? Hence, a strong presence on the digital shelf is completely necessary.

Okay, but how do you achieve that? We have just one word for you – keywords. Although the answer is rather simple, the implementation can be far more complicated. It will require some experimenting, but conducting good keyword research is always a good start. Pay attention to the search volume and competition – tools like Google Keyword Planner can help you.

The next step is to optimize all of your content according to the keyword research. That means that your titles, product descriptions, meta descriptions, and images should contain the keyword that you're focusing on.

3. Incorrect product description or image
After explaining the previous point, this one becomes pretty clear. Search rankings simply depend on SEO and that's an indisputable fact. Around 30% of them abandon the shopping process if the product price, description, or image is incorrect.

If you think about it, it's not illogical at all.

Besides being faster and easier, why do all of us prefer online shopping?

We get to compare prices
We think that we can get a better understanding of the product features by conducting our research
That being said, customers fill fooled if you're offering them wrong product descriptions. They are looking for one thing, and you're proving something else. Doesn't make much sense, right?

4. Maintain optimum inventory levels of all products
What also affects your digital shelf is maintaining optimum inventory levels. There is nothing worse than catching the customers' attention, bringing them to click "Add to cart", and then receive an "Out of stock" message. You'll lose them then and there.

To avoid this you will need historical and current data – your inventory levels can't be based only on your forecasts.

When you understand customer demand, competitors' sales, seasonal trends, and short-term demand, you'll be able to predict demand and sales and optimize your inventory accordingly.

5. Addressing competitors' price changes
More and more competitors are emerging daily, so to make your digital shelf competitive, you need to analyze competitors' prices.

That's hardly impossible to do manually. With so many players on the market and so frequent price changes, trying to track it on your own is a mission impossible. That issue has been addressed by price monitoring tools a long time ago. Price monitoring tools are meant to help you get a better overview of your customers' prices and strategies. You can track only one competitor or a couple of them, monitor their prices in different frequencies, and receive a notification when the price change occurs.

By doing so, you'll be able to optimize your prices accordingly. Many of those tools offer various reports that are meant to help you understand the market situation.

6. Online promotions – do it correctly
Alongside getting the prices right goes knowing how and when to start with the promotional activities. Besides the usual times such as holidays, Black Friday, Cyber Monday, and Valentine's Day, it would be wise to try out other promotions as well.

For example, first-time orders or cause-based offers (where a certain % of profits goes to charity) are always interesting. To make the deal a total knockout, you can define special promotions for the most loyal customers.

By thoughtfully planning promotions, the chances of your digital shelf against your competitors will get higher. As we mentioned above, automated price monitoring tools can help with setting the right promotional price strategy by analyzing your competitors' actions. 

7. Customer reviews are necessary

Regardless of how good your marketing activities are, there will always be customers who find it untrusty and commercial. That's where customer reviews come into the picture.

Customer reviews, both negative and positive ones, are the core of your online reputation management. Dealing with reviews is completely necessary because they represent modern word-of-mouth impressions.

Customers rely on other customers' reviews as an indication of their experience with a certain brand. Many negative reviews discourage customers from buying and keep them looking for other options.

Also, having no reviews can be damaging for your business. Are you aware of the fact that products that have 5 and more reviews have 270% more chances of being selected?! Customers are also paying attention to how agile you are when it comes to responding to online reviews. Make sure not to neglect that segment.

Customer feedback can help you improve your digital shelf because customers tend to point out the strengths and weaknesses of your products. Those are great guidelines for the future.

Conclusion

The digital shelf is definitely your best ally for winning the eCommerce market. Even though it might seem overwhelming, the effort won't be in vain. Improving your digital shelf will make an impact on your whole business – brand awareness, market presence, and sales. Therefore, brands and retailers need to invest more in analytics coming from the digital shelf – it would be worthed!

Are you using a digital shelf? We can wait to hear about your experiences!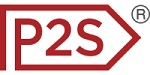 About Price2Spy
Price2Spy is an online service that provides comprehensive and suitable solutions for eCommerce professionals including; retailers, brands/manufacturers and distributors in order to stay profitable in the current competitive market conditions. If you want to learn more about what Price2Spy can do for your business, please start your 30-day free trial.