Reading Time:
5
minutes


Nowadays, coming up with something completely innovative in business really does seem like a daunting task. So, your train of thought should be different – it is not always necessary to try to be innovative, but instead to think of ways to connect with the existing customers. Why this connection is so important? One of the main reasons lies in the fact that connecting with your customers on an emotional level means that they are more willing to recommend you. With the relocation of business mainly to the Internet, opportunities for this are even wider. Naturally, this brings up the question of how to do this? How do you attract new customers and keep the old ones? Well, you use marketing, more specifically eCommerce marketing.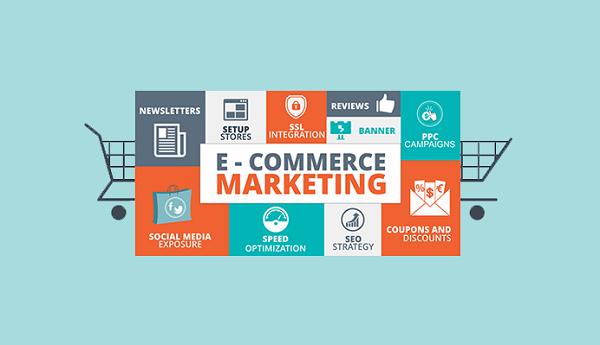 Get to know your customers
Ecommerce marketing means using online channels to promote your e-store and products to customers. The end goal is to help you sell more. But, what does it exactly do? Well, it drives more traffic to your online store and helps you convert that traffic into leads and those leads into sales. In order to do this, you need to know your targeted audience and then to decide on a relevant strategy. Based on their characteristics you'll choose some of many available marketing channels. There is no need to waste your time and energy in using all the channels at once. You can always start with a few of them that you find as most relevant. After you find your way around with those, then you can think of adding some more if necessary.
1. Connect with your customers on social media
Let's start with the most popular way of making use of eCommerce marketing – using social media. Engage with your customers on social platforms such as Facebook, Linkedin, Twitter, and Instagram. However, there are a few things that have to be put into consideration. First of all, maybe you don't need to use all of those platforms. You'll come to that conclusion if you do the first step of your eCommerce marketing investigation correctly – get to know who your customers are. Not every business is suitable for every platform, and your targeted audience doesn't need to be present in all possible channels. When you become sure of where and to whom do you need to present your business, the next step is to work on your social presence. In the beginning, this might seem like an easy task, but as time passes, you'll see that it will require you more and more time and consistency. Having consistency is one of the most important things when it comes to engagement on social media. Whether you are just sharing relevant articles, writing your one, or doing something else, it is important to do it regularly. You can not post something and then just disappear for months, or not be responsive to your clients' comments or inquiries. Another important thing is to investigate when is the right time to post something on a specific platform. For that purpose, you can always use analytics that will also give you an insight into which eCommerce marketing strategy is performing the best.
2. Content marketing
When you aren't a pioneer in your industry, you might think that everyone has already told everything that needs to be told, and that there is nothing new to add. But, that is not completely true, and you should not neglect this kind of connection with customers. There is always something that you might be able to explain better than your competition, or in a more engaging way. Nowadays, when knowledge (academic and non-academic) is so multidisciplinary there is so much space for you to shed some new light on a topic if you approach it from a different perspective. Of course, your blog doesn't need to be always like this. You can always use it for informing your audience about companies upcoming events, or sharing some new information about new projects. Also, having a blog is completely connected with your activities on social media, so as you can see, there are plenty of ways to incorporate different tools into your eCommerce strategy. Besides writing a blog, you can also include some video content if it seems relevant – for example, show different ways of using the product, and by that increase customer satisfaction.
3. Search Engine Marketing
Search Engine Marketing (SEM) includes two types of search results – organic (Search Engine Optimization – SEO) and paid ones. SEO relies on your ability to optimize the content according to the current Google algorithm, while paid results can be pay-per-click (PPC) campaigns, display campaigns and other types of ads where you paid for your position. Knowing that the main purpose of Search Engine Marketing is to improve the overall position for the brand on some search engine (e.g. Google). The purpose of these campaigns is that a potential customer sees the link to your page when he searches for some specific terms that match your campaign.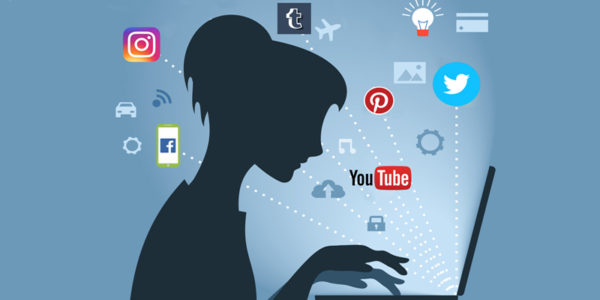 4. Use Email marketing
One of the oldest forms of eCommerce marketing is email marketing. Yes, it sounds oldfashioned, outdated. But believe it or not, it still works. If done right, email marketing will help you build long term relationships with your loyal customers. What is different in email marketing today is that email can automatically be sent to people on your email list. You can use lead generation software to build this list and get more leads for your email marketing efforts. Automated email would be sent after a certain trigger such as joining your list (welcome email), shopping cart abandonment (remainder), buying a product (recommendation for a complementary product), etc. Did you know that, according to Marketing Land, "Personalized emails deliver six times higher transaction rates" but for some reason, only 30% of the companies use them? Personalization is important, and at the same time not so difficult to achieve. You could, for example, personalize the subject line and also address the receiver by his first name. Another possibility is to use the personal data that you've gathered so you can inform your customers when there are discounts that they could be interested in, or just to wish them a happy birthday.
5. The importance of having a good About Us page
As important as it is to get to know your customers, getting them to know you is equally important. Companies often think that in terms of eCommerce marketing About Us page is not so relevant. If their About Us page is boring, then they are probably right when thinking that they are irrelevant. Providing a good background company story can be so beneficial. About Us page is your space to share your vision, causes that you care about, why are they important to you and so on. You could always use it to present your team members and in that way make a contribution to reaching a higher level of personalization.
Even though the end goal in all marketing fields, including eCommerce marketing, is to sell the product, it is not the only aim that should strive for. One of them also needs to be creating a long-lasting relationship with the customer. That is impossible to achieve if you don't make time to create a proper eCommerce marketing strategy. By using the right approach, you'll show your customer's that you listen to them and that their needs and comments are important to you. Then, you are on a great path to turning them into loyal customers.
Which of the eCommerce marketing tips mentioned above do you find as most important? Feel free to write to us.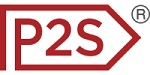 About Price2Spy
Price2Spy is an online service that provides comprehensive and suitable solutions for eCommerce professionals including; retailers, brands/manufacturers and distributors in order to stay profitable in the current competitive market conditions. If you want to learn more about what Price2Spy can do for your business, please get a personalized free demo or start your 30-day free trial.