Factors to consider when implementing everyday low pricing
Everyday low pricing – sounds like every customer's dream come true. Which customer wouldn't want to have lower prices over the whole year?!

Even if you're not so into pricing strategies, we're sure this sounds like a very tempting offer from a customer standpoint. But, the logical question is why retailers and brands would offer low prices daily.

There must be some catch, right?

What is everyday low pricing (EDLP)

As the name suggests, everyday low pricing is a pricing strategy that offers customers low prices throughout the whole year. In other words, customers don't need to use special discounts or coupons – certain products are always offered at a lower price.

Understandably, this can be an important obstacle for small businesses, therefore this strategy is mostly used by the largest retail chains. In fact, one of the first to test it out was Walmart.

But, implementing an everyday low pricing strategy isn't easy even for the biggest players. It requires serious market analysis and an in-depth understanding of customer behavior.

Like any other pricing strategy, everyday low pricing has its pros and cons.

Advantages of everyday low pricing strategy
Probably the most obvious advantage of everyday low pricing is sales increase. Regardless of their budget, no one wants to miss out on a good deal if there's an opportunity for it. Thus, customers expectedly buy more.

However, this increase in sales differs from the one happening during promotions.

Promotions are taking place only a couple of times a year, therefore, they create variations in the sales volume. Yet, with everyday low pricing, there's no abrupt increase, but stability. Demand is almost never going wild which enables retailers to have better demand forecasting.

Not having to constantly change prices go hand in hand with another saving – marketing costs are lower. When retailers are offering special promotions, they need to market them heavily and inform their customers about them. This also means promoting only a couple of products that will be offered at a lower price. However, with everyday low pricing, there is no need to divide products into separate categories and market them differently.

Besides lowering costs, this pricing strategy helps with better time management. Employees will not constantly be busy with changing the product prices both in online and offline stores.

So, it's clear that retailers can benefit from this pricing strategy, but what about the customers?

Can customers benefit too?
We can all agree that the lower price is the main benefit. But, what does a lower price actually mean?

Besides saving, with everyday low pricing, customers feel less concerned about price changes. They know that the prices will always remain the same, so there's no need to stock up on products during promotions or to be worried about finding the product at all. Customers simply don't have to be on a constant alert for discounts.

Furthermore, that creates a sense of familiarity. Customers become more loyal to a certain brand or a retailer when they continuously shop at the same place. All this results in higher brand engagement. Satisfied customers are more likely to repeat purchases and tell their friends and family about the great price that a certain retailer offers.

So far it seems like a win-win situation for everyone. There must be some disadvantages to everyday low pricing, right?

Are there any drawbacks?
Lower prices mean lower profit. And, another thing that can lead to lower profit is the fact that lower prices can often be connected with lower quality. Therefore, the price can very much influence the brand image and the customer's perception.

That brings us back to the beginning of this article. We said that the crucial factor for implementing everyday low pricing is knowing your customers and the market in general. The fact that you'll not be changing the prices constantly, doesn't mean that you won't change them ever. Moreover, how will you determine what low price would be beneficial for your business?

The answer lies in knowing and understanding your competitors. Both retailers and brands need to be aware of what's going on in the market and adjust their pricing strategies accordingly. One of the best ways to do it is by using price monitoring tools. If you haven't considered that option yet, we strongly encourage you to do so and see for yourself the transformation that your business will face.

Price monitoring tools are one of the best ways to overcome all the obstacles that any pricing strategy can create.

Learning from good examples
As we said, big retail chains are usually the ones that are using everyday low pricing. One of the first ones to start with it was Walmart.

Walmart offers its customers low prices all year round. Although their competitors may have a better offer in terms of higher quality products or a wider assortment at a certain moment, Walmart manages to stay on top. When customers are faced with a choice between relatively very similar products, they'll choose the cheaper option. And when they know that they can always find that cheaper option in a certain place, without chasing discounts, shopping at Walmart becomes a habit.

Another good example is Tesco. This UK retailer started implementing this pricing strategy in 2016. Tesco, like Walmart, strengthened its relationship with customers with this move.

Apart from these two retailers, numerous other companies have opted for everyday low pricing.

Conclusion
It seems that customers have never had more choices. The choice to choose which products they want, where and from whom to buy them, but also at what price. Retailers who opt for the everyday low pricing strategy are actually choosing a business model that connects them with customers on multiple levels. It creates trust and a sense of stability.

Have you thought about implementing this strategy? Do you have any suggestions so that even smaller businesses could benefit from it?

Share it with us, we are waiting for your answers!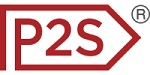 About Price2Spy
Price2Spy is an online service that provides comprehensive and suitable solutions for eCommerce professionals including; retailers, brands/manufacturers and distributors in order to stay profitable in the current competitive market conditions. If you want to learn more about what Price2Spy can do for your business, please start your 30-day free trial.