8 Actionable Ways to Increase Your Customer Lifetime Value
There's a huge amount of marketing strategies out there, particularly for those of you with an online presence. They all have their benefits, and no doubt you've chosen your favorite platform to run with and set up a relevant domain for your website. For example, using an AI domain name has become increasingly popular among tech companies to highlight their focus on forward-thinking technology.
But how do you know if they're working or not?
Enter, customer lifetime value.
If you haven't been calculating this important figure yet – where have you been? It puts a number on the value of your customers, analyzing how much they mean to you and your business over their lifetime. It basically lets you know if those marketing campaigns have actually been effective.
Though it may sound interesting, knowing your customer lifetime values can also be a crucial step for upping revenue as well as increasing opportunities for your business. In short, it's a vital weapon in your client engagement strategies arsenal. It can be easy to fixate on pulling in new numbers, but knowing how to create and retain loyal and happy customers shouldn't be overlooked.
Knowing a customer's lifetime value is undeniably important. It allows you to increase focus on more engaged customers as well as work out strategies for the stragglers. Ultimately, reducing your customer acquisition costs as your existing customers continue to spend with you, making your marketing strategy as efficient as possible.
So what can you do to keep your customer base content and coming back for more?
Stellar customer support
Sounds obvious, doesn't it? What company doesn't want to provide excellent customer support?
But you'd be surprised at just how important this is. For instance, a Salesforce study noted that 91% of customers would purchase from a company again after a positive experience. Beyond this, an impressive 78% of those surveyed would forgive a company for a mistake they made if they experienced good customer service (see link above).
These are not numbers you can ignore. The bottom line is, excellent customer service is key to retaining customers.
High-quality customer support is important no matter your trade. Even if you work in an industry like logistics, customer service can make or break your business, so it's important to invest time and energy here. Offer customers a wide-ranging and convenient omnichannel experience, and watch them keep on coming back.
Customer feedback
Leading from this, learn to actively seek out what customers think of your company. There are two ways you can do this.
A Net Promoter Score survey is a quick, one-click questionnaire that asks users if they would recommend your business to a friend or coworker. You won't receive any in-depth data to work with, but you'll get an immediate and overall understanding of customer satisfaction levels. Essentially, it gives you a great baseline to build on, and positive results provide invaluable marketing content.
A Customer Satisfaction survey runs much deeper and asks more involved questions. Don't be afraid to dig deep, with questions concerning satisfaction with the product, the company, customer service, and overall experience.
A well-thought-out survey can provide you with a goldmine of information, with customers telling you exactly what they want. Granted, you won't be able to implement every suggestion, and not all options will be viable. But feedback can highlight obscure pain points or pitfalls that you might not otherwise be aware of.
Surveys take the guesswork out of customer lifetime value. If you're not already using them, then you're seriously missing out.
Cross-selling and Up-selling
The simplest and most time-honored technique of sales and marketing.
Cross-selling involves offering complementary products to that already purchased. Up-selling means providing an upgrade; presenting the customer with a better version of what they previously bought.
For being so simple, this technique can easily go wrong. Customers don't want to feel exploited or hassled, so it's crucial, to be honest, and authentic when implementing this strategy.
Make sure you're offering products or services that genuinely boost the value of the original item. Even better, establish that you're dealing with the type of customer who is interested in upgrades. Customer analysis data can work wonders here, so you know what information to direct and where.
It's much easier to sell to existing customers than it is to draw in new ones. So take advantage of this fact and lead your customer by the hand along the proverbial yellow brick road.
Loyalty programs
A loyalty program is almost as ubiquitous as the up-sell. It can also tie in nicely with subscription services (see point 6).
Your options here are endless. Can customers gain points over time simply by purchasing from your company? Are gift cards up for grabs, or do you offer discounts over time? What about freebies for die-hard customers? Black Friday and Cyber Monday are two of the most revered days in this domain and another opportunity to reward your loyal customers. It's a chance to offer exclusive deals to existing customers, alongside your other promotions, showing how much you value them.
The bottom line is, to make it fun and rewarding to engage with your company. Customers love to feel valued, and recognizing loyalty is a great way of doing so. With the current economic climate looking dim, to say the least, this is a great way to lighten the mood and improve customer engagement.
Annual billing
Annual billing, as opposed to its monthly counterpart, is great for your business. It makes it easier to track revenue over time and is an easy way of locking in customers to your business.
But what's in it for the customer? You need to offer something in return for the lost flexibility.
Naturally, you offer a discount – 10-20% is standard across most industries. It might seem contradictory at first to prefer annual billings over monthly if they result in less income. But overall, this long-term option can actually help to reduce churn, as customers feel more settled with your company. And we all know that less churn equals higher revenue.
Subscription services
Perhaps your product isn't suited to an annual billing service. Fear not, there's an option for you too.
Providing a subscription service is a fantastic way to lock in customers, as it offers seamless convenience. This strategy can work with many different products, from the obvious – such as coffee beans or meal prep delivery – to the more niche – such as bespoke candles.
Subscription services also work well as part of a direct-to-consumer marketing strategy. If you normally rely on other businesses or retailers to advertise your product, subscription services can offer customers a more convenient and potentially cheaper way of accessing your product.
Of course, managing a subscription service can be resource-intensive, but there are a number of subscription management platforms available to help you launch and grow your subscription business — such as Chargebee, the number one subscription management and recurring billing software for e-commerce businesses.

Customer success platform
It's time to briefly turn inward. This technique is all about collecting data to analyze your customer's journey with your business.
A customer success platform is your one-stop tool for collating and tracking customer success metrics. It is crucial for analyzing and improving customer lifetime value.
Data such as average revenue per customer, churn rates, customer lifecycle stages, and more – all these numbers will be at your perusal in an instant. This can help you create a customer roadmap, which is essential for understanding what service or product to offer your audience and – crucially – when to do so.
This data can be invaluable for how you consequently allocate priorities at work, as you figure out what areas need to be focused on to achieve even higher customer satisfaction.
Email marketing
With a functioning customer success platform, you'll have all the information to tell you exactly where your customers are in their purchasing cycle.
This type of information is invaluable when it comes to this final step in enhancing customer lifetime value – namely, using email marketing to keep customers connected with your business.
We all expect a more personalized touch, in today's often globalized and impersonal world. By using customer metrics to segment folks into different email lists, according to their needs and wants, you're letting customers know how important they are to you.
Moreover, using email to touch base with customers keeps them involved in your business, even after purchase, allowing you to enhance brand awareness and heighten customer engagement. Email marketing is also useful for cross- or up-selling. Have you recently released a new product that complements a customer's recent purchase? Well, let them know!
It's not enough, however, to simply send out emails and hope for the best. By focusing on hitting those all-important KPIs, like open rate, click-to-open rate, and conversion rate, you'll soon be turning emails into all-important sales and revenues.
Happy customer, happy business
Now you know the best ways to keep your customers engaged, content, and loyal.
It can be easy to get bogged down in marketing strategies and optimal ROI techniques. But customer lifetime value is a great way to focus the data on what really matters – the customer. Doing so also leads you to endless data that can inform all those important strategies. So don't hesitate on this one.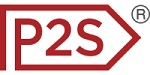 About Price2Spy
Price2Spy is an online service that provides comprehensive and suitable solutions for eCommerce professionals including; retailers, brands/manufacturers and distributors in order to stay profitable in the current competitive market conditions. If you want to learn more about what Price2Spy can do for your business, please start your 30-day free trial.