6 eCommerce Marketing Strategies to Reach More Customers
Retailers who operate their businesses online today have a variety of options at their disposal for boosting brand recognition and sales. Common and well-known methods of accomplishing this goal include content marketing and maintaining profiles on various social media platforms. Some of them are not as important as A/B testing and SEO plugins.
Anyone who operates an online retail store thinks about a few distinct strategies at the same time in order to increase their chances of becoming successful.
Keeping up with new and developing technologies is a great method, and an analytics platform like MonsterInsights may assist you in keeping track of the results of your efforts to achieve this goal.
Retailers who engage in eCommerce should also consider marketing strategies that go beyond a company's website. Although most of these look at the operation of a website, a few take place off of it yet are just as helpful; read on to see:
Make Sure There Is Interoperability Between Different Platforms
More than half of all traffic on the internet comes from mobile devices. That is why you should begin your marketing plan by placing a significant emphasis on how well it is compatible with a variety of platforms.
Whether the customers access the site from their mobile devices or desktop computers makes no difference. They must have a flawless experience when utilizing the site. In addition to this, it lays a solid groundwork for any future mobile marketing activities that may be undertaken.
Imagine running an SMS marketing campaign without an eCommerce website compatible with mobile devices. It would be detrimental to its performance because a sizeable part of SMS readers would navigate straight to the platform from their mobile devices when this occurred.
Mobile marketing has far too many advantages for it not to be incorporated into your overall plan. The most essential ones are:
You can run advertisements on mobile apps, mobile games, SMS marketing, social media, and email. Other marketing channels include social media and email. Because of all the technology packed inside smartphones, it is now possible to create targeted marketing efforts that result in higher conversion rates from leads.
Customers that are physically present in a certain area can be targeted with location-based marketing campaigns by businesses through the use of geofencing technology. This strategy can potentially increase the number of times a person visits your store when they are in the area.
Tracking the efficacy of mobile marketing is uncomplicated and provides a smooth experience. You are able to determine which strategies are successful and which ones are not, thanks to the abundance of tools that are currently available. Make use of the data to improve marketing channels that are not functioning well.
Ranking priority — Google is now using mobile-first indexing, which means that the mobile version of your website is more significant than the desktop version. A website that is optimized for mobile use will help you achieve a higher ranking.
Different types of advertisements – Experiment with different types of advertisements, such as banners, interstitials, training videos, or native advertisements. You will be able to monitor which types of advertisements bring in the most clients for your business.
Because of these numerous advantages, your eCommerce systems must always operate without a hitch.
Enhance your E-mail Campaigns
It is not sufficient to merely collect a large number of email addresses. After that, you will need to send valuable emails frequently for the channel to be an effective eCommerce marketing activity. If you want, you can opt for help from email deliverability tools like Sendlayer.
Several events are appropriate times to send emails to your subscribers, emails that they will truly appreciate receiving:
As soon as a consumer completes a transaction, you should send them a welcome email. For example, when you buy a product from the Zomasleep website, you receive a welcome email that gives an overview of their product and other customer-related information. You can even revert to this mail if you have any questions or queries regarding your purchased product. Have fun!'
Offer promotional codes that are special as well as gifts
Sending out regular newsletters to subscribers is a great way to keep them up to date on the latest discount offers, product suggestions, and, when relevant, company news
It is important to provide clients with relevant content so that they can get the most out of the products they have recently purchased
To encourage self-gifting over the holiday season as well as gifting to others, run a BOGO promotion just in time for the holidays and remind customers of a pending cart with abandonment reminders from Cart abandonment reminder tools like Pushengage
Express your gratitude to your most valuable customers. Send them a handwritten note expressing your gratitude for the business they have given you
Get people's opinions. Ask customers who browse your website but do not make a purchase for feedback on their experience and suggestions on how you can make it better
Identify Your Target Audience
Know your customers inside and out if you want your eCommerce campaign to be successful. You must have a solid understanding of your "ideal consumer," as this will allow you to tailor your marketing strategy and channels appropriately.
In a single sentence, explain who it is that you are trying to reach. For instance, if you offer organic baby food, you could state something like, "Our target audience is affluent young women of this country who are health conscious and want to feel good about what they feed their babies."
You will not be able to avoid thinking about the people you are serving and the manner in which you are serving them because of this activity.
Depending on the products or services you market, you may have more than one target audience segment. If you are in the business of roasting coffee, for instance, you may sell your product both directly to consumers and wholesale to coffee cafes. You should make an effort to limit the size of your target audience as much as you can while ensuring that you do not exclude any important categories of customers.
Keep Your Website up to Date
Even if you don't mean for it to, the storefront of your eCommerce store conveys a great deal of information about your company. As a result of this, it is essential to ensure that the appearance of your website is pleasing to the eye. Carry out some investigation into the most recent developments in graphic design, and if necessary, give your website a makeover with a website builder like Seedprod.
This is of utmost importance in the event that the appearance of your eCommerce website has not been modified for a considerable amount of time. Regardless of the security measures you take, having a website that appears antiquated can cause visitors to worry about the site's safety and even give the impression that you are trying to commit fraud.
If the rest of the website seems sketchy, even having the most competitive prices or the highest level of site security is meaningless. For this reason, you must leave a positive first impression on first-time visitors.
Boost and Improve Your Product Pages
The process of improving a website to enhance the number of sales and conversions that occur on that website is referred to as conversion rate optimization or CRO, and it is done with the help of various tools such as Optinmonster. The application of CRO will assist you in locating issue spots on your website.
Where do you see the greatest drop in sales? Who is leaving, and why are they leaving? What are some of the steps you can take to make up for those lost chances? This procedure involves conducting qualitative and quantitative research to provide you with an all-encompassing and objective picture of how conversion-focused your website is. Whether you work on eCommerce PPC management, email newsletter marketing, or any other promotional campaigns, your product pages need to look good and unique.
After you have completed your research to determine the obstacles and opportunities, you will be able to formulate hypotheses according to customer satisfaction guides and run testing to see which strategies result in the highest number of sales.
Make Requests for Comments and Ratings
In the realm of e-commerce, making a fantastic first impression is crucial. Some estimates suggest that 84% of consumers trust online evaluations just as much as they would if they came from a friend. This one piece of evidence is sufficient to demonstrate why requesting feedback on the quality of your services is essential.
Once a user visits your website, the greater the number of reviews, the more trust they will have in your business. They will have a favorable effect on your conversion rates, which will increase the number of consumers. You can also use tools like Trustpulse to increase your social proof and reviews to boost your sales conversions.
Product reviews are the word-of-mouth marketing equivalent found on the internet. Make use of them to demonstrate to everyone how satisfied your clients are.
Make Enticing Offers
Incentives are a great way to separate yourself from the competition and offer clients the push they require to purchase from your company. Free shipping should always be offered if it's at all practicable. Customers now expect that Amazon will meet their shipping needs, regardless of the quality of Amazon's service in the past.
In addition to it, additional incentives include things such as:
Discounts that are not found elsewhere
BOGO (buy one, get one free)
Preview/trial of upcoming items and services
A promise of refund, no questions asked (for eg. if you buy a memory foam mattress and are not satisfied, you can ask for a refund)
All in all, the process of eCommerce is never a one-size-fits-all approach. Each business has to go for a combination of various strategies to ensure success in this volatile market. But once you recognize the potential of your service to promote engagement, eCommerce will only upscale your business.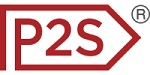 About Price2Spy
Price2Spy is an online service that provides comprehensive and suitable solutions for eCommerce professionals including; retailers, brands/manufacturers and distributors in order to stay profitable in the current competitive market conditions. If you want to learn more about what Price2Spy can do for your business, please start your 30-day free trial.