mCommerce: How mobile commerce is changing the way we do business
One of the most popular shopping channels whose popularity abruptly took off would be mobile commerce (mCommerce). If eCommerce has already shaken the whole industry from the ground up, one might ask is there anything new that the tech world would be able to offer and even more, to have such an impact? The mCommerce might just be the answer.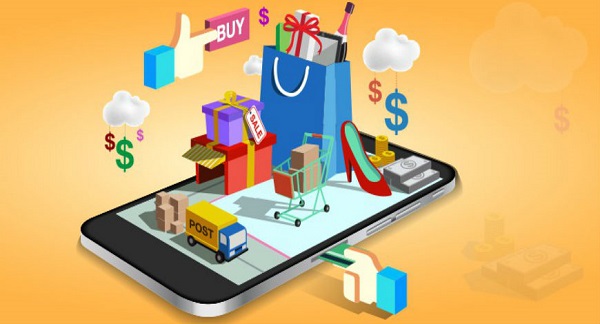 What is mCommerce?
mCommerce represents online transactions that are made using a device such as a smartphone or a tablet. The term "mCommerce" was coined by Kevin Duffey, the CEO of the Global Mobile Commerce Forum, in November 1997. A year later, in 1998, in Finland, mobile ringtones were the first products sold over mobile devices. Since then, it took only two years for mCommerce to become a worldwide famous trend.
Nowadays, this concept becomes a necessity.
By the fast-paced lifestyle that we all have, it was only a matter of time when the consumer would want to make online shopping even more accessible. Searching and buying products by a mobile device are simple and fast— the words that consumers are most likely to use for depicturing their positive shopping experience. Knowing that it's not surprising that mobile commerce is one of the most popular and used shopping channels. To confirm this fact, during last year US shoppers alone spent $208.1 billion via mobile, or in other words 39.6%  of total retail eCommerce sales.
In response, companies did some serious investments in this area – from providing a better optimization of their sites (to make them usable for mobile devices) to create their apps. However, it is utterly surprising how many websites are still not adjusted to this shift especially knowing that 60% of all traffic comes from mobile devices. If your site is already optimized for mobile devices than it is possible that you didn't see much a difference, but for those whose site isn't, lots of problems have occurred.
When Google introduced this concept of mobile optimization, many of the sites failed and it becomes obvious that changes must be made.
If you are still not fully familiar with the importance of mCommerce or where it could be used, keep reading to understand why no online purchase looks the same as the other and why only having a website nowadays is not enough.
What is so special about mCommerce?
If already enabled online shopping, what difference does it make from which device? It does make a huge difference and again in terms of customer experience. According to Mobify (a mobile commerce and engagement platform), 30% of mobile shoppers will abandon the transaction if the experience is not suited for mobile devices. 57% of customers stated that they would leave the website if they have to wait there more than a few seconds for a page to open.
Let's picture that through a few examples.
If you are with some friends in a coffee shop talking about making some purchase you are most likely to start searching through different websites. Of course, this would be done by a mobile device and if the site can not be opened properly or if it is very slow, you'll go to the next one. Also, if you have to do some urgent payment that can not wait until you get a hold of your computer it would be a huge inconvenience if a website doesn't perform well.
Is mobile-friendliness more important than SEO?
To date, companies have more or less realized the importance of SEO optimization. If optimized correctly, people searches can be easily directed to your site. However, SEO optimization was mainly focused on content and now the situation changed. Nowadays, if a site is not mobile-friendly it will automatically be ranked lower in search results.
Why is that happening?
Well, Google has recognized that the customer experience is significantly lower if the optimization is not done properly. For a customer using a mobile device, this means easy navigation, speed, and overall proper site optimization. From a company's perspective, this means that it doesn't matter how good their products or services are if their website is not correctly optimized for mobile devices.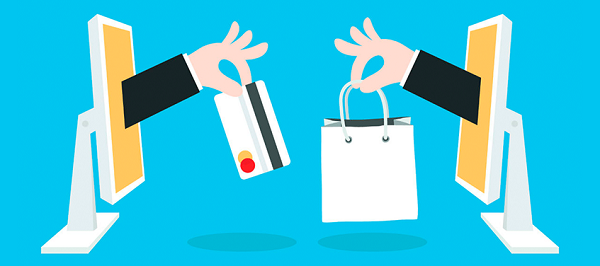 Some companies could be mentioned here in terms of learning by example. One of them could be Nike.  Having in mind that their main targeting group is younger people it makes sense to make everything very minimalistic yet alluring. These customers don't have time or will to wait until the page loads or to go through a few pages until they can buy the wanted product. Because of that, Nike kept it simple. There are big and clear pictures of the product, a very short and concise copy, and price. Another good example might be Lush, where we can see a similar case as with Nike. They offer a picture, price and the option to buy the product by staying on the same page.
In mCommerce you are not only competing with other websites but instead with high expectations from the buyers combined with the number of distractions coming from notifications on social media and the lack of your customer's patience.
Types of mCommerce 
To understand the future of mCommerce it helps to know what types of transactions it features. This is important because it asserts the diversion of the market and shows all the areas in which mCommerce can be used. One of the main features that we have already covered is online shopping. However, some other important ones need to be addressed too, such as mobile banking and mobile payment.
If you still are not using mobile banking, then those who do would most probably say that you don't know what are you missing out. And what that is? For one, you get the opportunity to have all your payments on the palm of your hand. Everything can be done in a single device – money transfer and account check. In comparison with going to the bank, the difference is obvious. You don't have to wait anymore in an endless queue and banks, on the other hand, get to minimalize the transaction cost because of the reduction of people needing to visit their bank branch.
The only downside seems to be the fact that you can not withdraw any physical cash using mobile banking. But, having in mind the route in which mCommerce is headed, this issue might not represent any inconvenience in the future and the reason for that lies in mobile payment.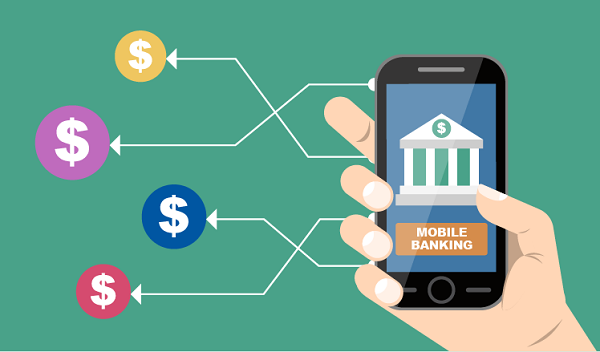 Mobile payment is a feature that allows payments without using a credit card or cash. The rise of applications that enable this kind of payment (such as PayPal ) is providing consumers with easy access to payment systems. As mCommerce has developed, mobile payments are quickly becoming widespread throughout the retail industry.
There are online stores that even offer some points for using this kind of paying method which you can later use in some form of discount.
Security threads in mCommerce
You can say that all mentioned above sounds nice, but that you don't feel so safe with putting your personal and financial information out there on the Web. To some extent you are right. The mobile platform is operated on a platform for radio frequency, thus it might be a subject of hacker attacks.
The consumer has all the right to be concerned about how much information is safe to distribute to the other party involved and they are aware that everything that they put online is available for abuse. Maybe one of the most important security limitations when it comes to mCommerce is related to the trust system.
Trust system provides both parties involved in the transaction to lower (not to eliminate) the risk. In the case of mCommerce, though, the security system works something different. Here, security can be obtained by using some different methods, such as authentication, confidentiality, non-repudiation, integrity, and attestation.
Authentication provides that no third party can misuse the identity of the two parties already involved. Confidentiality refers to security issues when it comes to data that is being sent between two parties – it must not be available by some third party.
The third method, non-repudiation means that the message sent from the sender to the receiver can not be rejected or dismissed.
The next method is integrity. Integrity means that the content of the arrived data must be the same as the one that was present at the beginning of the transaction.
Ultimately, the last, but not the least method – attestation means that a party can witness for the reputation of another party to build a network of trustworthy partners.
In Conclusion
After everything said above, it should be more clear why businesses can not overlook the future of mCommerce. Smartphones have become an essential part of our everyday lives, and because of that browsing and buying via a mobile device is bigger than ever.
However, some conditions need to be fulfilled to make the mCommerce a pleasant experience. The core one is site optimization because it represents the base of every further step. Also, even though the mCommerce facilitates consumer's life in many ways, there are still some flaws that must be taken into consideration in the future, and the main of them being security.
What are your thoughts about the rise of mCommerce? If you have some interesting observations, we would be glad to hear more about it in the comments below!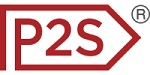 About Price2Spy
Price2Spy is an online service that provides comprehensive and suitable solutions for eCommerce professionals including; retailers, brands/manufacturers and distributors in order to stay profitable in the current competitive market conditions. If you want to learn more about what Price2Spy can do for your business, please start your 30-day free trial.