Price Monitoring Tool – 7 Reasons To Use It
One of the most popular terms in the eCommerce world is a price monitoring tool. While some cannot imagine the functioning of their business without such a tool, others are still skeptical and consider whether they need it.
If you are in doubt about whether you need a price monitoring tool or not, take a look at the following 7 questions. They are very important for your business and maybe could change your mind about price monitoring tools.

Is my competitor cheaper or more expensive than me?
The most obvious reason to use a price monitoring tool is to track prices. In addition to helping you track which competitor has lowered or raised the price compared to yours, the price monitoring tool can also provide other, much more detailed comparisons. For example, it is possible to group the results of price changes in several ways – by product, category, brand, or supplier.
There are many options – you can choose to monitor multiple products from the same website, and thus identify the pricing trends of certain product categories. That's easily achieved by selecting a couple of filters (filtering by product name, or category/brand/supplier).
Moreover, you can compare for example 2 competitor sites independently from your own website. This will help you to understand whether those 2 sites are monitoring each other and which pricing strategies they are using.
Of course, all this can be filtered by selecting a certain date range (daily, a couple of days, monthly, a couple of months, etc.)
How often has my competitor changed product prices in the last 3 months? What did those changes look like?
Price changes occur with varying frequency. For some industries, frequent price changes are common, while in others, prices change very rarely. If you are part of an industry that is prone to changes, it is necessary to be informed about them in time. There are businesses that change prices even on a daily basis, and if that change applies to several products, it is impossible to track it manually.
This is exactly what the price monitoring tool can help you with. In addition to being able to monitor price changes in real time, the price monitoring tool allows you to draw certain conclusions over a long period of time. It is very useful to have monthly or multi-monthly reports and in this way determine whether the competition follows a certain pattern when changing prices. In this way, you can conclude which products are the most important for your competitor.
To answer that question, price monitoring tools offer you a historical report option. With the help of this report, you will be able to see which products have changed price, whether they increased or decreased, and when and how often.
What is especially useful about this report is the fact that it enables you to follow possible MAP violations. All you need to do is select the product and the price monitoring period, as well as filter the competitor websites that you want to include in the report.
Which products were available at my competitor's yesterday, but not today?
Besides keeping an eye on the price changes, you should also pay attention to the assortment. If your competitor has run out of stock, that means that there's an opportunity for you to raise the price. Stock changes are not only happening during the holiday season, therefore it's important to be aware of them constantly. The changes can happen almost on a daily basis, so you should be prepared to react timely.
A price monitoring tool can offer you assortment coverage and different stock dynamic reports.
Stock dynamics report informs you about the products that change their stock status in a certain period. Thus, you'll be able to see which products have run out of stock, which are not available but got into stock, and which products had no availability change.
The assortment coverage report works in a similar way. It offers you to see the number of active URLs per website, therefore, you'll be able to see a precise number of products that your competitor has currently in stock.
I want to be alerted immediately when a competitor lowers the price below mine, for all products in Category X
The saying "time is money" is very accurate in the eCommerce world. If you don't react fast, you'll lose money, as simple as that. That's why it is extremely important to be aware of price changes. The price monitoring tool has the option to inform you whenever a competitor offers a lower price than yours. That's usually done by enabling alert emails where you get an immediate alert whenever a price change occurs.
That way you can secure the cheapest price on the market and stay competitive. Without the help of a price monitoring tool, it is difficult to notice such changes in time.
Show me all the products where I have enough room to lower the price (in order to increase sales) and keep the desired margin
There is no universal rule on how to be competitive. Sometimes you need to offer a higher and sometimes a lower price compared to your competitors. However, it is important to know when the time is right for either of these options. There are situations when profitability can be maintained (even increased) even if you lower the price of your products.
Price changes are part of your repricing strategy, and the right price monitoring tool can provide you with adequate assistance. With the help of a widget called Clever drop, you can be notified when it's the right time to lower the price of a certain product and thus increase your competitiveness. While analyzing the competitors' price changes, the price monitoring tool will identify if you're losing profit by overpricing your products.
Show me all the products where I am the cheapest, but I have room to raise the price and still remain the cheapest
This kind of situation is also possible. There is often room to increase the price, while still being the cheapest and thus increasing your profit. Similar to the previous case, this option is called Clever raise. Clever raise will show you whether you are way too underpriced compared to your next cheapest competitor.
Show me which competitor was the first to go undercutting the price
Although dynamic prices are not unusual, sometimes price changes can become dangerous. Price gouging can easily turn into a price war, and that is something that all parties should avoid. However, it is important to know who was the first to start cutting prices. In addition to being able to adapt to the change, you will also be able to see who, for example, violated the MAP policy (if the policy exists).
Conclusion
We hope that we have helped you to think more carefully about using a price monitoring tool. People often think that they know their business best and that there is no need for additional help from the outside. That's mostly true, but it's also important to keep up with new things and see how many benefits something can bring you. Most price monitoring tools offer Demo and/or Free trial periods, so you can try them without any obligation and see which one best suits your needs.
If you already use a price monitoring tool, why not share your experience with other readers? Have you also doubted whether you need such a tool?
We would love to hear your impressions.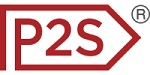 About Price2Spy
Price2Spy is an online service that provides comprehensive and suitable solutions for eCommerce professionals including; retailers, brands/manufacturers and distributors in order to stay profitable in the current competitive market conditions. If you want to learn more about what Price2Spy can do for your business, please start your 30-day free trial.