Reading Time:
4
minutes


Repricing, or a more popular synonym dynamic pricing is one of the most used terms in today's business. However, when you google this term, you'll find numerous posts, but very general ones. That's why we decided to be on point. Knowing how it works it's great, but you'll agree that it's equally important to understand where it can be implemented.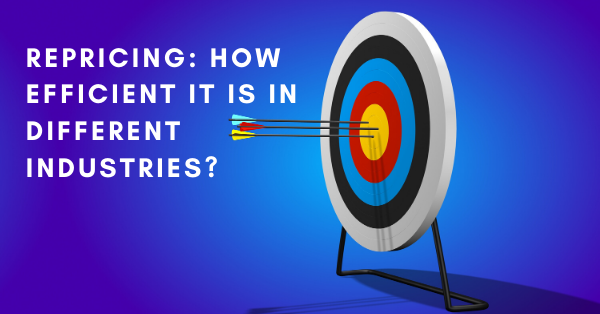 Is it really possible for completely different industries to use the same solution, aka repricing? The short answer would be yes. But why to risk it through your own example, when you can learn about it through the other ones? 😉
Let's see how efficient dynamic pricing is in different industries.
1. Repricing is a must in the eCommerce industry
This is a well-known fact, especially among retailers. If you are one, then dynamic pricing is definitely something to consider. It will allow you to be competitive 24/7 by constant price monitoring and price checks.
In case you like the numbers to do the talking, let us inform you about a few research.
According to Econsultancy during 2014, 22% of the retailers decided to give repricing a try. During the following year, that number has increased to 36%, and today is almost doubled. We at Price2Spy can also witness this since the number of clients who want to use this service is constantly increasing.
Did you know that Amazon changes its prices every 10 minutes on average? Quite fast, right? This wouldn't be possible without repricing strategy. Moreover, they wouldn't do it if they haven't seen a serious increase in gross margins. When they started using it, they saw a 27.2% sales increase from 2012 to 2013 year. Also, they generated over $44bn during that period only.
Another big retailer, Walmart, also uses a dynamic pricing strategy. Just to compare the same period – during that 2013, Walmart's sales have increased by 30%, even higher than Amazon! How impressive is that!

These pricing strategies also allow retailers to obtain more market insights. They can implement different price levels based on market trends. By doing so, they can find the optimal market price.

The fact that repricing shows great results in the eCommerce industry is not surprising. But, does the same thing happen in other industries?

Let's discuss that as well.
2. Repricing – The Sport's Industry Present and Future
Finding out how repricing works in the sports industry is very intriguing. Everyone is interested – from businesses to sports fans. The professional baseball team San Francisco Giants introduced dynamic pricing to the sports industry in 2009. Ever since the researchers have been showing interest in this unknown, yet promising pricing strategy.
Even though repricing was quite popular in the travel industry, in sports it was a relatively new concept. One of the reasons for that lies in the fact that sports directors were skeptical about the fans' reactions. In a Forbes interview, Russ Stanley, Managing Vice President, Ticket Sales, and Services, from San Francisco Giants explained their situation. As he said, the Giants organization was initially concerned that fans might not understand the concept. It turned out that the fans loved it!
Baseball turned out to be one of the best opportunities for implementing repricing. Compared with the NBA, they play twice as more games. More importantly, the venues are larger. The weather is also a very important pricing factor since everything is played outdoors.
We have another fun fact for true football lovers! Did you know that Bayern Munich was the first club to introduce repricing in Germany?
That became an interesting research topic for Christoph Breuer and Christoph Kemper. The demand functions for the model are estimated based on an evaluation of the ticket auctioning on ebay.de that occurred throughout the second half of the 2013/14 Bundesliga season. The results were very interesting. Fans' willingness to pay for the tickets was drastically higher than the current price. Moreover, their research has shown that a repricing approach is significantly more efficient than a fixed price approach.
3. How is dynamic pricing transforming the Travel industry?
Travel was one of the first industries to implement repricing strategies. Pricing within the travel industry is evolving to match customers' demand and willingness to pay.
When repricing started to become popular in this industry, it was mainly related to the distinction between business and leisure trips. Now there are many more factors that this industry considers when deciding on the pricing strategy.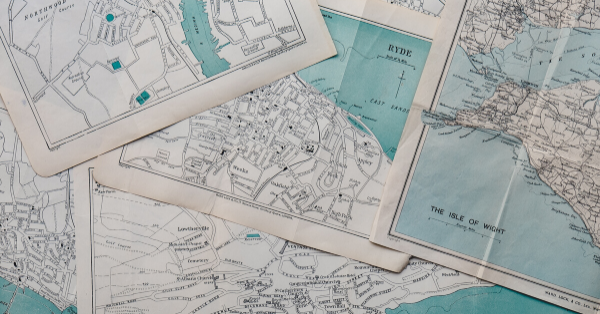 For example, they take into account things such as events and conferences, seasonal factors, overall route capacity, etc.
The differentiation between business and leisure trips still exists, but we can say that it's enriched. For instance, for a short leisure trip, the weather at different locations is an important factor and it's used to calculate anticipated demand.
That is called micro-segmentation.
Now there are dozens of micro-segments as opposed to five or ten which was previously the case. With repricing, the travel industry managed to provide an individual offer for each customer considering all the possible combinations.
Wrapping it up
As you can see, every industry can find a way of using repricing. There is really no reason why you shouldn't be a part of such a successful environment. The only important thing is to define the type of pricing strategy that is the most suitable for you. That task is easier when having the help of the right repricing tools, such as Price2Spy.
Since we know that behind the profit-making is hard work, it is clear to us that you do not give your money and time to anyone. Therefore, we invite you to try Price2Spy for a 30-days trial period That way you'll have enough time to test all the possibilities that our tool has to offer, especially the ones regarding repricing.
What industry has benefited the most out of repricing? Please share your opinion with us!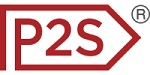 About Price2Spy
Price2Spy is an online service that provides comprehensive and suitable solutions for eCommerce professionals including; retailers, brands/manufacturers and distributors in order to stay profitable in the current competitive market conditions. If you want to learn more about what Price2Spy can do for your business, please get a personalized free demo or start your 30-day free trial.