Unravel the Shopify App Store – why do merchants need it?
Shopify is a cloud-based platform that has become the place to be for almost every eCommerce professional over the years. With more than 6 million users in over 100 countries, there is no doubt that it is an extremely popular platform. What has especially contributed to that popularity is the Shopify App Store. 
Merchants all over the world have recognized the importance of the Shopify App Store in helping them to improve their businesses.
Why and how? Well, those are the questions that we'll tackle in the lines below.
What is the Shopify App Store meant for?
The Shopify App Store is meant for eCommerce businesses looking for a quick and easy way to launch an online store.
What makes this platform particularly attractive is its wide applicability.
Regardless of which category your product belongs to, the Shopify App Store will offer you a wide range of options and recommendations for creating an online store tailored to your needs. From functionality to design, a large number of templates that the Shopify App Store has to offer will surely match what you are looking for.
Shopify is especially convenient for merchants who sell their products across various sales channels. Shopify App Store enables you to monitor all the activities such as managing orders and inventory, accepting payments, and running an online store – all possible from one place.
Key features of the Shopify App Store
As we mentioned, Shopify App Store is pretty easy to use, but that doesn't mean that the offered features are basic.
Here are just a few of them that will greatly improve your business:
Storefront
Building an online store doesn't need to be difficult. Shopify App store has a variety of pre-made templates that you can easily use by accessing the HTML or CSS code on your website. It doesn't require complex IT knowledge, so even if you're not so familiar with programming, you'll be able to find your way around it.
It's very important to note that each store supports a free 256-bit Secure Socket Layer (SSL) certificate, meaning that the platform will offer you a high level of security when it comes to your transactions and other important personal information.
Besides these technical capabilities, this platform also stands strong when it comes to understanding your customer's actions. Shopify Store App will allow you to analyze details such as ordering history, customer location, and other important information that can help you better understand the shopping habits of your customers.
Marketing your store
Understanding customer behavior goes hand in hand with all of your further marketing efforts. When you learn more about your customers, you'll be able to do better SEO optimization of your store. Besides offering concrete tips on how to achieve this, Shopify App Store also enables you to integrate your social media channels and improve your campaign's performance.
Moreover, you can even integrate your Google Analytics account and track your visits and sales.
Products
In addition to managing your inventory, Shopify App Store will help you improve your product page by organizing them according to different categories, seasons, sales, and more. However, if you face any issues while inserting your products, you can always contact their support team who's available 24/7.
Tips for increasing the store's visibility
Some of the things that we've already mentioned such as optimizing your content both on the store and the website are good starting points, but there are lots of other things to try out.
Blog posts
By now you should be familiar with the benefits that blog posts can bring to your website. Shopify also offers the option of writing blog posts, which, if well-optimized, can make your store more visible in Google search results.
Shopify Ads
Shopify Ads are another great way to promote your Shopify App Store. What you have to keep in mind is the fact that ads require experimentation. It's not possible to optimize ads perfectly right away, so be prepared to learn from your own mistakes.
Also, advertising requires investment. The more you're willing to invest, the more chances there are to convert traffic into direct sales.
We advise you to research the keywords well and to check their spending very often, at least in the beginning.
Google Ads
Besides running Shopify ads, a great way to increase your visibility and sales is by using Google Ads too. There are several different types of Google Ads, but the ones you should consider are:
Google Shopping campaigns
Google Remarketing campaigns
If optimized correctly, these ads should bring you quality traffic.
Competitor price monitoring and Shopify App Store
It's not a secret that price monitoring tools have become an integral part of almost all eCommerce businesses. Competition is so harsh that keeping up with all the price changes has become almost impossible. Impossible to be done manually, but that's why price monitoring tools are there for.
However, that might bring up a question. If you used some of the eCommerce platforms (such as Shopify) to build your eCommerce store, is it possible to integrate it with a price monitoring tool and keep monitoring the competition?
Yes. Many tools are offering integrations with various platforms one of them being Price2Spy so the process of integrating your store can go very smoothly.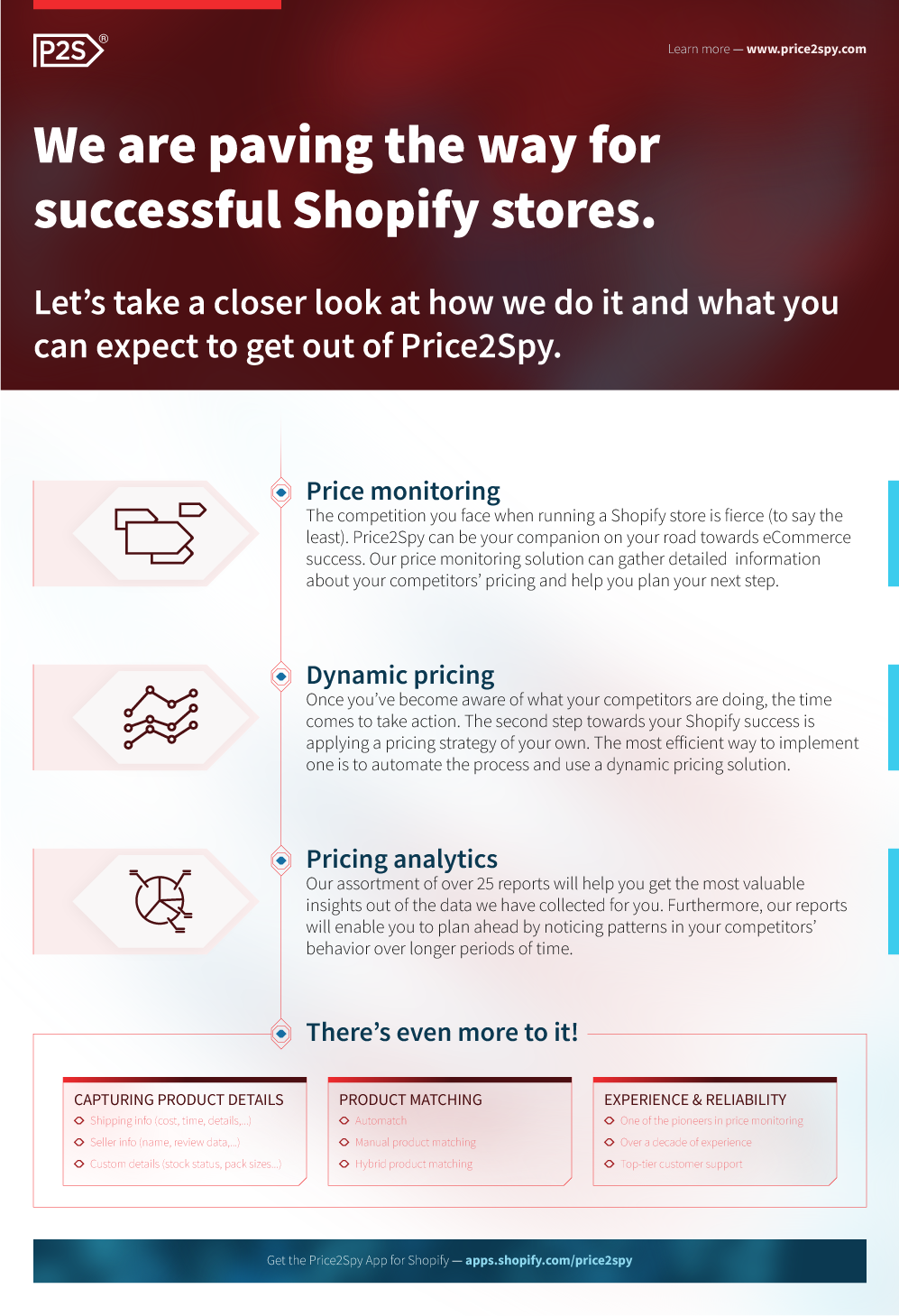 Why is this important?
First of all, it enables you to continue having an insight into your competitors' actions. Moreover, the whole process gets even easier since adding or deleting products can be done completely automatically. There's no need for double work – once the changes are done in the store, everything will be automatically visible in the price monitoring tool as well due to the integration.
Another great benefit is repricing. When you use the price monitoring tool to spot repricing opportunities, the price change will automatically be reflected in your store. And all that without additional development work on your side!
Conclusion
Shopify App Store is a useful way to improve your business results. Installation and use are not particularly difficult, but optimization is the key. For merchants, Shopify App Store could be a good way to increase sales, but an unoptimized Shopify store will not be of much use. Therefore, pay attention to how to achieve greater visibility because quality traffic will inevitably lead to higher sales and, of course, profit.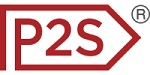 About Price2Spy
Price2Spy is an online service that provides comprehensive and suitable solutions for eCommerce professionals including; retailers, brands/manufacturers and distributors in order to stay profitable in the current competitive market conditions. If you want to learn more about what Price2Spy can do for your business, please start your 30-day free trial.