Shopify collections – a new way of organizing product categories
We are constantly working on improving and optimizing our Price2Spy features. This time we're here with some Shopify novelties.

Shopify has a new way of dealing with product categories in their storefront. They have an option called Shopify collections where products can be manually or automatically (assigning products to collections based on specific criteria) added.

We have enabled integration based on your Shopify Collections so your products will be grouped as you are used to in your Shopify Store:

Custom collections – contain products that are manually added to a collection by a merchant.
Smart collections – contain products that are automatically added based on selection conditions that a merchant chooses
This doesn't require any additional setup from your side – it's just another option available in the Category field.

Even though it's small, we believe you'll find this update useful.

As always, we're here for any questions you might have – support@price2spy.com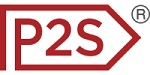 About Price2Spy
Price2Spy is an online service that provides comprehensive and suitable solutions for eCommerce professionals including; retailers, brands/manufacturers and distributors in order to stay profitable in the current competitive market conditions. If you want to learn more about what Price2Spy can do for your business, please start your 30-day free trial.