Reading Time:
4
minutes


If you are following from time to time the research in the eCommerce field, you are most probably familiar with some of the facts regarding customers' behavior. One of the main reasons why consumers worldwide choose to shop online is to save money. Therefore, they are in a constant hunt for the best price. This trend has created a very challenging environment for retailers – tracking competitor's promotions/stock patterns, and finding out if the competitors have negotiated a better deal than they managed to do has become imperative in the battle for shoppers. So, if you are in a similar situation and you're seeking the right solution, Price2Spy can offer you just the right tool – a Price Change Dynamics report. There are three main ways of using this report, so spear a few minutes to learn everything about it in the lines below.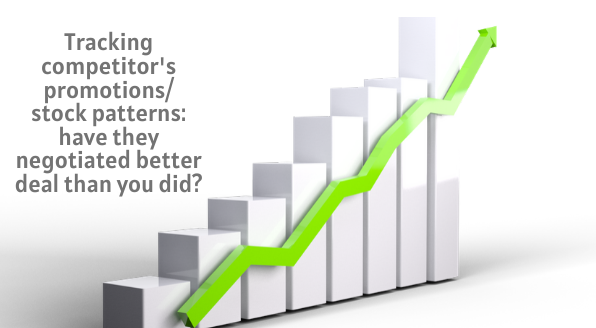 1. When is your competitor running promotions?
There are probably only a few things that can frustrate retailers more than having a drop in sales and not knowing why. The most common reason behind this is that the companies are failing to identify the competitors who are offering promotions and act accordingly. For sure, there are a few steps that can be done in order to prevent this:
Identify how are your main competitors and what promotional channels they're using – Getting to know your competition is always the first step. You need to be aware of the fact with whom are you mostly sharing your product assortment. Besides this, it's important to know which channels they're using for promotional activities.
Pay attention to the competitor's website and ads – Once you've identified who the main competitors are, your next task is to regularly follow their website in order to spot any new promotion. Since it is of great importance to do this as a daily activity so that you always have up-to-date data, running a google search for relevant keywords is another activity that you can perform.
Follow their social media channels and blog – Due to the popularity that social media marketing nowadays has, it's very possible that your competitors are having promotions on social media channels. They can be optimized for demographics and geographic regions, therefore they're a very popular promotional tool.
However, if you've ever tried to do this by yourself, you've probably seen that it's actually much harder than it seems. The right solution would be to find a way to automate the competitor tracking process so it doesn't consume your entire time. That's where Price2Spy's Price Change Dynamics report comes to the rescue. All the points mentioned above are important, but they will give you only a basic starting point. However, some of the main information, such as price drops and increases won't be visible nor predictable over there. For those purposes, you'll need a much stronger ally such as Price2Spy, who can help you with identifying competitors who are prone to such activities. We were faced numerous times with the situation where our client's competitor changed its prices on Friday and then returned them back on Monday, thinking that it'll go unnoticed.
Price2Spy Tutorial #8 – Repricing
We have identified 3 default types of repricing opportunities that Price2Spy can help you with:
Clever drop – typically these are overpriced products where your purchase price and profit margin allow a somewhat lower price
Clever raise – typically these are the products where your price is already the lowest on the market, but way too underpriced compared to your next cheaper competitor
Stock opportunities – these are products your competitors do have in stock, and you don't
Our clients are usually not only interested in the price change but as well in having some insight into when their competitor is replenishing their stocks.
2. How to find out when your competitor is replenishing their stocks?
Products sold online often have some additional information that is needed for more detailed market analysis. It's good to know that Price2Spy can capture virtually any product information as long as it's displayed on the product page. One of the additional information that you can get with the Price Change Dynamics report is capturing stock status. For example, you'll be able to see when the stock status has been increased, and if you notice that there is actually a regularity of these events, you can assume when is your competitor procuring the products.
Price2Spy Tutorial #9 – Capturing more than just product price
3. Has your competitor negotiated a better deal than you did?
Last, but not least, it's crucial that you find out if your competitors have negotiated a better deal then you did. As you can probably tell, that would be in some way a combination of two previous points. Negotiating a better deal is completely connected with running promotions, and with the time when your competitor replenishes their stock. If a competitor can identify the right time to change prices, or when to order additional products (and it does before you do), it is clear that this puts him in a better market position. Therefore, being able to notice these changes will help you with strengthening your market position.
Wrapping it up
We hope that you've understood how important it is to track your price, stock and promotion patterns against the competitors in order to remain competitive on the market. However, the amount of gathered data can easily become overwhelming, and you'll need external help. It is only with pricing data provided by someone who you can trust that you'll be able to make the pricing decisions that will provide you the outcomes that you're looking for. The winners in this eCommerce battleground will be those who know how to use price intelligence in the right way and there is no better ally in this battle than Price2Spy.
If this seems like something that you've been looking for, you are welcomed to start your Free 30-days trial with us.
Of course, as always, we would be happy to hear your thoughts about this topic in the comment section below.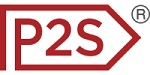 About Price2Spy
Price2Spy is an online service that provides comprehensive and suitable solutions for eCommerce professionals including; retailers, brands/manufacturers and distributors in order to stay profitable in the current competitive market conditions. If you want to learn more about what Price2Spy can do for your business, please get a personalized free demo or start your 30-day free trial.