8 Ways to Boost an eCommerce Sales on Black Friday
Ever since Black Friday sales came to the forefront in the 1980s, the tradition hasn't let up, both in the US and worldwide. Black Friday represents a week-long celebration of spending, which is promptly followed by Cyber Monday as an encore to the whole holiday.
The past year has brought on some changes to how people perceive and participate in Black Friday, however, with safe social distancing becoming the norm. Based on statistics, 60.8% of consumers don't want to visit stores due to crowds, with 57.1% citing health concerns related to COVID-19 as the reason.
This is why your upcoming Black Friday marketing strategy should focus on eCommerce and online shopping instead of retail. Let's take a look at what you can do to prepare your online store for Black Friday 2021 to boost your sales and audience reach.
1.Audit your eCommerce Website Early
Black Friday sales preparation should begin in October if you want to prepare well for the upcoming holiday. Depending on the size of your online store, you may need several weeks to spruce up your SEO, links, and product descriptions.
Check how fast your pages load, whether there are any broken links or multimedia, as well as if you can publish any new customer testimonials. You can take this opportunity to adjust prices, add new items, and create a discount, and offers a plan for Black Friday. Make sure that your website functions as intended weeks before the November deadline to avoid last-minute changes and panic. 
2. Vet your Competition and Compare Prices
Once Black Friday rolls around, people won't care much about who they purchase products from, as long as they are affordable. This means that you need to match your competitors' prices as closely as possible to stay in the game. Prices are too high, and your customers will go someplace else to buy their products. Too low, and you might sell at a loss or lose customers' trust in the quality of your goods.
You can use Price 2 Spy to keep an eye on your competitors and know exactly where you stand in terms of market and pricing. This will help you identify which prices to adjust, which items to play up, and to keep monitoring different Black Friday sales going forward. Keep fixing your prices until you are satisfied with where you stand and your Black Friday sales will be able to proceed more smoothly.
Share Sales Offers and Discounts on Social Media
Social media platforms such as Facebook, Instagram, and Marketing and TikTok influencers are extremely useful when it comes to promoting Black Friday deals. Data suggests that 40% of brands use social media to generate sales, with 85% of all orders coming from Facebook thanks to its online shop. Additionally, 25% of customers stated that they'd like brands to contact them via social media, driving the point of using these platforms during Black Friday.
You can create short animations containing your products, share blog posts, or use paid ad features on social media to boost your store's reach. It's smart to start your Black Friday promotions early in November to announce to everyone that you will have special deals available. Once Black Friday is underway, you should ramp up your marketing efforts and share even more promotional content for its duration. Other brands will do the same, so it's a matter of volume and persistence when it comes to marketing on social media platforms.
4. Optimize your Product Descriptions for SEO
Going over your product descriptions and updating them with trending SEO keywords is essential for successful Black Friday sales. People will use Google to look for "X Black Friday discount", with X being an item they want. This means that you can add Black Friday-related words and phrases into existing product descriptions and then do a grammar check on them.
Black Friday sales also apply to SaaS businesses, so if you operate as one, make sure to also go over your on-site customer reviews. For example, college students who are short on time and think along the lines of "I'd like someone to write my paper" won't be patient. You need to present them with the right information about the products they are looking at without needing to contact customer support for help. This will both boost your SEO ranking and ensure that the customers which visit your eCommerce site find out what they need more quickly.
5. Bundle Different Items with Slight Discounts
Item bundles are a great way to entice people to purchase your products and to clear out your storage of any items that aren't popular. For example, parents will want to buy extra controllers and video games with a new gaming console – why not create a bundle on your store?
Bundles with 5-10% discounts compared to the items' prices are very attractive during Black Friday sales. You can create bundles of various items, both related and unrelated, to give your customers enough options to choose from. However, bundles do work best when related items are bundles, such as personal hygiene products or the aforementioned gaming equipment.
6. Write Blog Posts and Guides on How to Buy Gifts for Others
Leading up to Black Friday week, you can write blog posts and articles about your products and share them on social media. These can be in the form of guides, tutorials, top 10 lists, and other types of articles written to boost interest in your products. You can also cover industry news, past Black Friday activities you've organized, and showcase customers or influencers satisfied with your brand.
The real value behind writing articles for your website months in advance is to boost your site's SEO ranking. Google and other search engines will spot your efforts to create fresh content and rank your site accordingly. Once Black Friday comes, your store will be much more likely to rank on the first page of search results than it would otherwise.
7. Reach Out to your Mailing List with a Black Friday Newsletter
As an eCommerce storefront, you are bound to have the contacts of anyone who ever purchased products from your website. This is a great way for you to stir up some interest in your Black Friday sale before it begins. You can write an exciting email newsletter and sent it to your mailing list, outlining what they can expect.
Mention keywords such as "great deals", "surprise bundles" and others which will create a sense of missing out for the reader. You can go a step further and include a poll or a survey on which items they'd like to see on sale during the event. This type of customer nurturing will be seen as a net positive by your existing customers, and many will visit your store during Black Friday.
8. Build Hype through a Countdown
FOMO is a very powerful tool in digital marketing, and Black Friday is a great opportunity for you to use it. You need to be excited about Black Friday as much as you expect your potential customers to be. Setting up a simple countdown on your landing page with an eye-catching banner or a slogan will entice your visitors.
The countdown can be implemented on various social channels where you can count down to Black Friday via different posts. Hyping up your Black Friday sales will excite anyone who comes across your promotional content and improve the odds of them visiting you later on. The same countdown can be used during the sales period to inform customers of exactly how much time they have left before the sale's end.
Black Friday Marketing Mistakes to Keep in Mind
Now that we've taken a look at the ways you can boost your Black Friday sales figures, let's address the other side of the coin. Even though people are keen to buy products at a discount during Black Friday week, bad PR and poor SEO can still cost you considerably. To wrap things up, here's what you shouldn't do for the Black Friday promotion:
Starting your marketing campaign too late will bury your content under your competitors' posts and ads
Discounts below 50% won't attract the audience you want – offer significant discounts of 60/70% and up
Go over customer analytics to spot purchasing patterns and what works or doesn't work in your marketing
Failing to capitalize on Cyber Monday and only focusing your efforts on Black Friday – people look for both
Reusing old Black Friday visuals and ads from past years with little to no updates – create a new campaign
Not nurturing collected leads with newsletters and sales offers after Black Friday– retarget your customers
Boosting Black Friday eCommerce Sales (Conclusion)
Black Friday is the event of a holiday-based sale that repeats yearly, and you have an opportunity to improve the marketing campaign with each passing year. By collecting and analyzing your customer data this year, you will be able to boost your sales, even more, the next time Black Friday comes.
Don't underestimate the people's needs for great discounts and online shopping in late November. With some luck, even rudimentary marketing efforts with so much as a mention of Black Friday will help boost your sales. Make your store a part of the Black Friday extravaganza, and people will take the opportunity to buy something at a bargain.
Author's bio. Jessica Fender is a copywriter and blogger with a background in marketing and sales.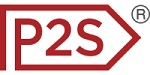 About Price2Spy
Price2Spy is an online service that provides comprehensive and suitable solutions for eCommerce professionals including; retailers, brands/manufacturers and distributors in order to stay profitable in the current competitive market conditions. If you want to learn more about what Price2Spy can do for your business, please start your 30-day free trial.